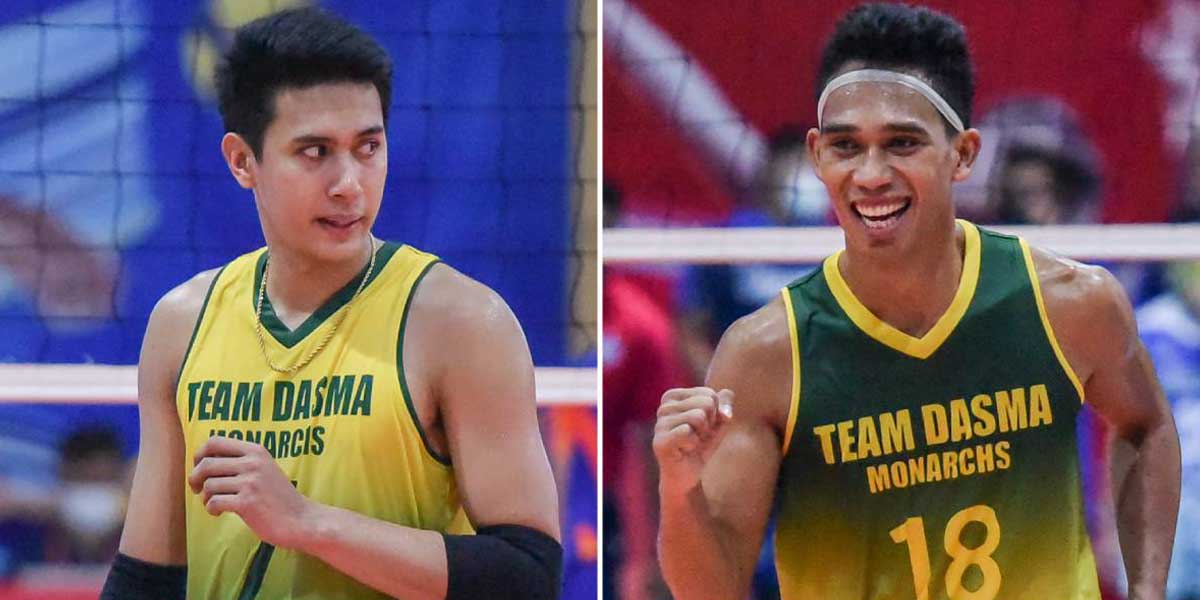 By Leobert Julian A. de la Peña
Two more Filipinos will be joining Marck Espejo, Bryan Bagunas, and Jao Umandal as the only professional volleyball players to be called up as Asian imports overseas.
Jayvee Sumagaysay and Madz Gampong of team Dasmariñas Monarchs confirmed that they will be leaving the Philippines for a stint with the Sarawak team in the upcoming 2022 Malaysia Volleyball League season.
Both Sumagaysay and Gampong led Dasmariñas to a Philippine National Volleyball Federation Champions League (PNVFCL) title against the star-studded Go for Gold-Air Force team that was mostly composed of national team members.
Sumagaysay is one of the top middle blockers of the country while Gampong was Dasmariñas' star opposite hitter.
During the past Spikers' Turf tournaments, Sumagaysay was able to clinch the tournament's Best Middle Blocker award thrice while Gampong was once the conference Best Opposite Spiker.
The dynamic duo is set to fly to Malaysia and join their team next month weeks after Umandal's departure to Bahrain.
Sumagaysay and Gampong will be the Philippines fourth and fifth players to go overseas and play as Asian imports.
Espejo and Bagunas did it first and are currently helping their respective squads in Japan get into the playoffs while Umandal is still adapting to Bahrain's style of play.