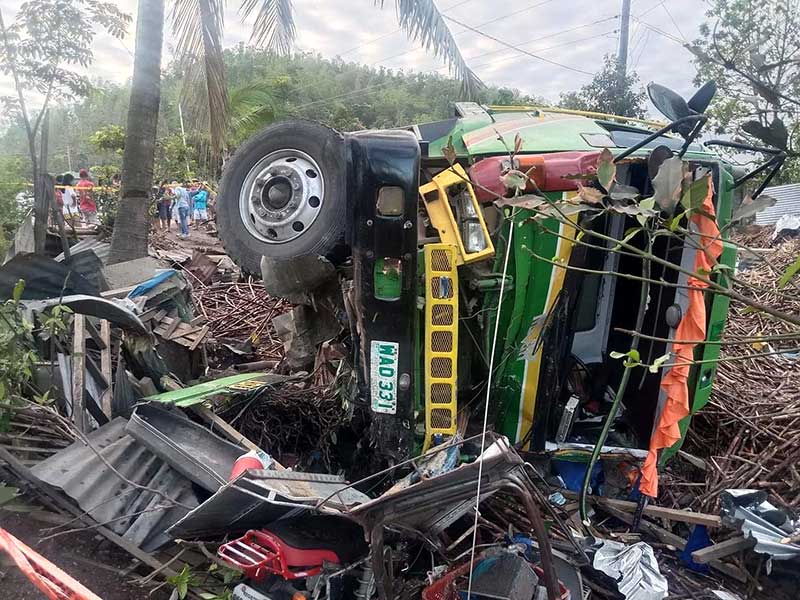 By Glazyl Y. Masculino
BACOLOD City – Two persons died after a 10-wheeler truck rammed into their house in Barangay Antipolo, Pontevedra, Negros Occidental Friday, four months after the family survived a similar accident in 2021.
Police Corporal Genesis Beñas, traffic investigator of Pontevedra Municipal Police Station, identified the fatalities as Ermie Cordero, 58, and her son JR Cordero, 30.
Beñas said the victims were sleeping inside their bedroom when the truck driven by Henry Salgado, 46, of Binalbagan town, failed to notice the curve part of the road and overshot into the railings then crashed into the house that was made of concrete and light materials.
Beñas said the sugarcane load pinned the victims.
It took about four hours for the rescuers to remove the victims underneath the sugarcane, he added.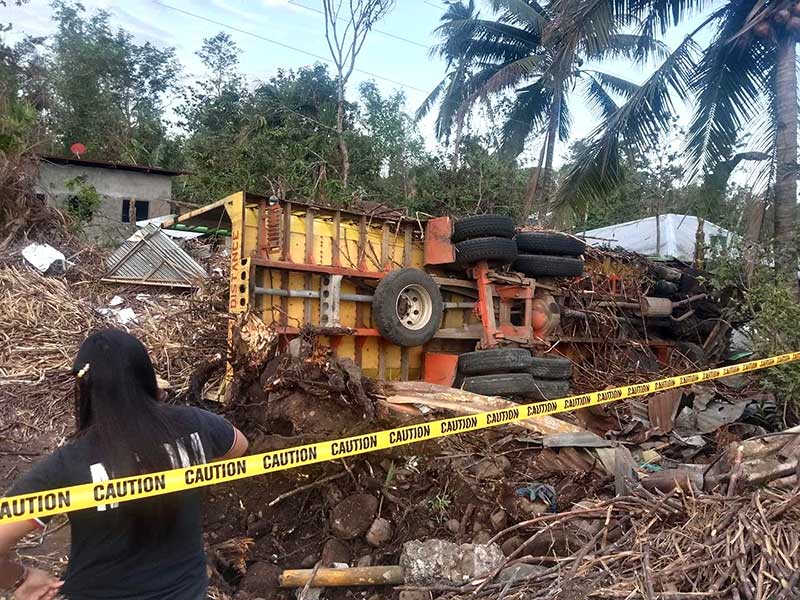 Beñas said JR died on the spot, while Ermie passed away in a hospital later that day.
Ermie's 12-year-old daughter, who was sleeping in a separate room, suffered only minor injuries.
Ermie's husband was not at home when the accident happened around 1:30 a.m.
Meanwhile, Beñas said that Salgado was also wounded and confined to a hospital here, while his eight-year-old son was slightly hurt and was already turned over to the custody of his mother.
In September last year, the Cordero's house was also damaged when a truck overshot the road, killing the family's pet German Shepherd.