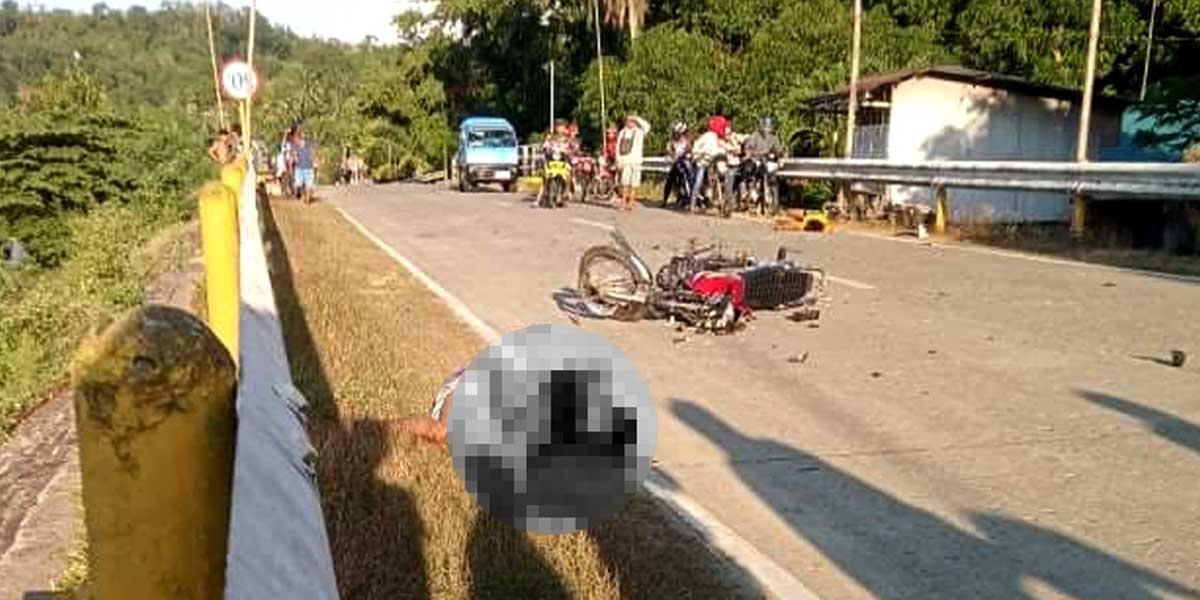 By Jennifer P. Rendon
Two riders were killed after their motorcycles collided with each other afternoon of Jan 9, 2022 in Leon, Iloilo.
The fatalities were identified as Vincent Cabanalan, 16, of Barangay, Dusacan, Leon, and Ronel Calibayan, 30, of Barangay Bulwang also in Leon.
Both victims were driving Rusi motorcycles, sans valid driver's licenses.
Cabanalan was deemed as the victim while police tagged Calibayan as the one at fault.
According to reports, Cabanalan was driving on the national highway from their home to Oluangan village when the incident happened.
As he reached the approach of a bridge at Barangay Ligtos, Calibayan's motorcycle crashed with Cabanalan.
Calibayan was on the opposite lane on his way from the town proper to their home when the crash occurred.
Prior to that, Calibayan and some companions went on a beach outing but when he reached the poblacion area, he sped up and overtook his companions' vehicles.
He also overtook another vehicle before crashing into Cabanalan's motorcycle.
Both drivers were thrown off their motorcycles.
Cabanalan suffered injuries on his right leg, right wrist, and head while Ronel Calibayan suffered wounds on his right knee and head.
Both drivers were taken to Aleosan District Hospital in Alimodian town for treatment.
Cabanalan was transferred to Western Visayas Medical Center in Mandurriao, Iloilo City for further treatment.
Calibayan was declared dead around 6:30 p.m., two hours after the incident happened. Cabanalan died around 8:58 p.m. while undergoing treatment.