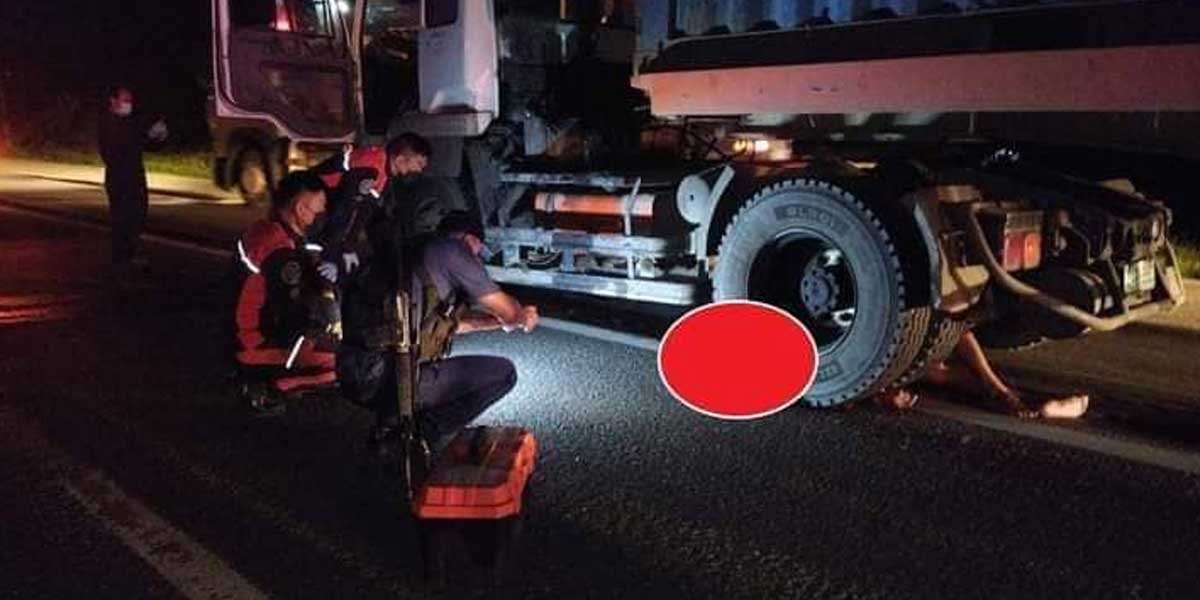 By Felipe V. Celino
ROXAS CITY, Capiz — Two persons died after they got pinned by the tire of a cargo truck Thursday evening on the national highway in Brgy. Tinaytayan, Dumarao, Capiz.
Police identified the Suzuki Raider 150 driver as Lemar Venus, 24, and backrider Fritz Alenain, 19, both residents of Barangay Bungsuan of said town.
Police Staff Sergeant Raffy Arcenas, investigator of Dumarao Municipal Police Station, said the victims were on their way from Cuartero to Bungsuan when the motorcycle grabbed the left lane and bumped into a Fuso Cargo truck driven by Joel Mariano, 58, of Brgy. Agboy Norte, Leon, Iloilo.
Because of the strong impact of the incident, the heads of the victims were pinned by the tire that resulted in their death.
It was learned that the victims were drunk after attending a benefit dance in a nearby village.
The victims were declared dead on arrival in a hospital while the driver including the truck are in the custody of the Dumarao police station.