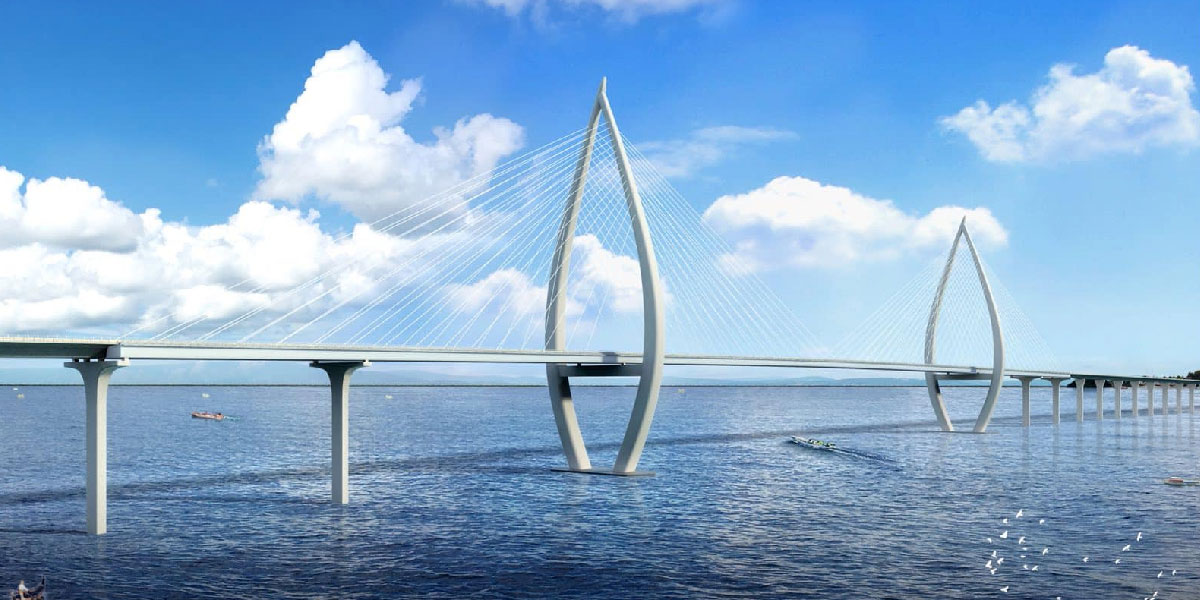 By Francis Allan L. Angelo
The detailed engineering design (DED) activities for the Panay-Guimaras-Negros Bridge will be implemented in the next two years with the submission of bids for the DED scheduled by the fourth week of September 2022.
Former senator Franklin Drilon said Department of Public Works and Highways Undersecretary Emil K. Sadain informed him that two groups have qualified to submit their bids – Yoshin Co. and Sambo Engineering and Construction Co.
The two companies are expected to submit their bid proposals for the DED until September 23, 2022.
The Notice to Proceed is expected by December this year and the DED will be finished for about 20 months.
"I am glad about this development. I thank the DPWH and the Korean government for their assistance. This bridge is a lifelong aspiration of the people of Panay, Guimaras and Negros. I will do my best to see to it that this bridge will be a priority for construction," Drilon said.
The DED will be funded under a loan to be extended by the Korea Export-Import Bank.
The estimated cost for the conduct of DED will be about P3.3 billion. The loan will be payable for 40 years without interest.
The project involves the construction of 32.47-kilometer bridge including two sea-crossing bridges spanning 5 kilometers for the Panay-Guimaras segment and 13.11kms for Guimaras-Negros section, he explained.
The Korean Exim Bank has expressed interest in funding the first phase of the bridge or the Panay-Guimaras portion spanning 13 kms.
The second phase, the Guimaras-Negros bridge, is about 19.47-km long.
The first phase will only cost about P58 billion at today's exchange rate while the second phase will cost more than double or up to P120 billion.
On May 4, 2022, the Philippine and South Korean governments signed a loan agreement for the Engineering Services of the Panay-Guimaras-Negros (PGN) Island Bridges Project.
The signing was held at the Podium Floor of the Department of Finance Building on Roxas Boulevard, Manila.
Former Finance Secretary Carlos Dominguez III represented the Government of the Philippines in the loan signing ceremony, while Export Import Bank of Korea (KEXIM) Executive Director and Economic Development Cooperation Fund (EDCF) Vice President Taesoo Kim represented the Republic of Korea.
The $56.6-million loan financed under the Economic Development Cooperation Fund (EDCF) of the Export-Import Bank of Korea (KEXIM) will be utilized for the Engineering Services of the PGN Bridges Project, which will include Preliminary Design & Feasibility Study Review, Detailed Engineering Design, and Procurement Assistance.