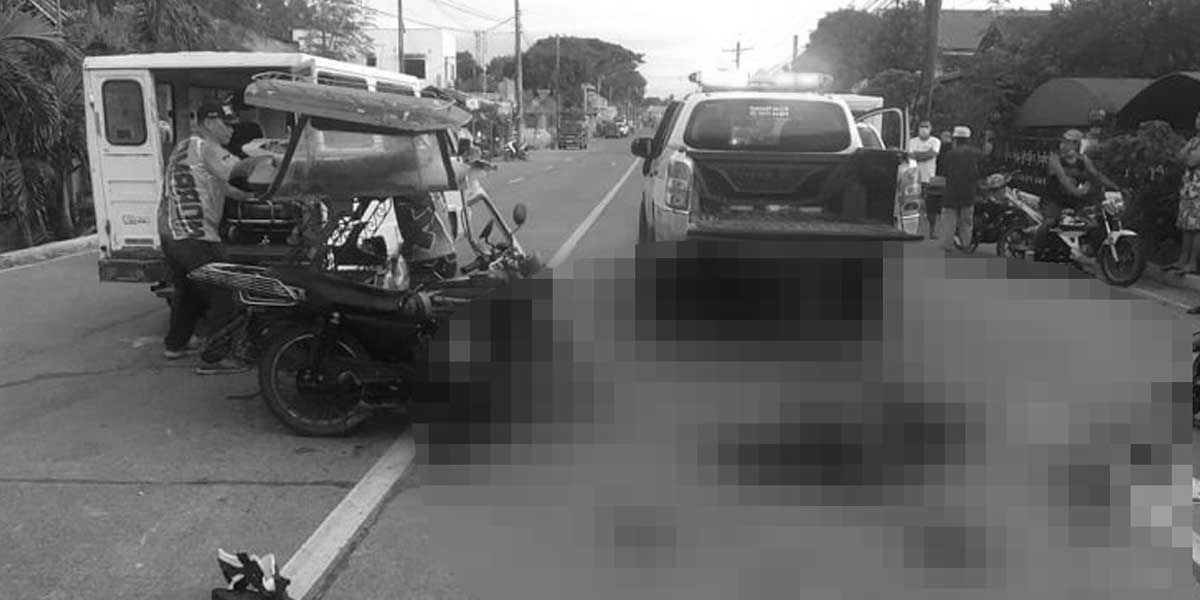 By Jennifer P. Rendon 
Two drivers died while six others were wounded in separate vehicular incidents in Dumangas, Iloilo on March 20, 2022.
The two fatalities were involved in a collision that happened 6:15 a.m. Sunday at Barangay Ilaya 1st, Dumangas.
They were identified as Rechie Viñas, 37, of Barangay Ilaya Poblacion, Barotac Nuevo, Iloilo, and Paciano Descalsota, Jr., 54, of Barangay Calao, Dumangas.
Viñas was driving a motorcycle while Descalsota was on a tricycle.
The incident also wounded Viñas' back rider, Marvin Gingco, a native of Negros Occidental but presently residing in Barotac Nuevo town.
Also wounded were Descalsota's passengers – Ma Evelyn Bernante, Nelie Jabsaban, and a 12-year-old girl – who are all residents of Calao village.
Staff Sergeant Terence John Soria, Dumangas PNP traffic investigator, said Viñas and Gingco were in Dumangas to judge a dog show competition.
Descalsota was supposed to ferry his passengers to the jeepney terminal when the incident happened.
Viñas was declared dead on arrival at a hospital while Descalsota died while undergoing treatment.
Soria said they are gathering information as to who encroached the other lane.
When investigators arrived, Viñas' Yamaha Aerox motorcycle and the tricycle were at the middle of the road.
At around 2:35 p.m. of the same date, another vehicular incident happened that injured a motorcycle driver and his backrider.
The victims were identified as Mark Joseph Permijas, 28, and Fernando Decipolo, 31, both residents of Barangay Pagdugue, Dumangas.
Permijas was passing through Barangay Ermita when he collided with a Honda Civic sedan driven by Arlu Panaguiton, 29, a resident of Barangay Tabuc Suba, Jaro, Iloilo City.
Reports indicated that the incident happened after Panaguiton suddenly made a left turn.
Permijas suffered a fractured left leg while Decipolo suffered a laceration on his right knee.
They were rushed to Ramon Duremdes Disteict Hospital for medical treatment.