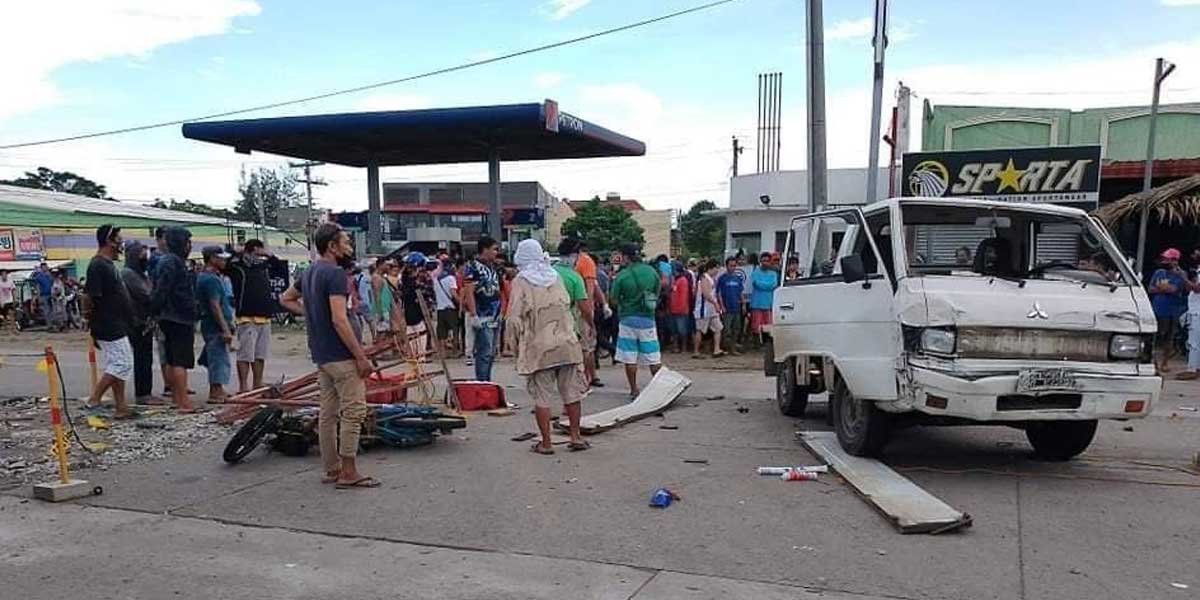 By Glazyl Y. Masculino
BACOLOD City – A man and a woman died after they figured in a multiple vehicular accident in Barangay Gargato, Hinigaran, Negros Occidental last Sunday.
The victims were Argie Capero, 33, of Barangay Baga-as, and Carla Magbanua, 43, of Barangay 2.
Captain Ryan Villasario, town police chief, said a truck loaded with construction materials driven by 39-year-old Sanito Juno Jr. of Silay City, was on its way to the town for a delivery when it encountered mechanical trouble.
"Nadulaan daw siya (Juno) preno (It lost its brakes)," Villasario said.
The truck then hit and dragged an L300 van it was tailing, causing the latter vehicle to hit a pick-up truck parked on the roadside.
The L300 van then collided with the victims' Racal motorcycle, according to Villasario.
Both victims were declared dead on arrival at a hospital.
Villasario said the families of the victims already agreed to a settlement with the employer of the truck driver.
Juno will be released from police custody after the lapse of his 18-hour reglementary detention, Villasario said.