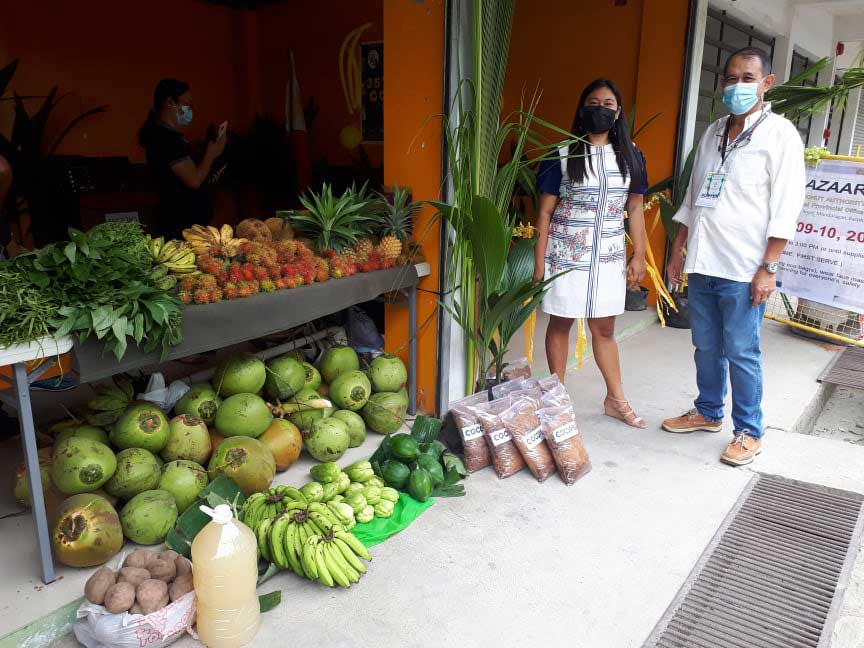 By Lorenzo Lambatin Jr.
BACOLOD City – The Philippine Coconut Authority (PCA) here marks the National Coconut Week with a two-day Coco Bazaar from August 9-10, 2021.
PCA Negros Occidental Officer-In-Charge Division Chief Engr. Serafin Auster Layog IV said the activity showcased various coconut products of coco farmers at their office in The Site Bldg., Buri road Mandalagan, Bacolod City.
Layog said the activity aimed to spotlight coconut products that will hopefully boost demand and in turn increase income of farmers.
"Coconut farmers have been neglected for years and that through PCA programs, they envision a better life for the main stakeholders this sector," he said.
Layog said farmers are expected to benefit from the Coconut Levy Act that will give them livelihood projects, incentives and other programs to spur the growth of the industry.
To avail of this assistance, every farmer should register for free in the Coconut Farmers Registry System. They may visit the regional, provincial PCA office or their local government unit that can assist them in the registration.
The PCA is doubling its efforts in their campaign as they are expected to register 36,000 by the end of August. PCA personnel also visit barangays to register farmers.
Assistance from the coconut levy act will be channeled directly to those who are registered by next year, he said.
Layog said there are about 37,000 coconut farmers in the province of Negros Occidental.
Recent coconut inventory indicated that there are 2 million bearing coconut in the province, 2 million non-bearing and about 90,000 senile and are due for cutting and replacement. (PIA)