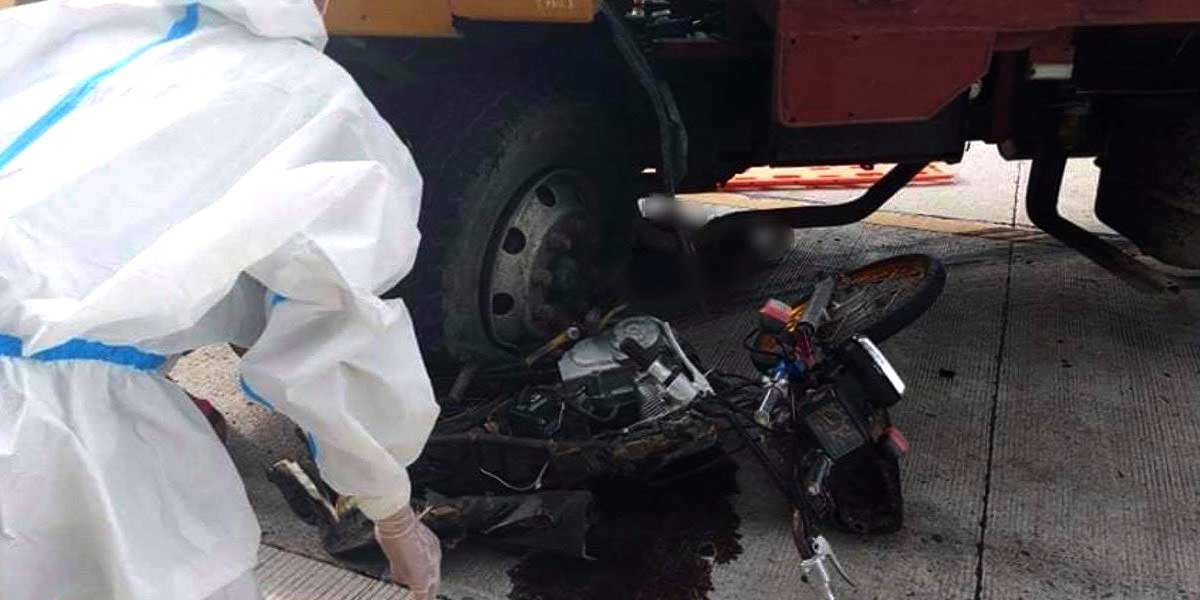 By Glazyl Y. Masculino
BACOLOD City – Two cousins were killed in a road crash at Barangay Cubay, La Carlota City, Negros Occidental last Sunday.
Police identified one of the victims as Angelica Manansala, 21, while the identity of her 16-year-old male cousin was withheld.
Police Lieutenant Colonel Jonel Guadalupe, city police chief, said the victims reportedly came from an occasion and were on their way home when the accident happened.
Guadalupe said the motorcycle allegedly overshot to the lane of the 10-wheeler truck loaded with sugarcane which was traveling on the opposite direction.
"Nag slide iyong motor nila sa ilalim ng truck," he added.
Guadalupe said the victims suffered severe injuries and were declared dead on arrival at a hospital.
Rescuers, who responded to the scene reportedly smelled alcohol on the victims, he added.
Guadalupe said the 34-year-old truck driver from Sagay City, was unharmed and was placed under police custody.
But he will be released from detention if no charges will be filed against him within the 18-hour reglementary period, the police chief added.