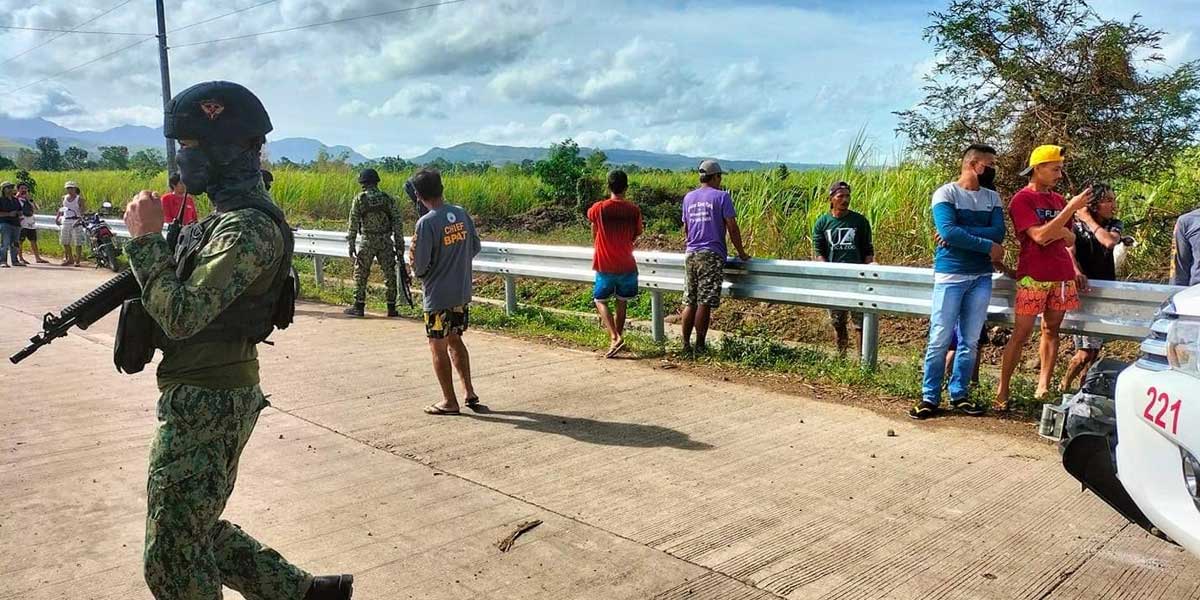 By Glazyl Y. Masculino
BACOLOD City – Two police officers and a minor were wounded in a clash with suspected members of the New People's Army (NPA) at Sitio Candida, Barangay Biao, Binalbagan, Negros Occidental yesterday.
The wounded officers were Police Lieutenant Charles Richard Casalan, deputy police chief of Binalbagan Municipal Police Station; and Police Corporal Julius Tranquillero.
Police withheld the name of the 15-year-old boy who was outside their house when he was hit by a stray bullet in his buttocks.
Police Major Ellendie Rebusquillo, town police chief, said the patrol vehicle ridden by 10 personnel was bound to Biao to investigate a person who was found dead in the area.
But unidentified armed persons allegedly fired at the patrol car, followed by an explosion.
Rebusquillo said that policemen were able to retaliate and engage the suspects in a 15-second firefight.
The encounter led to minor injuries to Casalan who was hit in his right hand, while Tranquillero suffered an injury in his left eye, according to Rebusquillo.
Recovered from the scene were bullets of M16, M14, and AK47, and two improvised explosive device.
Rebusquillo believed that the alleged armed rebels planned the attack, as they were also linked to the killing of a man who was found in the village.
Rebusquillo said the armed rebels waited for the police to respond to the call for assistance to probably stage the attack.
He noted that there were sightings in the area as it is reported to be infested by rebels, but there were no reported threats prior to the attack.
He said they are coordinating with the Army and the Negros Occidental Mobile Force Company regarding the clearing and monitoring.
A hot pursuit operation is ongoing.