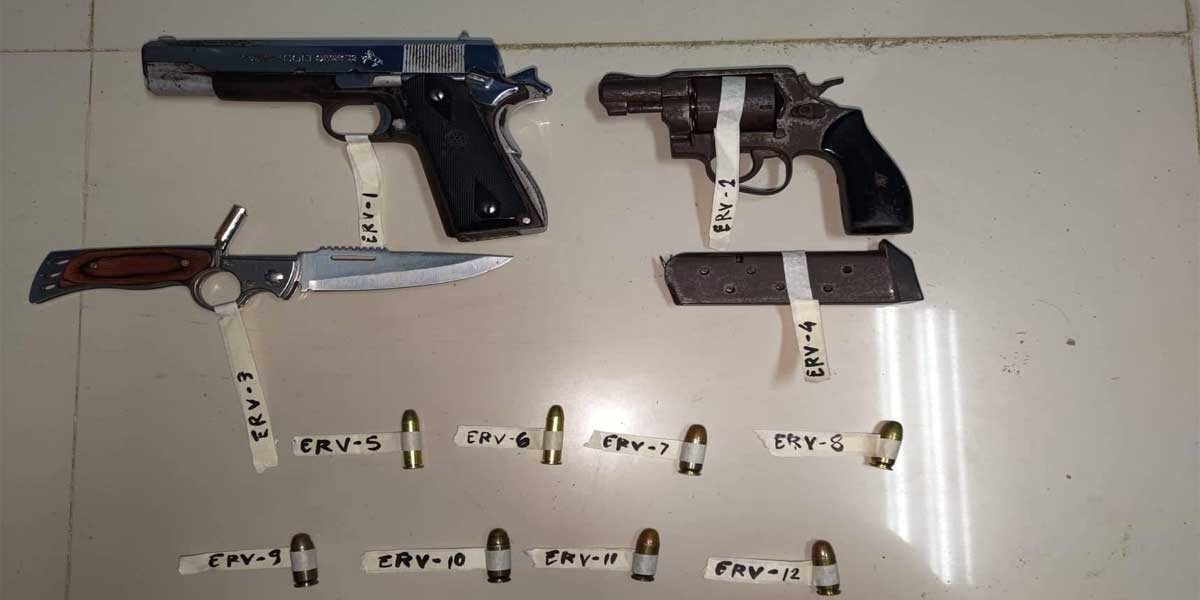 By Felipe V. Celino
ROXAS CITY, Capiz – Charges for violation of Republic Act No. 10591 (Comprehensive Firearms and Ammunition Regulation Act) were filed against Vicente Vasquez, 50, while John Paul Isidoro Atanacio, 27, was sued for violation of Batas Pambansa Bilang 6 or the law against carrying of bladed, pointed, or blunt weapons.
The charges were filed before the Provincial Prosecutors' Office on Friday, June 24.
The suspects, who are both from Brgy. Agambulong Jamindan town, are two of the three individuals that were arrested by the police in a roving patrol Thursday last week in Brgy. Agambulong.
The other one was a minor and son of Vasquez who is presently in the custody of the Municipal Social Welfare and Development Office of Jamindan town.
The suspects were spotted when the Jamindan police were patrolling the area. The police caught them and recovered a caliber .45 pistol with six live bullets, a caliber .38 revolver with two ammunitions, while a knife was recovered from the possession of Atanacio.
Vasquez and Atanacio were detained at Jamindan Municipal Police Station.