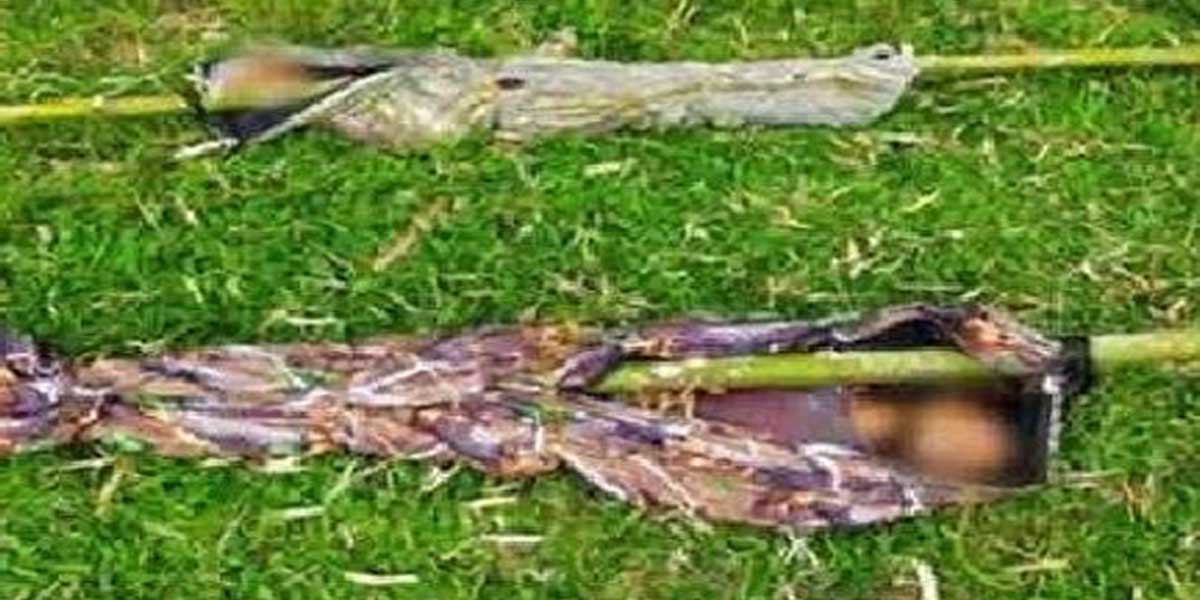 By Glazyl Y. Masculino
BACOLOD City – The Army's 303rd Infantry Brigade (IBde) has identified the two suspected members of the New People's Army (NPA) killed in a clash in Barangay Carabalan, Himamaylan City, Negros Occidental last Saturday.
Brigadier General Inocencio Pasaporte, 303rd IBde commander, identified the fatalities as siblings Arnold Sabanal and Jason Sabanal of Purok Lonoy, Sitio Cunalom, of the said barangay.
Pasaporte said their families already claimed their bodies.
The Sabanals were allegedly armed men who figured in a brief firefight with the 94th Infantry Battalion (IB) during pursuit operations last Saturday following two clashes at Sitio Maliko-liko and Sitio Lonoy in the said village last Friday.
The 94th IB conducted combat operation last Friday, following reports on the alleged presence of unidentified armed men at Sitio Tigbao in the said village, where the Army was conducting Community Support Program (CSP) Sustainment Operation, and alleged extortion of food supplies from some residents at Sitio Lonoy.
Meanwhile, Pasaporte awarded the Wounded Personnel Medal (WPM) to Private First Class Rest John Botero of 33rd Division Reconnaissance Company personnel during the awarding rites at the 303rd IBde headquarters in Barangay Minoyan, Murcia town last Friday.
The award was given to Botero in recognition for his heroic and exemplary efforts during the conduct of combat operation which led to an encounter with about 10 unidentified armed men believed to be members of Samahang Yunit Propaganda (SYP), Central Negros (CN)-2 at Sitio Ulot, Barangay Buenavista, Himamaylan City on March 16.