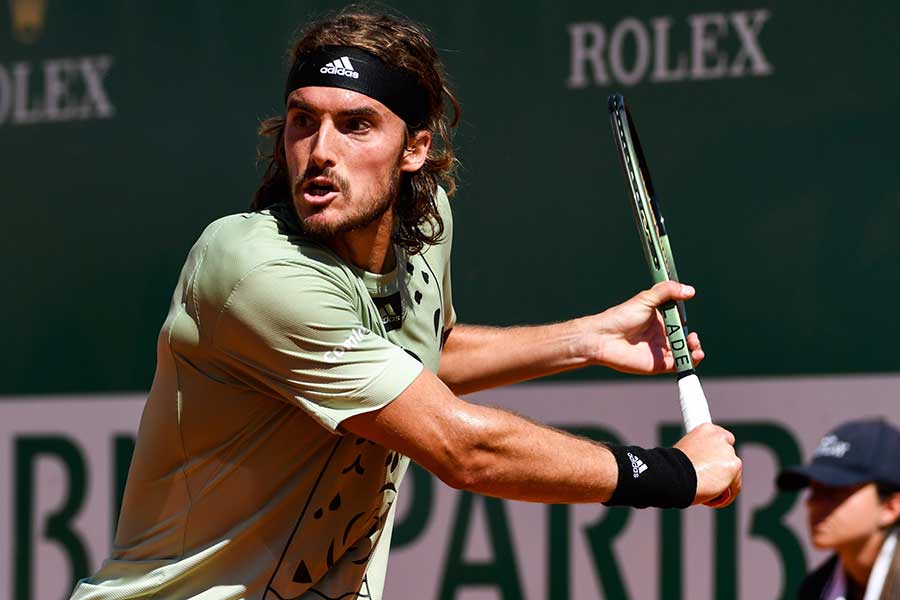 By Leobert Julian A. de la Peña
World no. 4 ranked male tennis player Stefanos Tsitsipas survived a courageous rally from unseeded challenger Lorenzo Musetti and got the job done in five grueling sets, 5-7, 4-6, 6-2, 6-3, 6-2, and won his first-round matchup in the 2022 French Open.
Tsitsipas started the match with a bunch of unforced errors including a streak of double faults which Musetti capitalized on in the first two sets.
Despite a consistent baseline game from Tsitsipas, Musetti's resiliency to outduel him in the groundstrokes proved to be the main difference early in the match.
Musetti looked to sweep Tsitsipas for three straight sets after taking the first two but the tennis sensation from Greece clawed his way back and finally committed fewer errors.
Tsitsipas' powerful forehands finally took effect that drained Musetti in the closing sets and gassed him out during his 2-6 last set loss.
"It was a great first round. I'm going to keep working hard to improve and build a relationship with the crowd here," Tsitsipas said.
Tsitsipas' recovery in his service game during the last three sets propelled him against Musetti and helped him gain more confidence to bring out his A-game.
After being passive in attacking the net in the first two sets, Tsitsipas mixed his offensive approach and forced Musetti into a guessing game.
Tsitsipas' baseline attack, net approach, and ball drop offensive sequence became his bread and butter during the last three sets that negated Musetti's court rhythm to seal the deal and move to the second round against Zdenek Kolar.