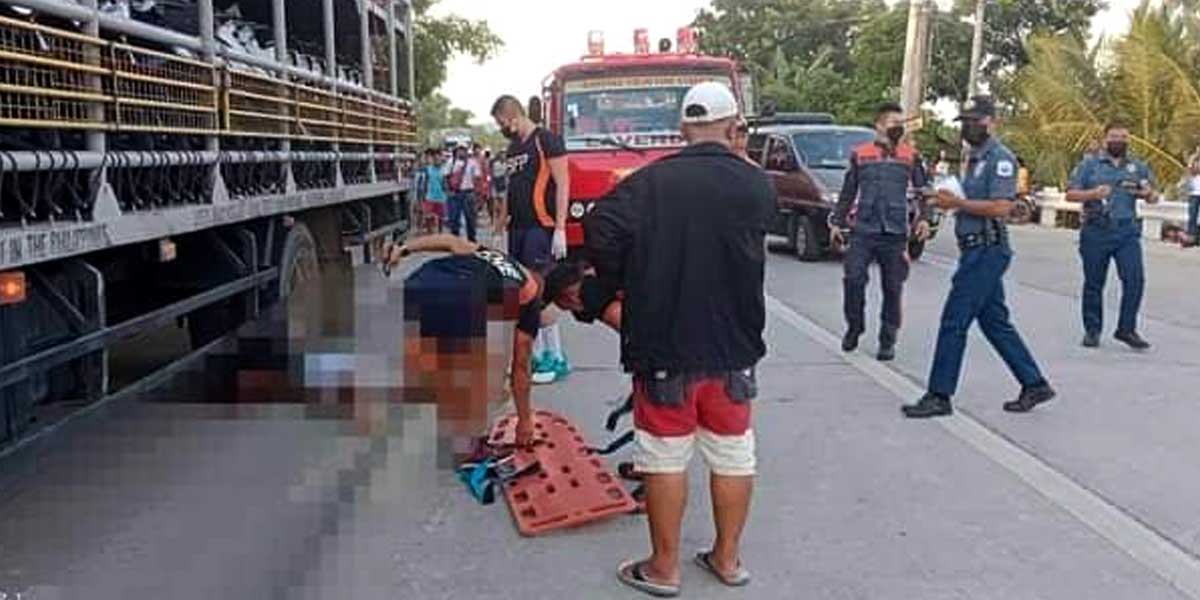 By Jennifer P. Rendon 
A tricycle driver was instantly killed after he was hit by a delivery truck afternoon of June 18, 2022 in Barotac Viejo, Iloilo.
Police identified the victim as Michael Sotelo, 36, a resident of Barangay Natividad where the road accident happened.
According to Corporal Gilbert Balayo, Barotac Viejo traffic police investigator, Sotelo parked his tricycle on the roadside and crossed the road to pee.
As he was about to cross the road back to his tricycle, he noticed a bus going north.
He ran to beat the bus but did not notice the Isuzu delivery truck (license plate CAD 8977) that was running on the opposite direction.
The truck driver, 27-year old Julius Panaga of Block 40, Martinez,Mandaluyong City, apparently tried to evade hitting Sotelo.
Balayo said the truck's skid marks showed that it maneuvered to avoid the accident.
But the truck still sideswiped the victim causing him to fall on the road and got ran over by the truck's rear tire.
Balayo believed that the truck driver was not speeding because he was carrying motorcycles that were about to be delivered to Iloilo City.
Panaga immediately surrendered and is now at the custody of Barotac Viejo Police Station.
Settlement talks are now ongoing between the two camps.