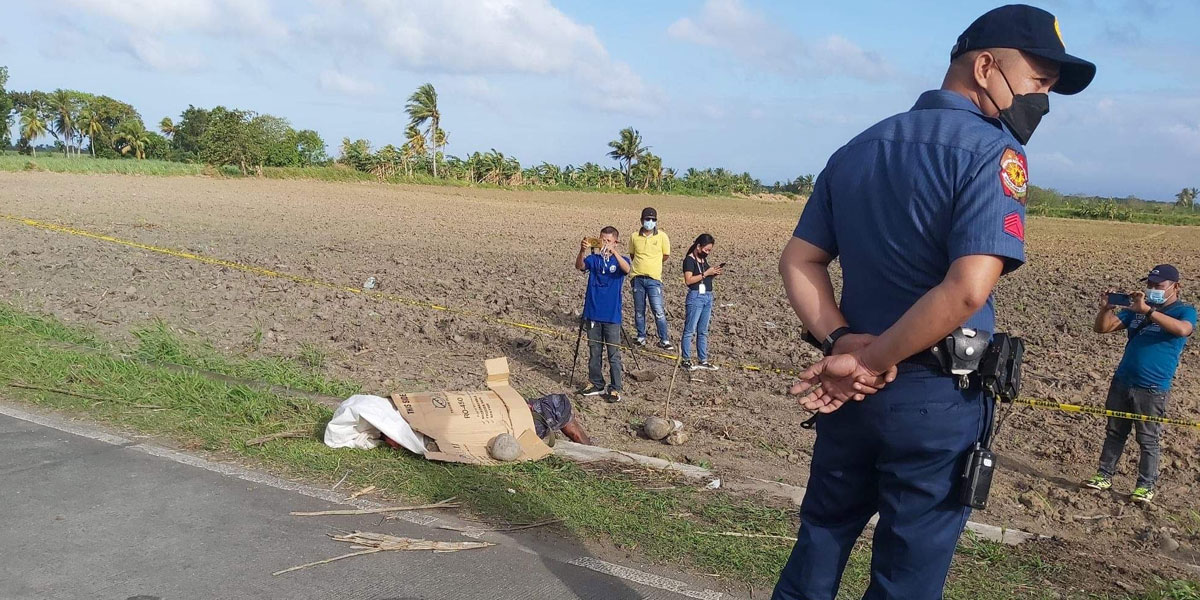 By Glazyl Y. Masculino
BACOLOD City – Police are probing the background of a tricycle driver who was allegedly abducted here on Tuesday night and was found dead eight hours later in E.B. Magalona, Negros Occidental the following day.
Police Major Ramel Sarona, head of Police Station 1, said Julius Dumip-ig, 33, of Barangay 35 here, was driving a tricycle along with his live-in partner when two unidentified men rode the tricycle around 9:30 p.m.
But Sarona said they have no idea yet where the two passengers flagged down Dumip-ig's tricycle, as they have yet to talk again with his live-in partner.
Sarona said the passengers reportedly told Dumip-ig to bring them to Barangay 13, and upon reaching their destination, two other unidentified men suddenly allegedly escorted him to a white van, citing the statement of his live-in partner, who immediately fled fearing for her safety.
Police could not establish yet if the reported white van was already in the area waiting for them to arrive or just tailed them, or if it really even existed.
Sarona also said that the victim's live-in partner allegedly heard gunfire while she was fleeing.
But upon investigation, residents told the police that no gunshots were heard, and police even did not recover any slug or bullet.
Sarona said they could not yet determine the motive as they are still digging into the victim's identity. "Kulang-kulang pa gid statement sang iya partner," the station commander added.
Dumip-ig was a construction worker and was driving the tricycle for two days only.
The victim's body was found at Barangay Tabigue by some individuals who were jogging around 5:40 a.m.
Police Captain Eric Doronilla, E.B. Magalona town police chief, said the victim's body was placed in a sack but his feet were jutting out.
Doronilla said the victim had a gunshot wound in his buttocks which is the only visible injury in his body. But they are waiting for the report from the Scene of the Crime Operatives to determine his other injuries.
Doronilla said the victim had a previous robbery case and was allegedly involved in a homicide case in Barangay 39 here, citing the statement of his live-in partner. They are still verifying the information
When asked if the incident was drug-related, Doronilla said they will still have to check if the victim had previous records.
But, Sarona said Dumip-ig was not on their drugs watchlist.
Doronilla believed that the victim was killed in a different location and later dumped in E.B. Magalona.