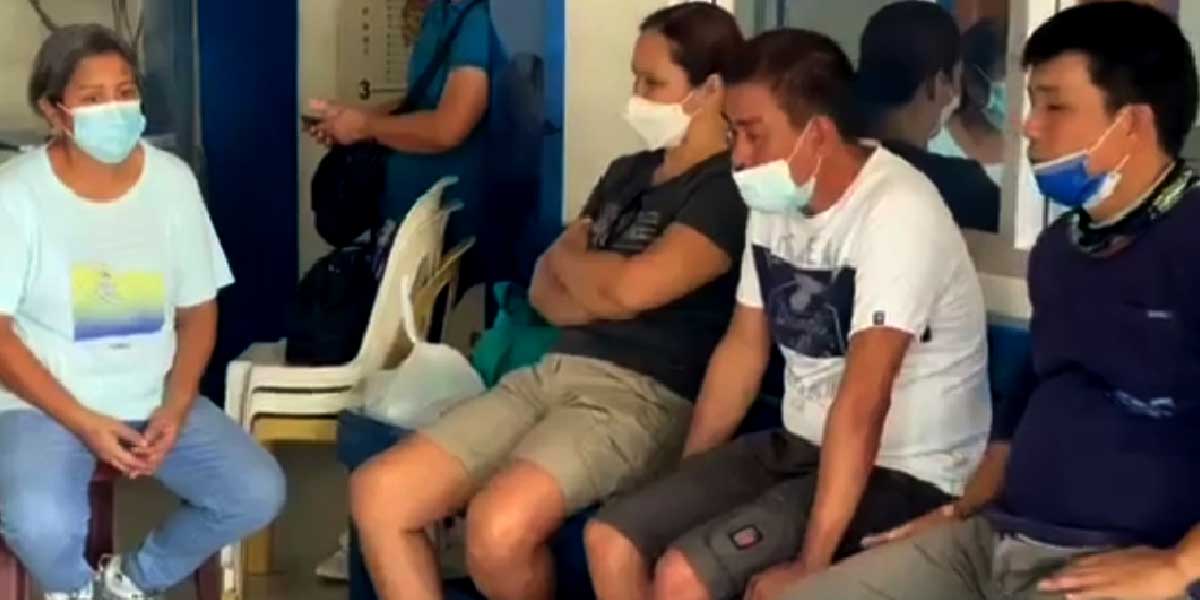 By Glazyl Y. Masculino and Dolly Yasa
BACOLOD City – A councilor and village chief in Moises Padilla, Negros Occidental were among the three individuals who surrendered to the police last Monday, six months after their arrest warrants for murder were issued in February 2021.
Councilor Jose Morito Flores, 56; Quintin Remo village chief Felisa Villaflor, 45; and her husband, Jonathan, 49, were among the 14 individuals tagged in the murder of town councilor Jolomar Hilario, who was shot in front of his family at their house in Barangay Inolingan in March 2019.
Police Captain Randy Babor, town police chief, said Flores and the barangay captain were on official leave when the arrest warrant with no bail recommended was issued by La Carlota City Regional Trial Court (RTC) Judge Cyclamen Jison Fernandez on February 15, 2021.
Babor said that Mayor Ella Garcia-Yulo accompanied these people when they surfaced at the police station around 10 a.m.
In fact, Flores and the village chief are still on official leave when they surrendered, Babor said. But he has no idea about the reasons of their leave from the office.
Babor said that these people wanted to clear their names of the allegations against them.
"Indi man ma clear ngalan nila kung gapanago sila, they have to present evidence to defend themselves," he added.
For her part, Garcia-Yulo said that she considered it as a form of political harassment but did not elaborate further.
Yulo said the officials have nothing to do with the killing and were only implicated.
Meanwhile, Babor assured the safety of the three people while they are detained at the police station.
Also linked to the murder of Hilario were Vice Mayor Adrian Villaflor and two councilors who were still on official leave. All vehemently denied their alleged participation in the crime.
Babor said they received surrender feelers from some of the 11 others who are still at large, but there has been no confirmation yet.
Yulo urged Villaflor and Councilors Jimmiedon Plaza and Vincent Garcia to surrender.
The three maintained innocence in the crime, especially that the New People's Army had claimed Jolomar's murder.
"The first step to freedom is to surrender," the mayor said.
Yulo believes they will eventually be vindicated as she described the charges as recycled and politically motivated.
She claimed that they were charged of the same crime five times.
The mayor, who was also implicated in the crime was cleared, after it was proven that she was in prison when the incident happened.
Villaflor refuted reports that he is in hiding.