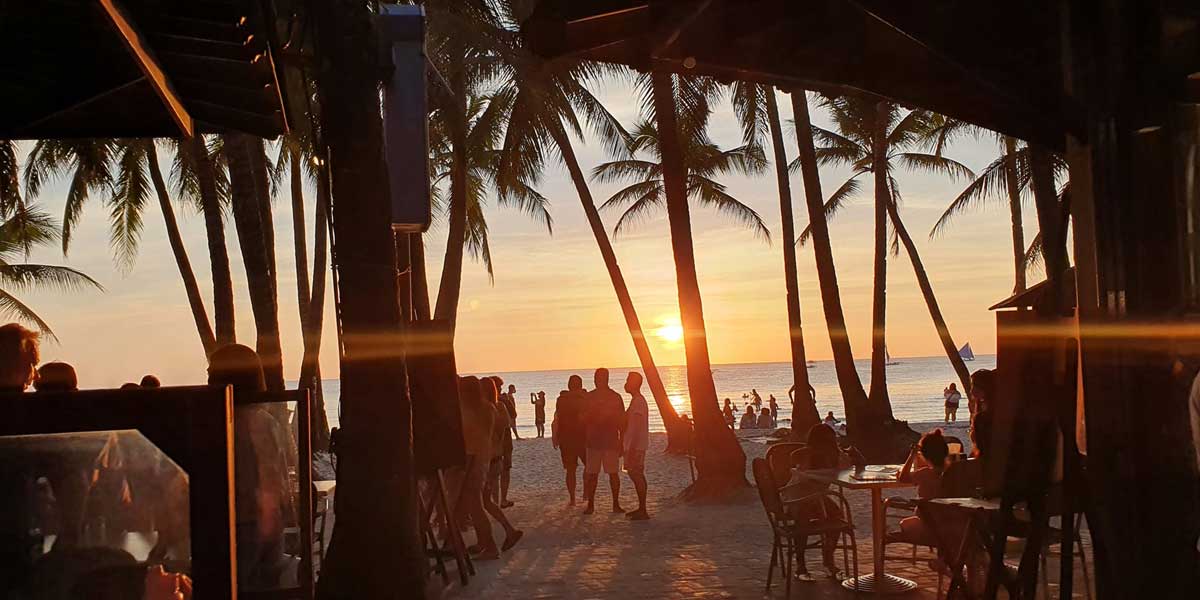 By Joseph B.A. Marzan
Fluctuating quarantine classifications, border restrictions, and stringent travel requirements brought about by the coronavirus disease 2019 (COVID-19) pandemic have changed the way people travel for leisure, but the desire to get away is still alive, according to Western Visayas' top tourism officials.
In a virtual forum, Department of Tourism (DOT)-Region 6 director Cristine Mansinares said they have been looking at promoting travel to places that are most accessible to tourists or near their places of residence.
Mansinares said that they have also been considering the safety of travelers and their families and the communities in these destinations.
"Right now, almost all of our transactions are online. Even the way we book, the way we pay, and in our destinations, there are QR codes required before people enter. Our establishments have also adopted digitalization, flexibility in terms of booking in case of contingent and unexpected events, and also the allowable carrying capacity has been one of the biggest considerations especially in closed areas for the conduct of meetings and in eco-tourism areas," Mansinares said.
Mansinares added that the pandemic also forced them to recalibrate their programs and projects for the tourism sector, now focusing on adopting and addressing concerns amid the health crisis.
She also cited the functions of the tourism department being devolved to local government units (LGUs) as a result of the 2018 Supreme Court ruling in Mandanas vs. Executive Secretary case.
"We had to reformulate our Tourism Development Plan, that our strategies would adopt and address current concerns. Our reformulated National Tourism Development Plan has already been cascaded to our LGUs. We also considered the Mandanas ruling, where some of the functions of the DOT have been devolved to the (LGUs)," she said.
Mansinares also mentioned the high vaccination rate of tourism workers in the region, with 87.78 percent already fully vaccinated, especially in Boracay Island which has already reached 100 percent inoculation.
The DOT-6 has also extended P338.9 million in support to 67,781 displaced tourism workers and community-based tourism organizations in partnership with the Department of Labor and Employment, as of Aug 31, 2021.
Another partnership with the Department of Trade and Industry's Small Business Corporation has allowed the regional office to extend P23.5 million in loans without interest to 51 Micro, Small, and Medium Enterprises, which is still ongoing.
The DOT-6 has also conducted 27 online trainings in partnership with 4 community-based tourism organizations who they helped to restart their business.
Phoebe Areño, Supervising Tourism Operations Officer (STOO) under the DOT-6's Tourism Development Division, said that they have developed domestic tourism programs mainly in Boracay Island.
These include the Food Crawl, Biking Tour, and Wellness Workation, which have been validated with the stakeholders in the island, who Areño said were "very willing" to be part of the programs.
In development for the entire region are the Slow Food, Hiking Trail, and Habitat Mapping tourism programs.
As to tourist arrivals, Areño said that as of Dec 31, 2021, partial tourist arrivals in Western Visayas were at 621,487, earning P7.4 billion in tourist receipts.
This is 42.08 percent lower than 2020, which logged 1.072 million tourist arrivals.
Foreign tourist arrivals in the region were also low, amassing only 1,648, and the bigger bulk of arrivals were of domestic tourists.
The top three destinations in the region were Aklan (330,622), Bacolod City (93,464), and Negros Occidental (61,508).
Regarding the safety of tourists amid the pandemic, Rene Cortum, Senior Tourism Operations Officer of the DOT-6's Tourism Regulation Division, said that they are campaigning for tourism establishments to apply for a Safety Seal Certification, which would indicate their compliance with the government's health and safety protocols.
Cortum cited that there have been 162 tourism establishments in Western Visayas have been issued a Safety Seal, and 35 certifications issued by the World Travel and Tourism Council (WTTC).
There are 593 DOT-accredited accommodation establishments, and 1,008 accredited tourism establishments in the region.
"Before the Safety Seal and WTTC certifications are issued, they must be accredited by the DOT. That is the primary process needed before they can obtain the certification," Cortum said.