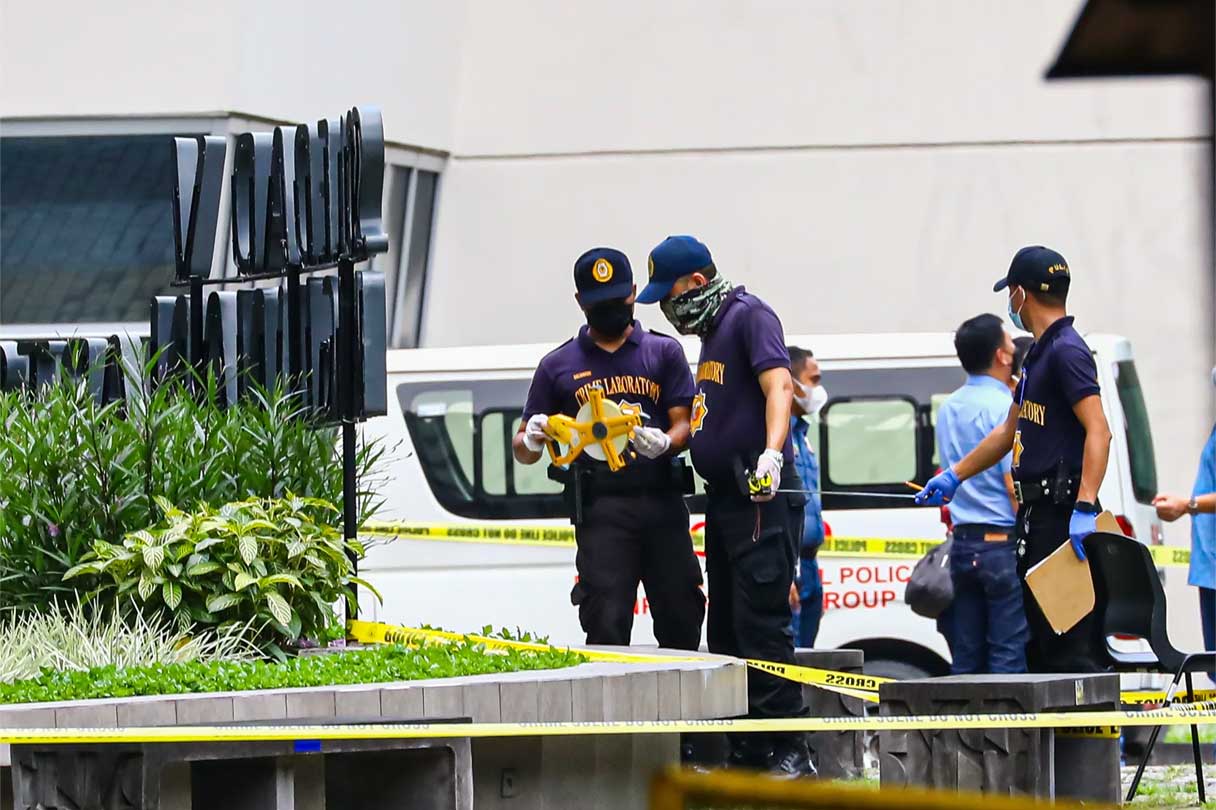 Quezon City Rep. Marvin Rillo wants the National Police to rigorously screen gun license applicants in the wake of the killing of a former mayor and two other people on the grounds of Ateneo de Manila University.
"We have to reinforce the vetting of individuals applying for licenses to own and possess guns, while cracking down on unregistered or loose firearms," Rillo said in a statement on Tuesday.
"We also want Camp Crame to avoid giving multiple gun licenses, especially to first-time applicants, unless they are clearly in imminent danger due to the nature of their profession," Rillo said.
The suspected gunman in Sunday's attack, 38-year-old Dr. Chao Tiao Yumol, was apprehended with two pistols: a Ruger and a Llama with silencer, according to the Quezon City police.
While the Ruger was found licensed to the suspect, the police said they are still looking for the Llama's registration papers.
Yumol shot and killed former Lamitan City Mayor Rose Furigay, her longtime aide, Victor Capistrano, and Ateneo security guard Jeneven Bandiala, according to the police.
Furigay's daughter, Hannah, a graduating Ateneo law student, was also wounded.
"We are praying for the victims, and our hearts go out to their families at this difficult time. We also share the pain of the Ateneo community," Rillo said.
Rillo completed his secondary schooling at Ateneo, while a brother is an alumnus of the university's law school.
In batting for tougher gun controls, Rillo also cited the case of a man who was caught on a viral video brandishing a firearm and threatening a motorist during a traffic altercation in Meycauayan City.
The man turned out to be the registered owner of 10 firearms, but he was never issued a permit to carry any of the guns outside his residence.
The National Bureau Investigation filed criminal charges against the man last week.
CLAMPDOWN ON LOOSE FIREARMS
Rillo also pressed for "a nonstop crackdown on unregistered firearms that are clearly driving the surge in gun violence."
Loose guns are used to commit up to 99 percent of all crimes in the Philippines, according to the London-based International Alert (IA), an organization advocating societies where people resolve their differences without violence.
IA estimates that the Philippines has some 3.9 million firearms, of which more than half or around 2.1 million are unlicensed or illegally owned.