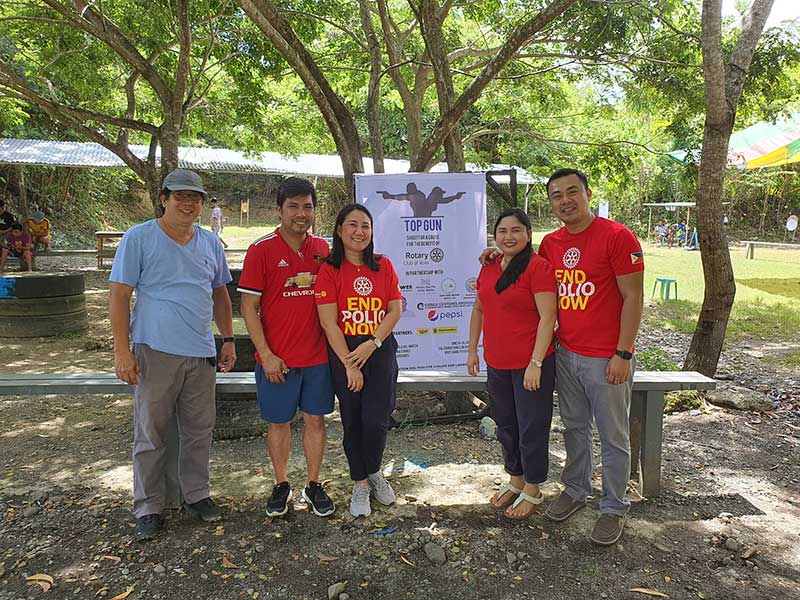 Gunsport enthusiasts had three days of bonanza during the TopGun Shoot for a Cause for the Benefit of the Rotary Club of Iloilo last June 24-26, 2022 at Falcon Bay Gun Club Shooting range in Brgy. Igang, Pototan, Iloilo.
A total of 99 shooters from Iloilo, Aklan, Guimaras, and other areas trooped to Pototan to join the event which was meant to raise funds for the service projects of RC Iloilo in Rotary Year 2022-23.
Special thanks to our sponsors:
MORE ELECTRIC AND POWER CORP.
METRO PACIFIC ILOILO WATER
USWAG ILONGGO PARTY-LIST REP. JAMES "JOJO" ANG JR.
ILOILO CITY LONE DISTRICT REP. JULIENNE "JAM" BARONDA
GOLDEN REPUBLIC CONSTRUCTION AND SUPPLY
CONLU CUSTOMS BROKERAGE
SHEEN-SHEEN TRUCKING SERVICES, INC.
PEPSI COLA
MEDIA PARTNERS: #AksyonRadyoIloilo and #DailyGuardian
We also thank fellow Rotarian and Judge Dan Balagtas, our Range Officers, and support staff for helping us realize this project.
Until the next competition!