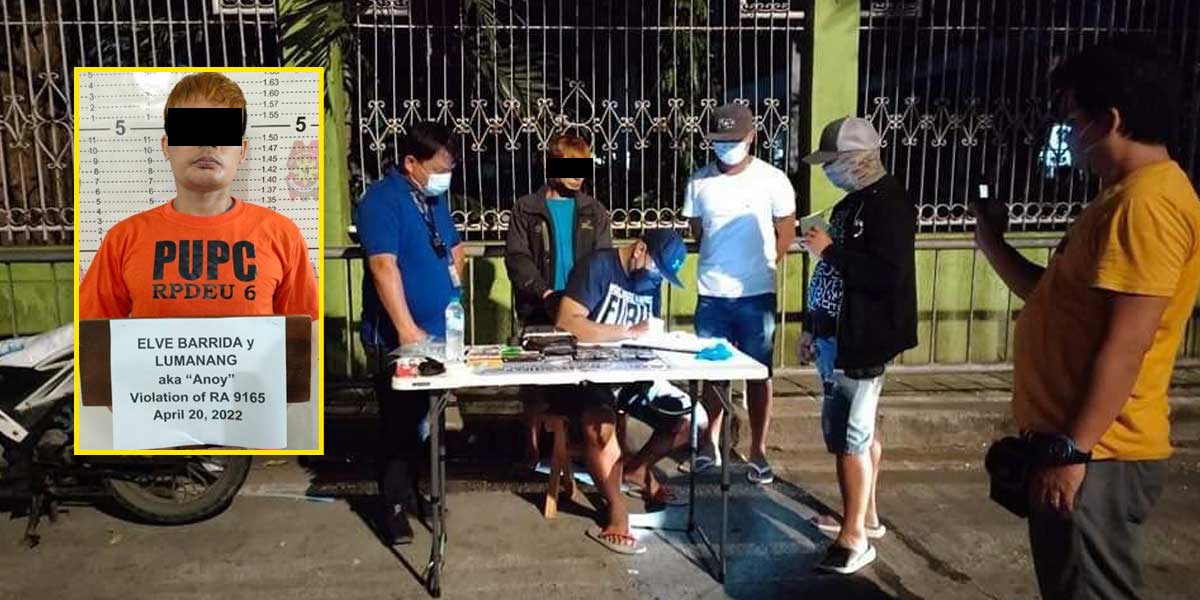 By Jennifer P. Rendon
An Oplan Tokhang surrenderer was arrested for allegedly selling illegal drugs to police late evening of April 20, 2022 in Arevalo, Iloilo City.
Police identified the suspect as Elve Barrida, 35, a resident of Barangay Binaliuan Mayor, Tigbauan, Iloilo.
Members of the Regional Police Drug Enforcement Unit 6 (RPDEU-6) and the Iloilo City Mobile Force Company nabbed Barrida in a buy-bust operation 11 p.m. Wednesday at Barangay San Jose, Arevalo.
He allegedly sold a sachet of suspected shabu worth P7,500 to a police undercover agent.
Following his arrest, Barrida yielded 16 sachets of suspected shabu, P7,500 marked money, P650 cash, a black Rusi motorcycle, and several non-drug items.
Lieutenant Colonel Mark Anthony Darroca said the shabu seized from Barrida weighed around 35 grams and valued at P238,000.
Barrida's name was placed on RPDEU's radar after previously arrested drug pushers mentioned their connection to him.
The suspect finished his Community-Based Rehabilitation Program in Tigbauan town in December 2020.
Oplan Tokhang is the cornerstone program of the government that seeks to stop drug peddlers by asking them to give up the illicit trade.
Police started the surveillance operation on Barrida some three weeks ago. He allegedly made his illegal drugs transactions with the New Bilibid Prison in Muntinlupa City.
But Barrida claimed he got his supply by meeting a courier in Molo district.
Darroca said Barrida is considered a high value individual (HVI) drug personality as he could dispose 50 to 100 grams of shabu weekly. He is the main source of shabu circulating in Tigbauan.
Barrida even mentioned 10 downlines working under him.
The suspect is now detained and will be charged for violation of Republic Act 9165 (Comprehensive Dangerous Drugs Act of 2002).