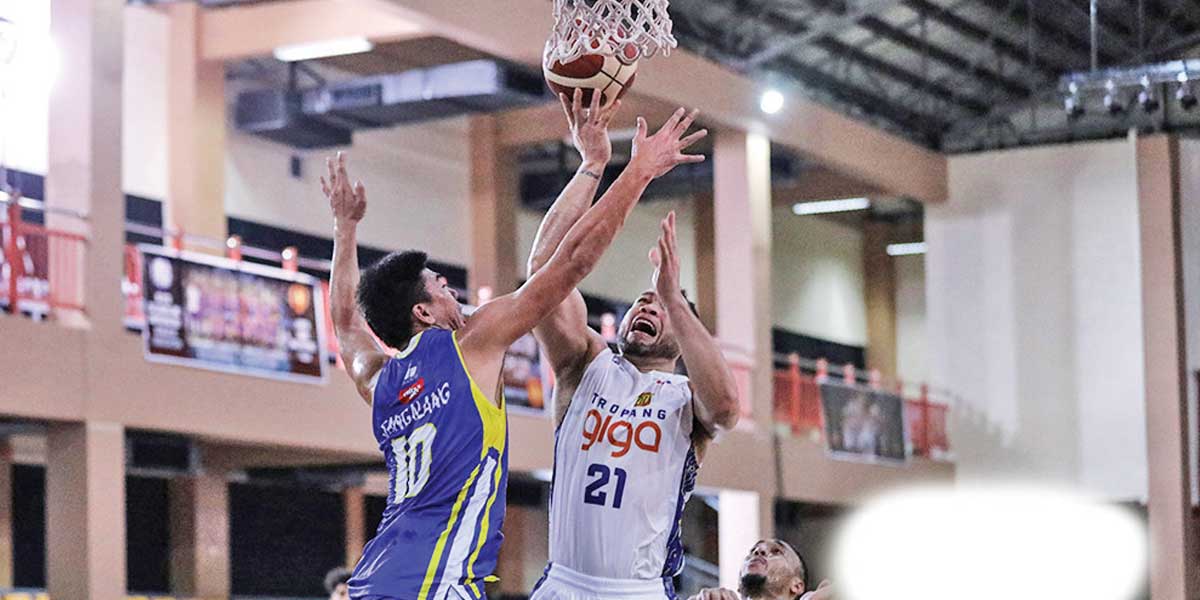 By Leobert Julian A. de la Peña
The TNT Tropang Giga showed how deadly their deep roster is after handing the tough Magnolia Hotshots squad with their second loss of the conference, 83-76, in the 2021 PBA Philippine Cup.
Leading the Chot Reyes-ran TNT squad against Magnolia is one of the most highly-regarded PBA veterans still playing in the league, Kelly Williams.
Coming out of his initial decision to retire and re-join the stacked and talented TNT team, Williams played his best game of the conference so far after dropping 13 points while grabbing 15 huge rebounds.
Aside from his double-double vintage performance, Williams also turned back the hands of time and added three blocks to his tally.
It was a nip-and-tuck affair when Calvin Abueva and Paul Lee led the Magnolia surge in the first three quarters but TNT's superb backcourt duo of Jayson Castro and RR Pogoy answered the call.
However, the Tropang Giga began to pull away in the fourth quarter when their defense picked up, forcing Magnolia into several empty possessions on offense.
Williams then broke the hearts of the Hotshots after hitting a buzzer-beating three-pointer as the shot clock ticked down to 0 in the most crucial quarter of the ball game.
Magnolia wasn't able to recover and saw the more determined Tropang Giga team get the better of them to clinch the solo top spot in the rankings with an undefeated record.
Castro and Pogoy backstopped Williams with 17 and 12 points, respectively, while the Hotshots were led by Abueva with 23, Paul with 13, and Ian Sangalang with 10 points.