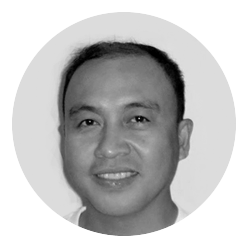 By Alex P. Vidal
"You can never have the comeback if you don't have the retirement." —Chael Sonnen
WHEN he lost his final fight against unknown Hiroyuki Murakami by unanimous decision in Japan on May 20, 1971, the Games and Amusement Board (GAB) in Manila reportedly "forced" Gabriel "Flash" Elorde Jr. to retire by canceling his professional boxing license. The brave former WBC junior lightweight champion from Bogo, Cebu was only 37, and he wanted to continue his boxing career despite absorbing his 27th loss since turning professional with a KO win against Little Dundee in Davao City on August 12, 1952.
Boxing authorities thought it was time for Elorde (89-27-2, 33 KOs) to hang up his gloves for his own good.
At 35, a prizefighter is considered as "over the hill" or "retirable."  He must now protect and prioritize his health, and retirement is one way of preventing a potential fatal brain injury common among athletes involved in hard and violent head collisions.
Elorde, one of the greatest boxers in his division, died of lung cancer before his 50th birthday in Manila on January 2, 1985.
For his own good, Senator Emmanuel "Manny" Pacquiao (62-7-2, 39 KOs) should retire win or lose after his bout against Yordenis Ugas (264, 12 KOs) in Las Vegas on August 21.
If he won't, the Nevada State Athletics Commission should enter the picture and seize or cancel his license. Again, it's for his own good. There is no sense anymore for multimillionaire Pacquiao to continue fighting and risk a permanent brain damage or other injuries related to the brutal sport.
He must also preserve his legacy and avoid humiliation if he loses badly in a farewell fight.
-o0o-
The 42-year-old 8-division titlist is reportedly aiming to become president of the Philippines in next year's election, and Pacquiao can't afford to run the country—in case he wins—with fractured faculties.  Filipinos can't afford to live with a bed-ridden or "mortally damaged" president.
Even if he will not run for president, Pacquiao has to stop fighting in the ring for money and fame.
He has plenty of money and abundance of fame; in fact, he can use them to garner more votes or to help the downtrodden without necessarily languishing in the dirty world of politics.
Depending on the severity of the injury, those who get a traumatic brain injury may face health problems that last a few days or the rest of their lives.
For example, a person with a mild traumatic brain injury or concussion may experience short-term symptoms and feel better within a couple of weeks or months.
And a person with a moderate or severe traumatic brain injury may have long-term or life-long effects from the injury, according to the Centers for Disease Control and Prevention (CDCP).
There were reportedly about 61,000 traumatic brain injury-related deaths in the United States in 2019.
That's about 166 traumatic brain injury-related deaths every day, CDCP said.
-o0o-
In fact, Pacquiao doesn't need to once again win a world crown by attempting to wrest the WBA 147-lb bauble from Ugas to prove he is the best welterweight fighter in this generation.
Good if he will outclass the granite-chinned Cuban champion so he can log another record in boxing.
What if Pacquiao will lose and suffer permanent injury?
Money can't bring back a normal life if he becomes vegetable.  Money can't buy or find the spare parts to replace a damaged brain and body.
The big duel against Ugas is now inevitable unless one of them backs out in the eleventh hour.
Do we need to see Pacquiao being carried out on a stretcher after being badly mauled by a younger fighter after authorities failed to confiscate his license and throw it in the river to force him to quit boxing?
(The author, who is now based in New York City, used to be the editor of two dailies in Iloilo)