The coronavirus pandemic might have hurt a lot of businesses, but these four companies are thriving and have expanded down under.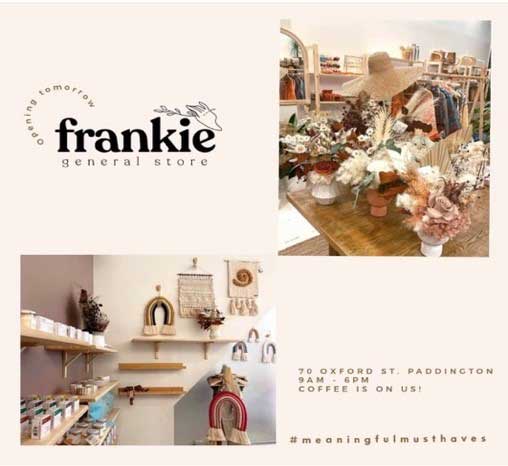 FRANKIE GENERAL STORE
In March 2021, Frankie General Store opened its first international retail store in the hip neighborhood of Paddington near Sydney's CBD. The retail store known for its slow and ethical products provides a platform for small businesses to showcase their craftmanship and love for small-batch creations and sustainability. The store carries their bestselling brands in the Philippines such as Anthill Fabric Gallery, Rafikimono, Andante Shoes, Arete, Ecobar PH, Evrile Bags, Inne, Karisma ni Maria, Pahulay Candles, and many more.
"The lockdown in Sydney was tough for us, but we are slowly recovering with the support of the local community and our online marketplace which we were able to work on during the lockdown. We have a growing customer base in Paddo and more Philippine and local Australian brands will be joining us next year," Katrina San Juan, the general manager and creative director for the Paddington store said.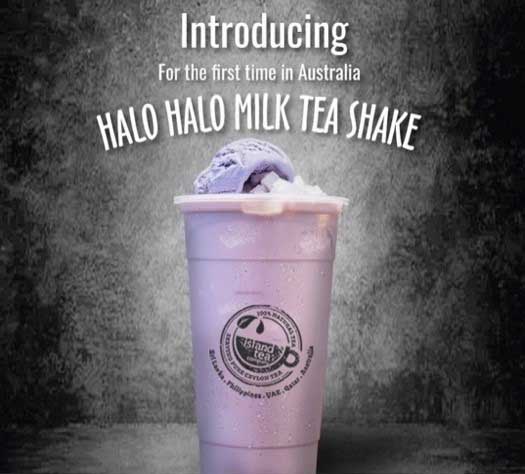 ISLAND TEA CO.
Island Tea Co. (ITC), founded by a Sri Lankan businessman and headquartered in the Philippines since 2017 also opened its first outlet in Perth, Western Australia in May 2021. ITC considers itself as the only chain of 'Pure Ceylon' value-added tea cafes in the Southeast Asian territories particularly based in the Philippines. As of 2021 the company operates over 50+ branches across the Philippines, Sri Lanka, UAE, and Qatar with more planned expansions across Asia Pacific and Middle East.
In Australia, the brand is expected to open more branches in Canberra and Darwin bringing to the wider Australian market their signature "Pure Ceylon" freshly brewed teas as well as distinct Filipino flavors such as their Halo-Halo Milk Tea Shake.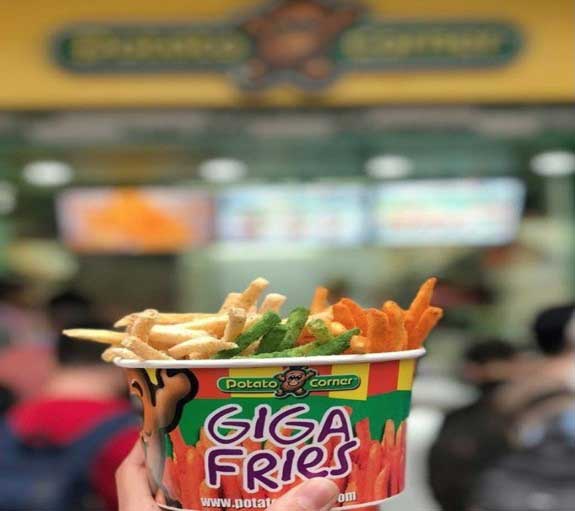 POTATO CORNER
The world's best flavored french fries has been serving spud lovers in Australia since 2016. But in September this year, Potato Corner further expanded with the opening of new stores in Perth and Canberra.
Potato Corner said in a statement that their second outlet in Western Australia (WA) is opening at Cockburn Gateway this December and a third outlet at Karinyupp Shopping Center in February 2022. Meanwhile, the store in Canberra located at Batman Street, Braddon just had their soft opening last week. Potato Corner currently has a network of 6 outlets across NSW, Victoria, WA, and ACT.
"We are continuously expanding our presence in the Oceania region and other key markets despite the COVID-19 pandemic," Kathryna Manalo, general manager for the international markets group said.
"We are also open for expansion in South Australia, Queensland, Northern Territory and Tasmania. Aside from Australia, we are going further afield in New Zealand with the soft opening of a pop-store at the Auckland Night Markets last November 18," Manalo added.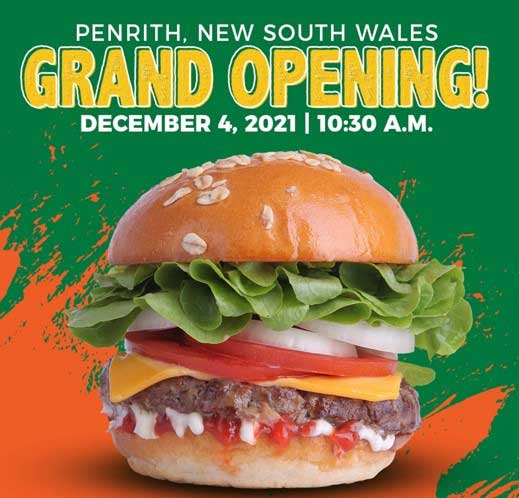 BROTHERS BURGER
This week, Filipinos have another reason to smile as Brothers Burger opens its first international store in Penrith, New South Wales on December 4, 2021.
Brothers Burger, the Philippines' first flame-grilled gourmet burger resto which pioneered the concept of designer, hand-crafted gourmet burgers currently operates multiple main stores and Brothers Burger Express stores in key cities in the Philippines.
In Australia, the brand aims to be a leading fast-casual restaurant offering an authentic Brothers Burger experience with their classic flame-grilled burgers and sandwiches, but also other products such as chicken wings, quesadillas, healthy options, sides, meal deals, and beverages. There are also new and exciting products that are not yet available in the Philippines such as kamote (sweet potato) fries.
"Brothers Burger in the Philippines was born at the height of the Asian Financial Crisis in 1999. This is a company that was born out of grit and resilience and had prospered despite the many crises in the Philippines. I am confident that opening our first international store in Australia amid the pandemic has the potential to grow the business even bigger," Chriselle Jimenez, director for Brothers Burger Australia Pty Ltd said.
PROSPECTS FOR PH BRANDS IN AUSTRALIA
"The City of Penrith in Greater Western Sydney is a growth area that is increasingly becoming a lucrative investment opportunity given its proximity to the planned Western Sydney Airport and other major suburbs," Philippine Ambassador to Australia Ma. Hellen De La Vega said. "The Australian government has been inviting Philippine companies to invest in Greater Western Sydney and I am glad that Brothers Burger chose to locate there. We have a substantial Filipino community in Penrith and surrounding suburbs such as Blacktown and Parramatta. The more than 300,000 Filipinos in Australia also provide a ready market for other Philippine brands wishing to expand to other states and territories in Australia," Ambassador De La Vega added.
The Department of Trade and Industry (DTI) through its overseas trade office in Sydney said the Philippine government has been helping the local franchising industry globalize their brands by promoting their various franchise business models in overseas markets, through the Trabaho Negosyo Kabuhayan or TNK webinar series. The most recent TNK held last October discussed franchise investment opportunities in the Philippines and overseas. One-on-one business meetings can also be arranged for interested parties for a more tailored business and investment counselling.
"Expanding overseas is just one of the many strategies that PH companies are doing to thrive amid the pandemic and seek other reliable markets," Philippine trade representative to Australia Alma Argayoso said. "The Filipino diaspora is one of the largest in the world and that ensures we always have people that are longing for a taste of home or something from the Philippines. However, as we have seen, the brands that are in Australia not just cater to Filipinos but to mainstream Australian consumers as well," Argayoso added.