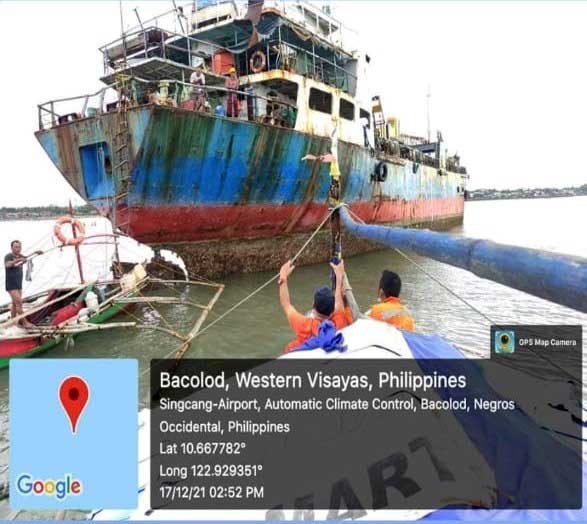 By Glazyl Y. Masculino
BACOLOD City – The Philippine Coast Guard (PCG)-Negros Occidental is monitoring three vessels here and in Sipalay City, Negros Occidental, after they were stranded last Saturday, two days after super typhoon "Odette" pummeled Western Visayas.
According to Commander Jonie Belarmino, marine environmental officer of PCG-District Western Visayas, two cargo vessels and a tanker ran aground at the Bacolod Real Estate Development Corp. (Bredco) port, and in Sipalay City, respectively.
Belarmino said strong winds dragged the vessels to the shallow part of the water. But based on the initial assessment, there was no threat of oil spill from the three ships.
Belarmino said they are just monitoring the vessels for possible damage to the bilges where wastes are kept.
The two cargo vessels at the Bredco port were empty, while the tanker in Sipalay City was loaded with molasses.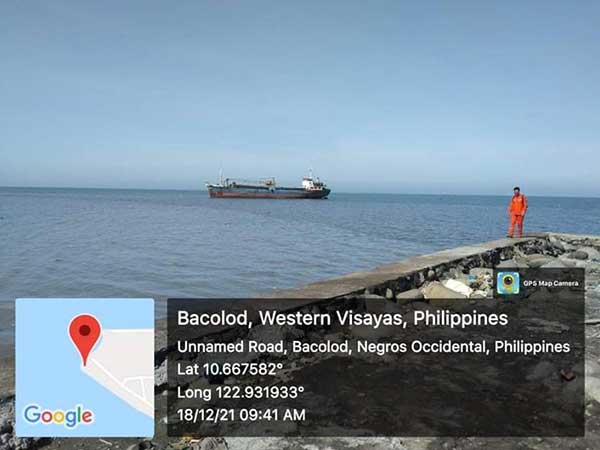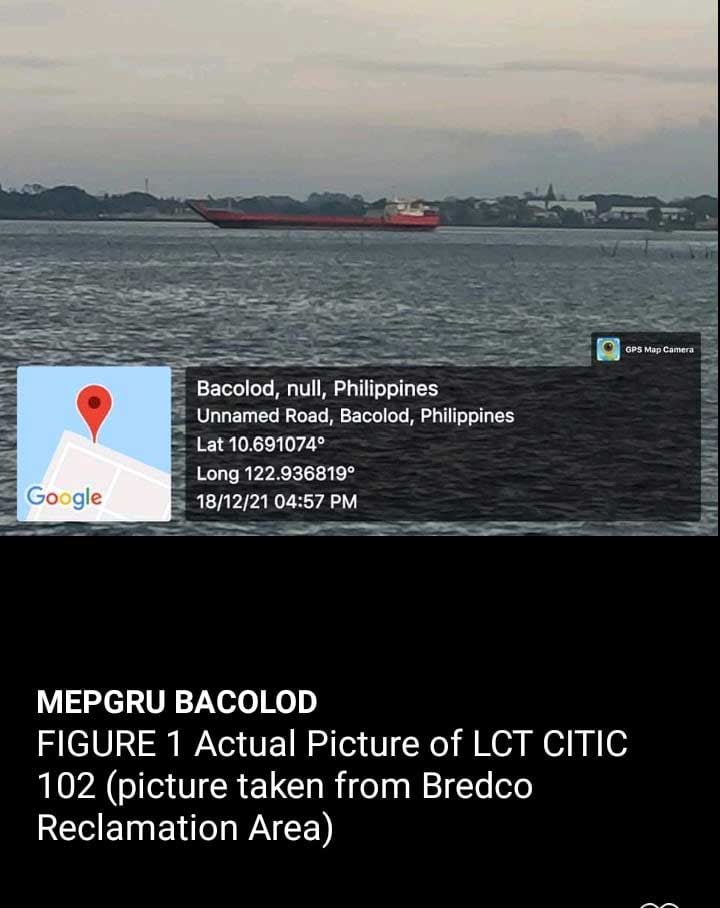 One of the cargo vessels has been anchored at the said area for about two years now, while the tanker in Sipalay took shelter in the city due to Typhoon Odette.
Belarmino said they have already coordinated with the companies of these vessels for their actions on the incident.