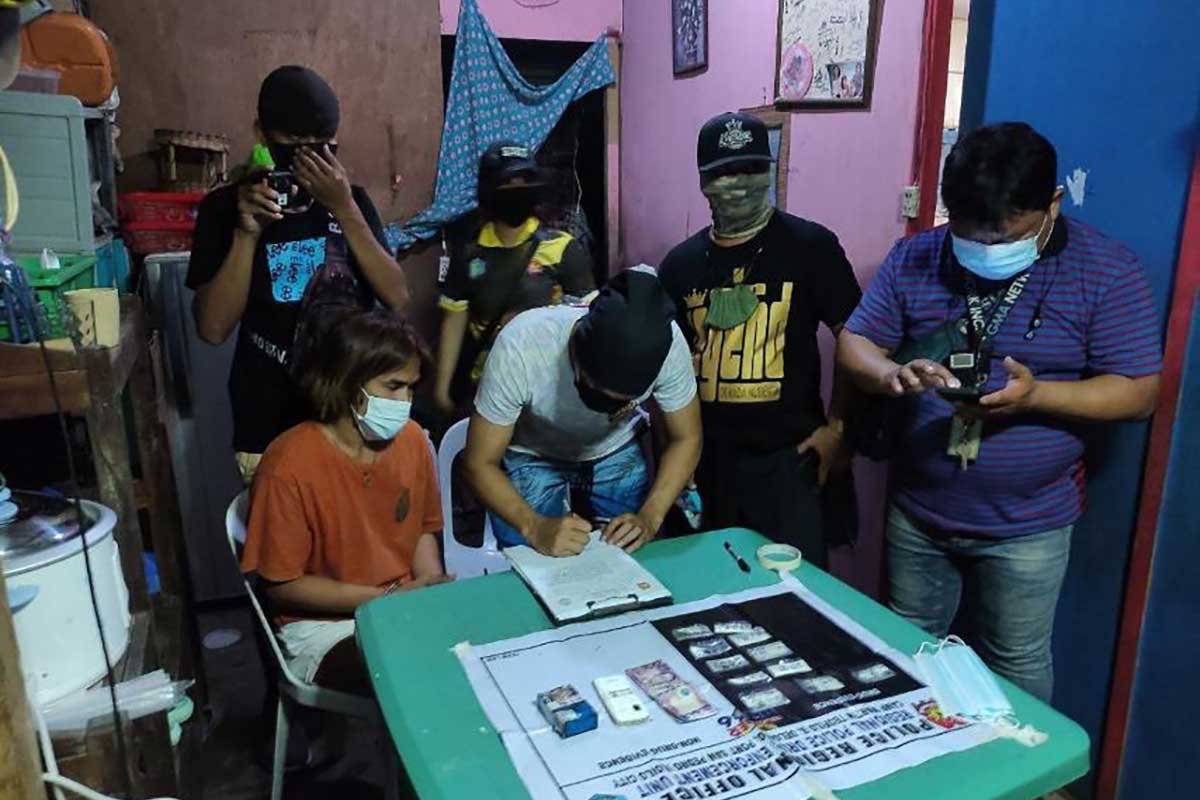 By Jennifer P. Rendon
Neutralizing illegal drugs groups is easier said than done.
And despite the government's efforts to topple down illegal drugs, there remains at least three criminal groups in Western Visayas.
Lieutenant Colonel Mark Anthony Darroca, outgoing chief of the Regional Police Drug Enforcement Unit 6 (RPDEU-6), said all three active groups operate in Negros Occidental, including Bacolod City.
The Regional Police Intelligence Committee determines if a group can be considered as a drug group.
Notably, the bulk of confiscated illegal drugs during police anti-narcotics operations in the past several months in the region was in Negros Occidental.
But Darroca admitted that they only reached the underlings of these three groups and have yet to cut off the entire organization even though they have been monitoring these groups since 2017.
Authorities believe that the bulk of illegal drug supply to Iloilo, Iloilo City, and Capiz came from these three Negros groups.
All is not in vain, though, as around 75 percent of their identified members have already been neutralized while most of those who have yet to be neutralized have left the area.
Several members who maintain the operations are "new personalities" who filled in the vacuum.
While there remains to be three drug groups in operation still, Darroca said that three other groups have already been dismantled in Negros Occidental.
Iloilo, which President Rodrigo Duterte once tagged as "most shabulized," appears to have been free from any drug group.
Most big-time transactions still emanated from a drug inmate of the New Bilibid Prison.
"That inmate is the one orchestrating the distribution like who to dispose the supply," Darroca said.
Darroca clarified that group's status has yet to be elevated to a criminal gang citing lacking requirements like their structure and complete identification of its members.
For small-time drug distributors, their main sources are a "bodega" or warehouse in either Bacolod City or parts of Negros Occidental.
But there are still illegal drugs that are sent through Ro-Ro ships and courier services.
Meanwhile, Darroca revealed that authorities managed to neutralize a criminal group operating in the fifth district of Iloilo, particularly in Sara town, sometime in 2020.
He did not provide more details, however.
While more suspected drug peddlers remain scot-free, Darroca believed that the PNP in the region still made a headway in the campaign against illegal drugs.
The volume of drugs seized and number of persons arrested could not be construed that
the volume of illegal drugs in the region has increased.
"Maybe, anti-illegal drugs units were able to seize supplies from big-time distributors. Thus, the bigger volume of confiscation," he said.
From January to May 2022, different police units in the region conducted 659 anti-illegal drug operations that led to the arrest of 815 persons.
Close to 16 kilos of shabu and 3.2 kilos of marijuana were confiscated with a standard drug price worth P108 million.