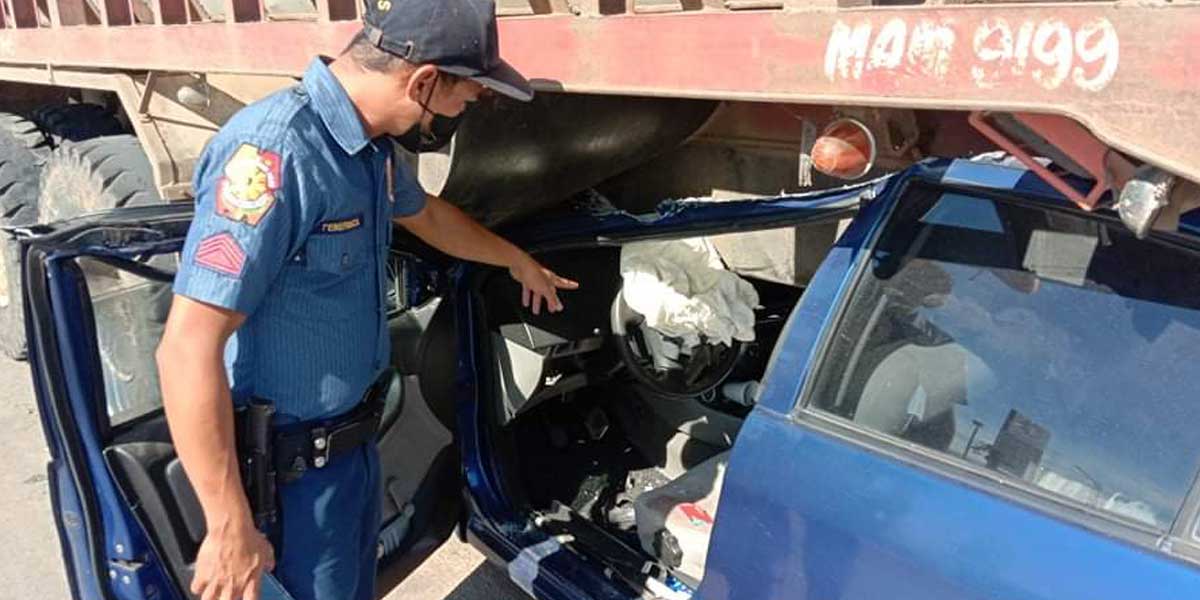 By Glazyl Y. Masculino
BACOLOD City – Three persons, including two motorcycle riders, were killed in separate road accidents here and in Negros Occidental last Wednesday.
In Kabankalan City, Wilber Susboksan, 53, of Barangay Mandalagan here, was on his way to Kabankalan City when he probably dozed off, causing his driven sedan to ram into the rear part of a 10-wheeler truck parked on the roadside in Barangay 1.
Lieutenant Colonel Raymond Cruz, city police chief, said that Susboksan was declared dead on arrival in a hospital.
"Nagsuhot gid siya sa dalom ka truck," Cruz said, adding that it took a while for authorities to remove the car under the truck because of the debris.
Cruz said truck driver Ivan Morales, 26, of Barangay Bantayan, is detained at the police station, pending the filing of charges against him or a possible settlement with the victim's family.
In Bacolod City, Jerome Silvestre, 32, of Barangay Salvacion, Murcia town, was on his way home when his motorcycle crashed with a wingvan truck parked on Mansilingan-Murcia Road, Barangay Mansilingan here.
Captain Elmer Bonilla, head of Police Station 7, said the truck was supposed to load cases of softdrinks for delivery when the crash occurred.
Bonilla said Silvestre was believed to be speeding based on the impact. He was declared dead on arrival in a hospital.
Later that night, another accident occurred along Lacson-San Sebastian Streets, Barangay 32 here, killing 29-year-old Angelie Pasman, of Barangay Singcang-Airport here.
Major Ramel Sarona, head of Police Station 1, said Pasman was driving a motorcycle when she collided with a sports utility vehicle (SUV).
Sarona said it was initially reported as a case of "hit and run," but the SUV driver, whose name was withheld upon his request, later surrendered to the authorities.
Sarona said they will have to check footages from a closed-circuit television (CCTV) of a nearby establishment to determine what really happened.