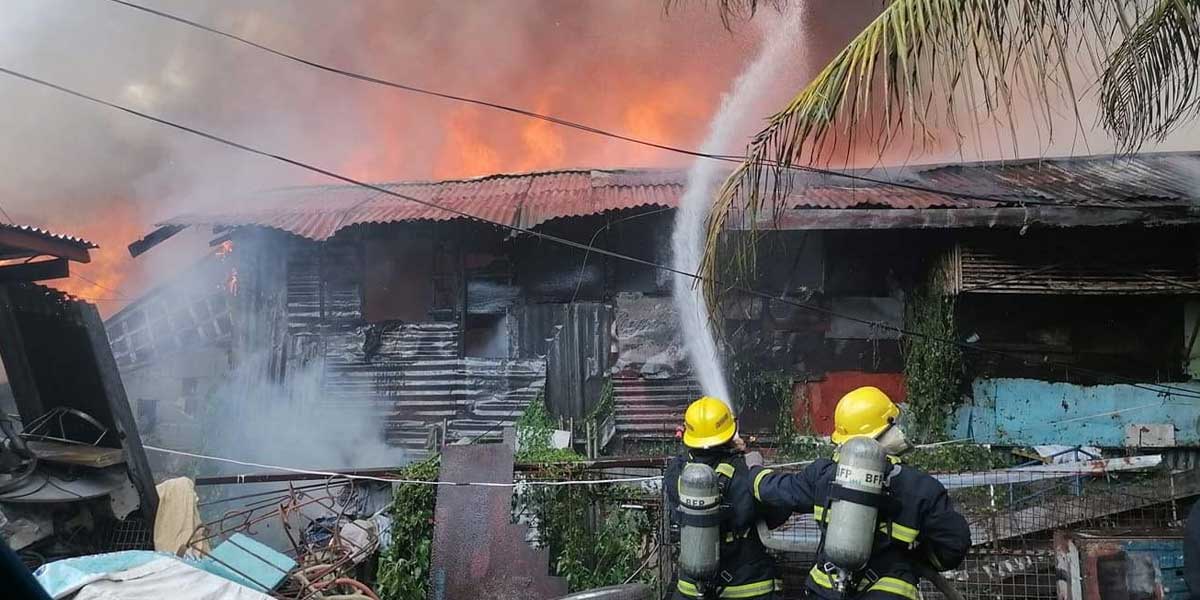 By Glazyl Y. Masculino
BACOLOD City – An elderly man was wounded while two women felt ill after fire gutted 11 houses at Purok Amor, Lopez Jaena Street, Barangay Villamonte here yesterday.
The victims were identified as Armando Dellia, 72, Sharon Aguilar, 56, and Judith Ramos, 47, caretaker of the house where the fire started.
Dellia suffered a laceration on his left foot, while Ramos and Aguilar suffered chest pain and body weakness, and difficulty of breathing, respectively.
Chief Inspector Rodel Legaspi, head of the Bureau of Fire Protection (BFP)-Bacolod, said the fire broke out from the ceiling on the second floor of a two-storey house owned by Edwin Dela Cruz around 10:55 a.m.
The blaze then immediately spread to neighboring houses made of light materials, Legaspi said.
Legaspi said that firefighters had difficulty entering the fire scene because of the narrow terrain.
The fire started from the middle, wherein houses were situated side by side, he added.
Legaspi said the fire was electrical in nature.
"Daan na abi ang balay," he added.
The BFP reported that the fire gobbled an estimated P900,000 worth of properties.
"Fire out" was declared around 11:52 a.m.
Later that day, another fire occurred damaging another two-storey house along 3rd street in Barangay 6 here past 3 p.m.
Legaspi said the fire damaged an estimated P195,000 worth of properties. No injuries were reported.