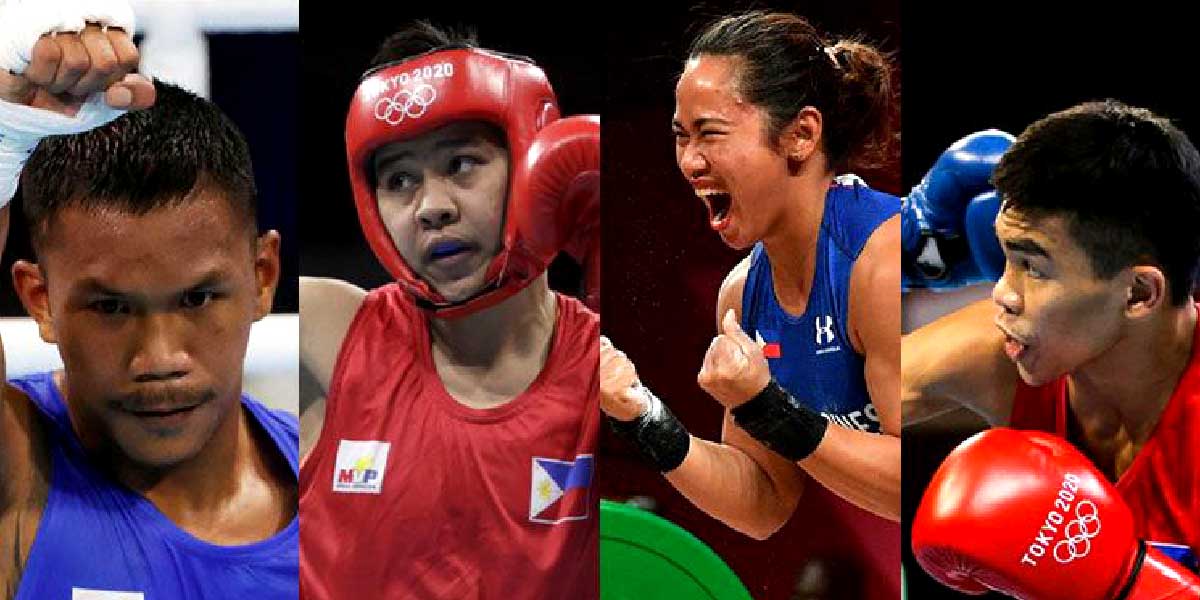 By Leobert Julian A. de la Peña
After hauling one gold, two silvers, and one bronze medal, team Philippines just became the best performing Southeast Asian country during the recently concluded Tokyo Olympics.
Philippines edged Indonesia that collected more medals with five: one gold medal, one silver, and three bronze and Thailand with one gold and one bronze.
Despite Indonesia having more medals than Philippines, the scoring system is still based on the level of the medal won by the country.
Philippines and Indonesia both got one gold medal apiece but had a gap in the silver medal finish where PH had two compared to the latter's one.
Hidilyn Diaz in the women's weightlifting was able to deliver the gold, boxers Carlo Paalam and Nesthy Petecio for the silver medals, while boxer Eumir Marcial settled for bronze.
Aside from the new achievement the country earned in their Olympic history, this is also the best outing PH had in the quadrennial sporting event.
The country just topped its personal best of three Olympic medals since the 1932 Los Angeles edition where they finished with three bronze medals in high jump, boxing, and swimming.
The Philippines' four-medal finish placed the country on the 50th spot during the final ranking tally in Tokyo out of the 86 participating nations.
In line with the country's recent success in the individual sports category of the Olympics, the chef de mission of the Philippines, Ilonggo Mariano "Nonong" Araneta Jr., had this message:
"Sa subong, may ara naman na budget for the sports academy. Tutukan dapat nila ang mga individual sports. Mas dako pa gd ang chansa nga mas nami pa gd ang future naton sa Olympics," said Araneta Jr. in an interview with Daily Guardian on Air.