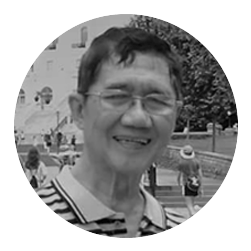 By Herbert Vego
TOMORROW marks the 160th birth anniversary of our late national hero Dr. Jose Rizal, who was born on June 19, 1861 in Calamba, Laguna. History books hail him not just as the national hero but also as "the pride of the Malay race," reminding us that our forebears had descended largely from Malaysian, Indonesian and Bornean immigrants.
The tag seems anachronistic because, by the time Rizal was born, we had largely shed off most of our similarities with them – except our color and physique.
It's only in Mindanao – with the prevailing Islam religion in some provinces – that our Malayan identification still prevails
Spain could have colonized us beyond the 333 years that she did. The shift from Spanish to American domination of the Philippines could not have transpired had Spain ruled justly.
Rizal, who belonged to the last generation of Spanish-governed Filipinos, had rejected the invitation of Andres Bonifacio to support him in launching an armed rebellion against the Spanish administration. He remained unique in his single-minded commitment to his people's liberation through peaceful means.
Rizal believed that a sudden withdrawal of colonists could precipitate political instability reminiscent of what had transpired in Mexico.
Originally inhabited by the Mayas (an agricultural people), Mexico was already the site of an Aztec civilization boasting of giant stone pyramids when Spanish conquistador Hernando Cortes invaded it in 1519 to kick off three centuries of Spanish rule. By the time the natives declared independence in 1823, they had lost the ability for self-governance.
It was because of his derogatory opinions against the Roman Catholic faith as reflected in his novels El Filibusterismo and Noli Me Tangere that the panicked Spanish regime decided to end his life.
But it was his premature death at age 35 that the Filipinos' discontent with the ruling governors-general and the friars drove them to collaborate with the Americans.
Rizal's significance for us today, however, remains open-ended. Readers of his works are now prone to extract multiple ambiguous meanings. A protagonist in El Filibusterismo posited the rationale of his quest for life's meaning: "A life not consecrated to a great ideal is a useless one. Redemption presumes virtue; virtue presumes sacrifice; sacrifice presumes love."
The logic of those words led to Rizal's arrest, trial, and execution. His sacrificial death by musketry identified him as a victim of colonialism.
In Rizal's letter to Mariano Ponce, he considered all the persecutions, cruelties and abuses as necessary for Filipinos to prove their fortitude and valor, so that "in spite of everything and everybody, they will be worthy of liberty. In every struggle, there must be victims, and it is the greatest of battles which are the most sanguinary. What is imprisonment? What is death? An illness sends us to bed at times and takes our life. The question is whether this infirmity and this death will afterward be useless for those who survive."
Rizal opposed egotism. His motivation in writing El Filibusterismo and Noli Me Tangere was not meant to exalt himself but to rub on fellow Filipinos the fidelity to principles and national ideals above self-serving welfare.
In a letter to Marcelo del Pilar, Rizal exhorted his comrades to exercise restraint even while encouraging militant solidarity: "God and Destiny are on our side because we have justice and right and because we struggle not for ourselves but for the sacred love we hold for our country and for our fellow countrymen."
Under American rule in 1901, the Philippine government bought most friar lands for the then princely sum of P14,474,000.00.
Well, the colonial regimes have long gone, giving way to Filipino leadership. Unfortunately, the evils that Rizal fought against have not gone away.
If history had not unfolded the way it did, what path could we have trodden? There are indeed "what ifs" to be pondered.
Could we have retained our Malayan identity? Could we have preserved our rain forests and wildlife that still distinguish Borneo from other countries today? The Banawe Rice Terraces, for many years known as one of the Seven Wonders of the World, had served as a testament to our bayanihan or cooperative nature.
What if the United States subjugated us to become its 51st state? Could the Philippines have been run like heaven?
In 1931, US President Herbert Hoover announced that most Filipinos in the Philippines would prefer representation in the US Congress first as a prerequisite to eventual independence.
Shortly before becoming President of the Philippine Commonwealth, however, an unbowed Manuel Luis Molina Quezon declared, "I prefer a government run like hell by the Filipinos to a government run like heaven by the Americans."
Franklin Delano Roosevelt (US President in 1933 to 1945), sensing his passion for leadership, eventually agreed with Quezon.
If Quezon were one of us today, beleaguered by rampant graft and corruption in the Philippine government, might he have changed his mind?
—0—
EXPRESSING OPINION IS NO FAKE NEWS
IN a Facebook post yesterday, MORE Power denied its association with an alleged wrong information tagged as "fake news" by the Department of Health.
In a supposed "fact check," the DOH had alluded to the online talk show "Mug Session," where Dr. Dolores Octaviano questioned its "experimental" anti-Covid vaccination using us human beings as "guinea pigs".
Octaviano believes that a strong "immune system" is our natural mechanism to fight Covid, and that an experimental vaccine could do more harm than good. In fact, the DOH has admitted that it would not prevent the vaccinated from being infected; it would only minimize infection.
The power utility's logo is shown on the program's backdrop.
Why blame MORE Power for being one of the sponsors?
In reaction, MORE Power posted:
"The inclusion of our logo on the program's backdrop does not necessarily imply our endorsement of the views expressed by them.
"Plain and simple, MORE Power is just one of the sponsors and therefore has no control over the nature and content of the said program.
"As we face this pandemic, MORE Power has been very helpful to those seeking our support including public information programs hosted by the local media to aid them to get through this current crisis."
It is unfortunate that DOH is not tolerant of views opposed to the government's. Freedom of speech is enshrined in the Constitution. Article III Section 4 of the 1987 Constitution specifies. "No law shall be passed abridging the freedom of speech, of expression, or of the press."
—0—
PEEPING THROUGH ANTIQUE POLITICS
OUR friend and political analyst Jose Escartin believes that lawyer Cornelio "Kune" Aldon may yet emerge as the strongest candidate against re-electionist Antique Governor Rhodora "Dodod" Cadiao in election 2022.
Joe thinks that if Senators Panfilo Lacson and Tito Sotto run for president and vice-president, Aldon would be their gubernatorial candidate in Antique because they belong to the same political party, NPC.
Aldon is no political tyro. Though there was a time when he ran for congressman but lost, this time he could win against the still unknown brother of Congresswoman Loren Legarda who would likely try returning to the Senate.
"Although the political situation is still fluid,"  Joe told me, "it could be predictable in August or September."
If it's true that Kune is a critic of the Duterte administration, he would even wax stronger if he runs under the opposition 1sambayan banner.
Escartin also raised the possibility of NPC coalescing with 1Sambayanan.
"A one-on-one scenario between a Duterte-anointed and an opposition bet," he opined, "would benefit the latter."
On the national front, Joe expressed his political sense that there would be at least three presidential bets, including Sen. Manny Pacquiao, who has already established his campaign machinery at the grassroots level. He can bolt out of PDP-Laban in order to push for his presidential ambition.