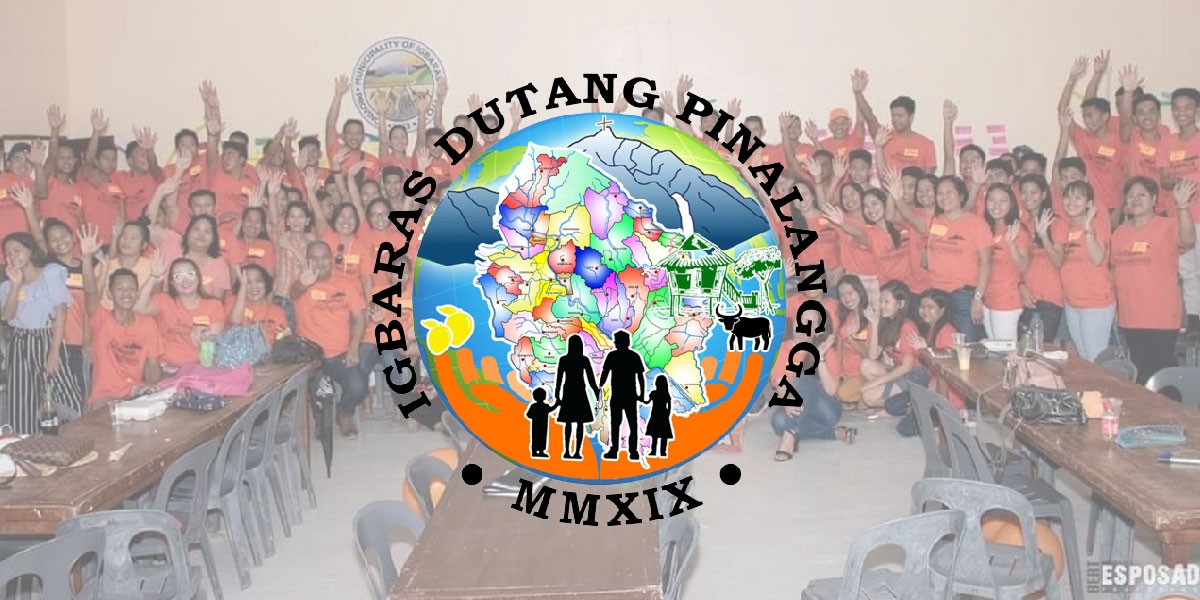 "Igbaras is our canvas, and IDP is our masterpiece.
We look at tomorrow and see unlimited frontiers waiting to be explored. Our most stunning waterfall is not yet discovered, the last of our hidden caves not yet revealed.
Our most captivating stories are still unpublished, our greatest invention waiting to be conceived.
We are yet to unleash the collective potential of our creative geniusestogether withour steadfast convictions.
The Igbarasnon Epic, the Igbarasnon Adventure has only just begun.
IDP is the epitome of the coming of the Age of theIgbarasnon.
Ang Igbaras ang amon trapal kag and IDP ang amon obra-maestra. Kon maglantaw kami sa paarabuton,amon makita ang walay latid nga dulunan nga nagahulat duawon. Ang amon pinakamasanag nga mga pagtukib wara panatabo.  Nagapadayon kami sa amon labing dungganon nga pagpanglakaton.
Ang tyempo kang Igbarasnon, ang maragtas kang Igbaras, ang pagpasimpalad kang Igbarasnon nagaumpisa palang.
Ang IDP ang kaundan kang amon nga kasaysayan kag ang damgo kang Igbarasnon."
IDP, or Igbaras, Dutang Pinalangga, started out as a dream by one Igbarasnon from Los Angeles, California on March 20, 2019 to unite Igbarasnons from all over the world.
Currently IDP has over 9,000 members, its scope as far as the internet can reach.
And it's growing.
IDP bridges Igbaras nonprofessionals from local entities such as teachers, LGUworkers, NGOsandthose working abroad by planning and materializing concerted efforts towards IDP programs and projects which benefit the local needy and poverty-stricken population.
IDP, through its generous members, serves as a Foundation offering financial assistance to indigent Igbarasnons, especially those who are sick and needing help with hospitalization costs.It provides a mechanism for philanthropists to share their blessings (sometimes anonymously) to their less fortunate kasimanwa.
The IDP Scholarship Program is yet another instrument for its generous members to help poor and deserving students of Igbaras achieve their dreams through completing their education.
IDP, through "IDPagpalangga" gives joy to the elderlywho either live alone, or lacking family support.
IDP Covid Relief Operation during this pandemiccontinues to give hope to those in need, handicapped or with disability and special needs.
Its Igbaras Strong Campaign became the rallying cry for hope and information on how to stop the spread of the COVID virus.
One prominent Nurse Practitioner from the United States generously donated countless hours of her time making informative videos on how to combat the COVID virus.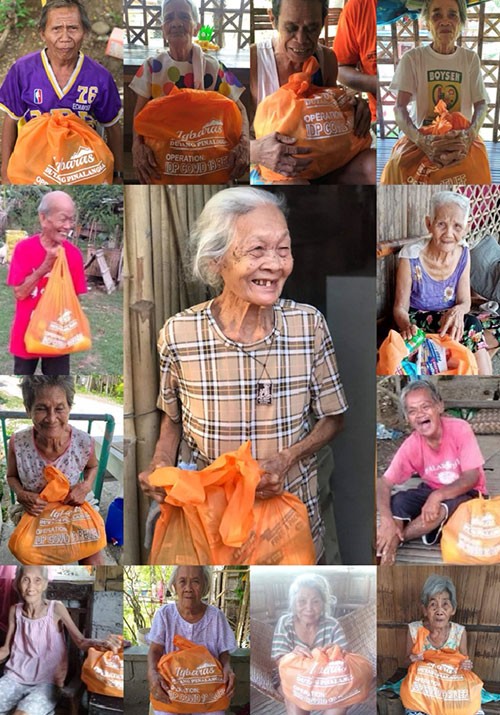 IDP is a source of Igbaras-related news, information, and issues.It's opento,and promotes individual self-expression and critical thinkingwith consideration to the rights of the membership as a whole.
IDP showcases the Igbaras National High School publication Nadsadjan Ripples, giving upcoming journalists a chance to display their talents. We call it Igbaras 5029®
IDP is a treasure trove of information about its past–its traditions, its native dialect (kinaray-a), and Igbarasnon nostalgia. Its membership ranges from teens to those in their eighties.It's a place where Igbarasnons learn from each other, be it by sharing of time-honored Igbarasnon recipes of dishes we long for, popular and long-forgotten folklore, or antiquated karay-a words and phrases.
IDP is a virtual Home of Igbarasnons living abroad. It is a place for long-lost relatives and long-lost friends to find each other and reconnect.It promotes friendship and camaraderie, and cures homesickness. It is a place for discovering new friends, learning from each other, and for spiritual nourishment.
As we celebrate our second year IDPiansary, IDP is resolved to face our problems.
Our most exciting journeys still await. Our biggest victories are still to come. We have not yet begun to dream. We must choose whether we are defined by our differences — or whether we dare to transcend them. We must choose whether we will squander our inheritance — or whether we will proudly declare that we are Igbarasnons. We do the incredible. We defy the impossible. We conquer the unknown. This is the time to re-ignite the Igbarasnon imagination. This is the time to search for the tallest summit and set our sights on the brightest star.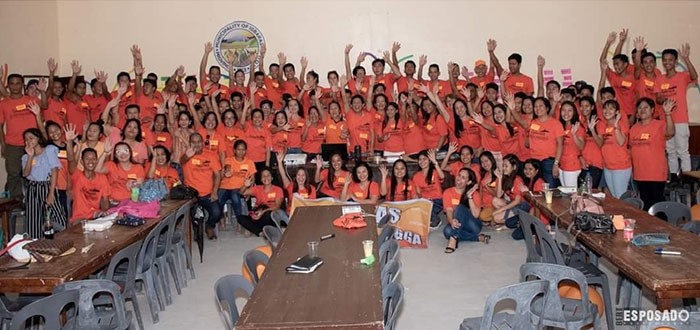 IDP Milestones and Accomplishments in its two-year history:
August 18, 2019
Agape, first Gathering of IDPians ever in Igbaras!
Election of IDP officers
November 30, 2019
Box of Joy, An IDPGift-giving and Feeding Program
Recipients:  Selected Igbaras Central Elementary School pupils
May 20, 2020
IDP COVID RELIEF
Distribution of relief goods, face masks, alcohol, snacks, Rosary & Prayer guide
Recipients:  Needy individuals from the municipality, check points personnel, frontliners, garbage collectors
September 19, 2020
IDP COVID RELIEF 2 – "Bulig sa may Sablag"
Distribution of relief goods, face masks, snacks
Recipients:  Persons with Disabilities in the Municipality
December 5, 2020
Box of Joy 2, Another IDP Gift-giving and Feeding Program
Distribution of goods and school supplies, Christmas Party, parlor games
Recipients: Selected Alameda National High School students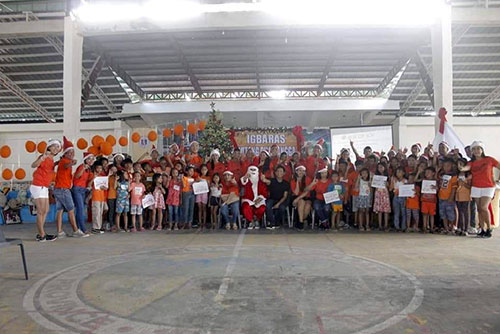 Mga Programa kang IDP
DAMGO Experience Foundation (IDP Teen Ambassadors)
Pag ulikid sa mga kamal-aman
IDP Charity
IDP youth formation and peer counselling
IDP Operation bulig sa mga naga-kinahanglan
Covid Relief Operation
Box of Joy
Games and contests, with prizes including groceries, cash and mobile phone loadsforstudents needing internet access for their online and modular classes
IDP Scholarship Program for poor and deserving students of Igbaras
Talent Exposure and Personality Development For the Youth through the upcoming Search for Mr. and Miss IDP
Promotion of Tourism in Igbaras in partnership with talented homegrown photographers and trek guides.
Creation of Tiangge ka IDP where Igbarasnon businesses and products can be advertised
Igbarasnon Family Album, highlighting the challenges, struggles, and triumph of Igbarasnons who ventured outside their hometown,inspiring others to follow their dreams
14.Featuresfamous and prominent Igbarasnons in the fields of arts, fashion and culture, photography, literature among others
Spiritual formation through daily virtual Rosary and Bible sharing.
Assistance to fire victims, dialysis patients, the anti-dengue campaign, suicide victims, blood drives, eco projects, gardening and talent contests, hospitalization, burial expenses, business promotion and much more
The creation of the IDP website: www.Igbaras.org.