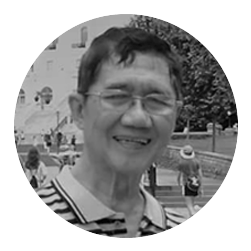 By Herbert Vego
THIS writer has read inspirational tales about trail-blazing entrepreneurs. Among my favorites are those of the innovators of a soft drink brand and a hamburger franchise.
Do you know how the bottled soft drink came into being?
It started in August 1888 when an American druggist, Asa Chandler, saw a mini fountain spewing carbonated drink. He bought the rights to this soft drink and called it Coca-Cola. By the turn of the century, almost every store in Atlanta, Georgia had a counter with Coke fountain from where a customer could sit down and sip the drink for five cents.
The product was so "addictive" that he sought the help of a friend on how to expand his operation without the customers having to come to a fountain to sip. He was sure that, given wider exposure, the product would boom.
One day, this friend excitedly burst into his office. He would tell Chandler how to do it, provided the latter would "buy" his idea for a hefty fee.
At first hesitant, Chandler eventually wrote his friend a check on the assurance that the formula would make him a millionaire. The friend whispered two words: "Bottle it."
From then on, consumers no longer have to drink soft drinks from a fountain. They are now all over the world in bottles, and later in cans, too. Everybody can now bring home bottles and cans to open whenever they thirst.
What Chandler paid his friend for was the wisdom of leverage or use of techniques to perform difficult tasks in less time and effort. He learned the wisdom to leverage time, effort and location by bottling his product, thus maximizing productivity.
From that humble beginning, Coca-Cola has become one of the top money-making corporations worldwide.
Much later, in the 1950s, an appliance salesman named Ray Kroc frequently ate at a hamburger restaurant called McDonald's in San Bernardino, California There were times when he and other customers had to wait long to replace those who had come ahead. If he could own the restaurant, he thought, he could retire from selling milk shakers. Having saved enough money, he offered the owners – brothers Maurice and Richard McDonald — an amount hard to refuse. And having bought the restaurant in 1961, he accumulated more money and eventually built branches.
There came a time when Ray could no longer find time to handle the expanding business. By then, franchising – or selling to others the authority to replicate a business — had been introduced. Kroc thought of franchising McDonald's. But he did not content himself with collecting payment from franchisees. He imposed strict "quality control" among interested franchisees.
To this day, any businessman interested in buying a McDonald's franchise has to train, or send a representative, to any of its training centers in the United States. Nobody is allowed to depart from the standard menu without authority from the corporation.
It is to Ray Kroc that other franchised fast-food chains owe a favor. They make millions of dollars just by selling to others the right to copycat their fast-selling products.
-oOo-
LINEMEN RISK LIVES FOR US
MORE Power marked a special day last November 13 by holding an entertainment show celebrating National Lineman's Day. For the linemen of this sole power-distribution utility in Iloilo City, it was a fun-filled day at Freedom Grandstand, a break from back-breaking work.
Nine teams of linemen performed in a dance competition.  Three of them bagged prizes, namely: 13B Group, champion; Team Baskog, 1st runner up; and JRD Warriors, 2nd runner-up.
It was only proper and fitting that MORE Power president Roel Z. Castro made the special day memorable for the company's linemen who work on electrically energized power lines at great heights, even in incredible weather extremes, day or night, as they string, splice or sag wires, route or re-route power lines, install or remove transformers, carry poles, dig holes, or erect steel towers.
They are in danger of serious and potentially fatal injuries like electrocution, fall from elevation, injury from falling objects, as well as non-fatal injuries like electrical shocks, burns, sprains and strains, over-exertion and cuts.
Fortunately, all MORE linemen have undergone trainings in safety measures. Most of them had worked long years for other power companies before entering their present employment. They are all provided with modern safety equipment.