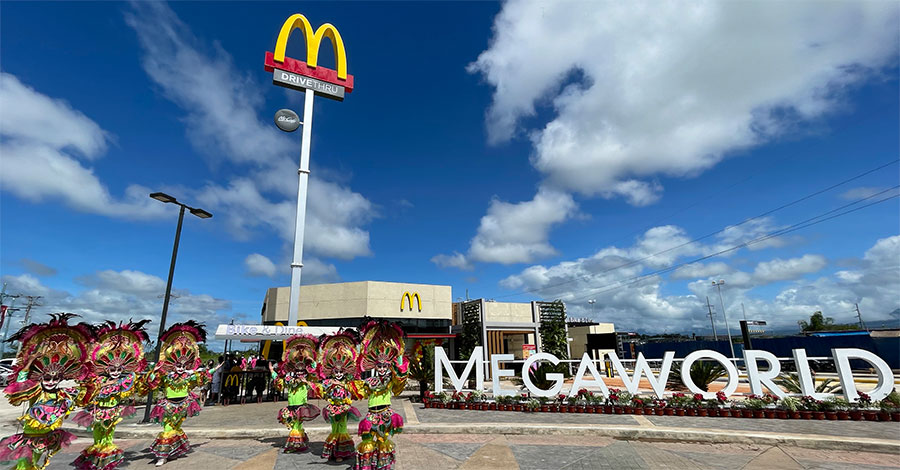 Cyclists cruising through the scenic New Bacolod-Silay Airport Access Road now have something new and exciting to look forward to on their rides: having refreshments, pastries, or even a filling meal in the largest Bike & Dine facility in the Philippines, only at McDonald's Forbes Hill.
Opening its doors to the public today, McDonald's Forbes Hill is touted as the "Bike-Friendliest McDonald's" in Negros for its special outdoor dining facility that lets cyclists park their bikes and eat right where they are.
What's more, for those who want to make sure their bikes are in tiptop shape before they go, a Bike Repair Station is also available to be used to pump air into wheels and make basic repairs and maintenance.
This is just the tip of the proverbial iceberg, however—McDonald's Forbes Hill has an entire array of first-in-the-province features to excite every diner. Here are some of them: The first full-service McCafé in Negros McDonald's Forbes Hill is not just for cyclists— it's for fans of coffee and pastries, too, as it aims to satisfy every Negrense's sweet tooth through the province's very first full- service McCafé.
Diners can now cap of their McDonald's meal with a slice of cake or a cookie, washed down with their drink of choice— from iced or hot coffee, latte, or cappuccino best enjoyed using exclusive McCafé mugs, to frappes and other non-caffeinated drinks such as juices.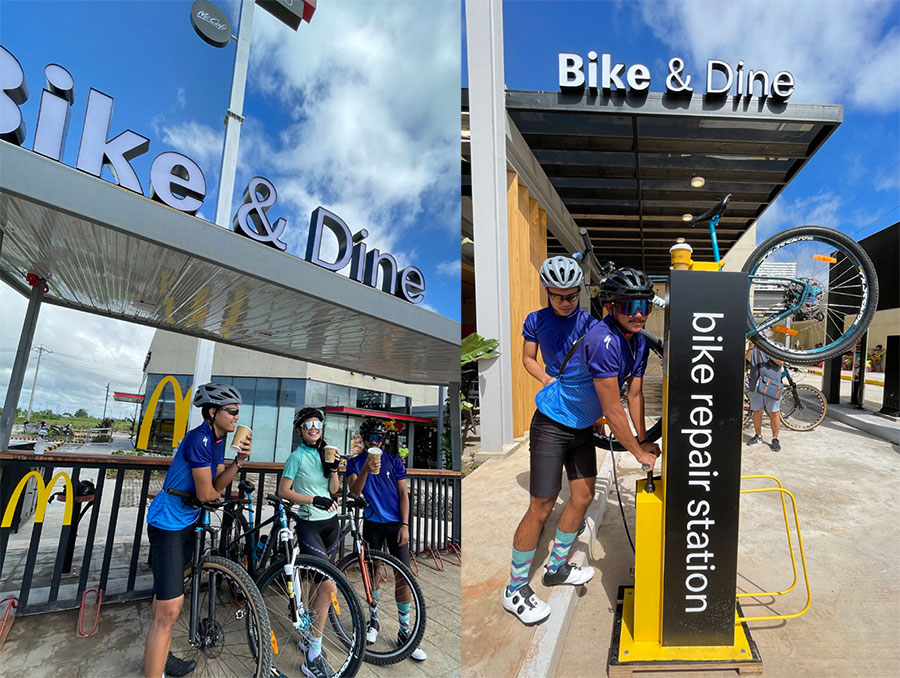 World-class McDonald's design scheme
Most people probably don't notice it, but McDonald's stores are actually designed following certain design palettes implemented globally.
In yet another first in Negros, the interiors and exteriors of McDonald's Forbes Hill were designed following the Ray Palette, the fast food giant's latest, global standard design scheme that puts emphasis on space and lighting.
Only select new stores adopt  this new design scheme in the country.
Complementing the store's design and its natural surroundings are vertical gardens and green walls dotting the exteriors of the restaurant.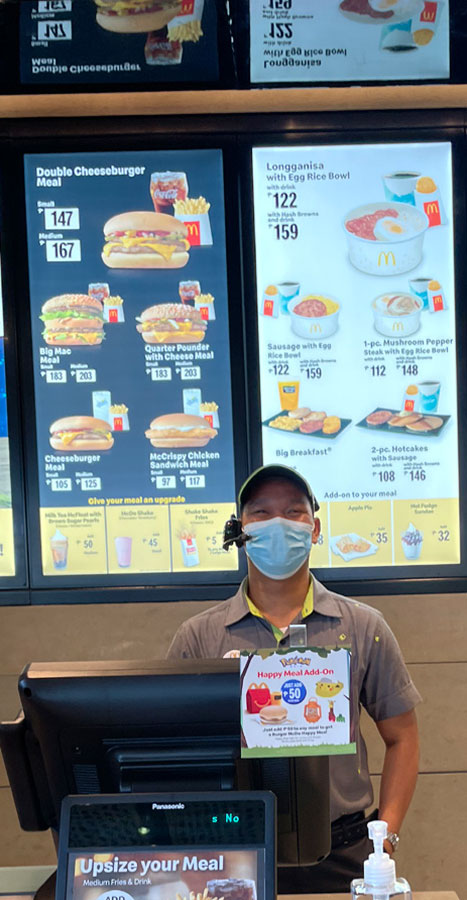 Modern NXTGEN features and facilities
Self-Ordering Kiosks are another unique feature of McDonald's Forbes Hill, which is also the first-ever NXTGEN store in Negros. Here, customers can order and pay for their food through cashless modes of payments like cards, GCash, and Paymaya.
Going further into the store, customers will also be able to see modernized menu boards, a dual-point counter system, and a USB charging station.
Outdoors, McDonald's Forbes Hill has an alfresco dining area. It's just a few steps away from a modern Drive-Thru facility, where, during extra busy times, crew members are ready to take orders from customers right from their vehicles using a Handheld Order- Taking (HHOT) device.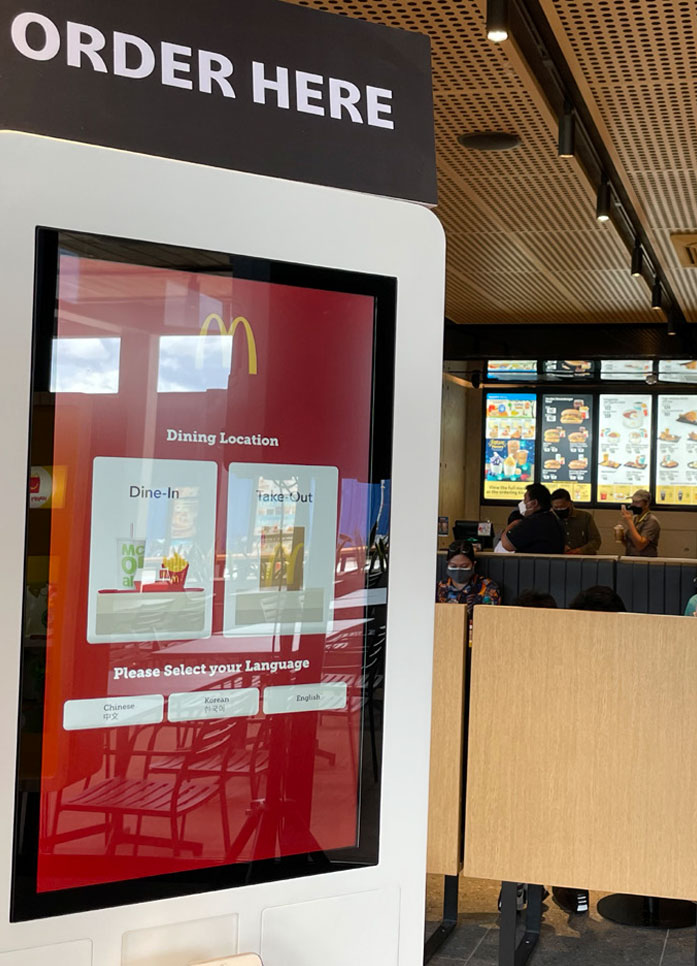 Excellent customer service
Finally, specially trained Guest Experience Leaders (GELs) ensure great dining experience in the store every time, as they are ready to assist customers who wish to hold parties, kids' events, and other activities in the store.
In light of the pandemic, McDonald's Forbes Hill complies with McDonald's M Safe program. This means that routine temperature checks are done at the store entrance and customers are required to wear facemasks. All employees are also 100% fully vaccinated, and Safety Officers will be on duty during store hours to ensure safety protocols are implemented. Only fully vaccinated individuals will be allowed to dine indoors, and the store will also observe 50% dining capacity, as per the guidelines implemented by the government's COVID-19 Inter-Agency Task Force (IATF).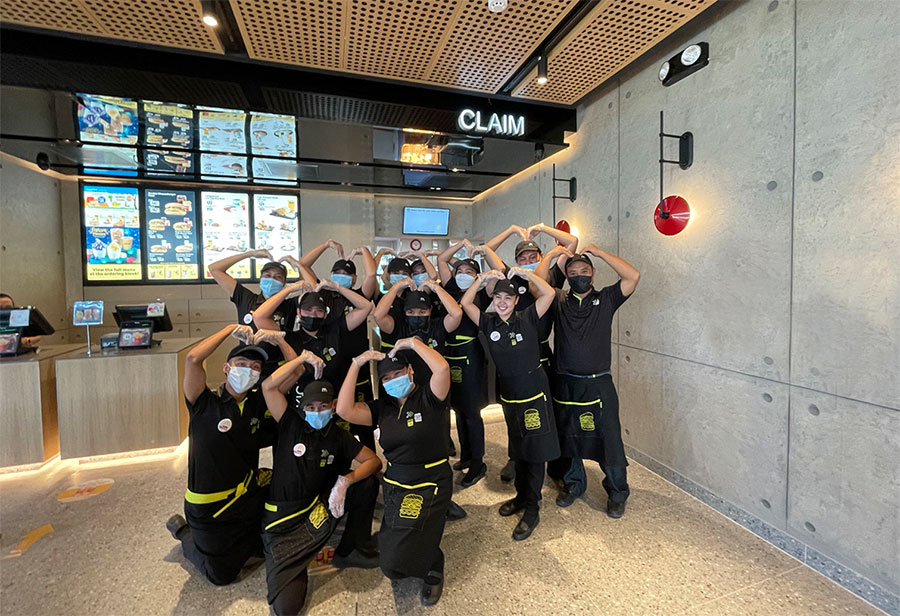 McDonald's Forbes Hill is located in front of the exclusive Forbes Hill residential village within Megaworld's 53-hectare Northill Gateway Township, and just beside the iconic Bacolod Welcome Marker. It is the 860th McDonald's store in the country and the 17th Megaworld-owned McDonald's outlet in the country.
For those who wish to bring their cars, there's an expansive parking area here that can accommodate more than 30 slots for vehicles.
Kita kits sa McDonald's Forbes Hill!