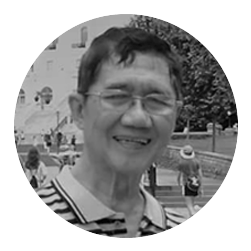 By Herbert Vego
TO run or not to run?
If there's anything the rabid supporters of Vice President Leni Robredo are afraid of, it's her not running – repeat, not running — for President in May 2022. They firmly believe that she is the only true and winnable opposition candidate who could bring back "sanity" to national governance because she has never figured in any whiff of graft and corruption.
That could be the same reason, ironically, why former congressman Rolando Andaya Jr.,  her fellow Bicolano, would support her only if she runs for governor of Camarines Sur instead. For whatever "millions" of reasons, he would support presidential daughter Sara Duterte-Carpio for President.
The last time we saw Robredo on TV, she was saying she was open to run for the presidency but not for senator. She added, "I can run for a local position, I can retire, I can just help the next administration if I don't run for president."
She had previously turned down Senator Panfilo "Ping" Lacson's "unification" plan elections because it involved the two of them filing their candidacies and then withdrawing to support the one with higher survey numbers.
Ano ba talaga, VP Leni?
If she decides to run, other opposition presidential wannabes – former Senator Sonny Trillanes, for instance – would step out in her favor. Otherwise, with two or more of them seeking the presidency, they would diminish their own chances against the one anointed by the present administration.
On the other hand, does Malacañang think we are so stupid as to believe they were serious in nominating Senator Bong Go as PDP-Laban's candidate for President, with Pres. Rodrigo Duterte as vice-presidential running mate?
But now with Sara reported to have changed her mind – "Ayoko na" – it could only be interpreted as a worn-out ruse. Remember, dad Digong himself had played atras-abante before belatedly deciding to run for President in 2016.
A Duterte-Duterte ticket into the homestretch could therefore not be discounted.
The "disloyalty" of Senator Manny Pacquiao to Duterte is not an act of remorse. He reminds us of the boy deprived of a lollipop. It springs not from his rage against graft and corruption over the anomalous P8.7-billion deal with Taiwan-based Pharmally. His change of heart was a knee-jerk reaction to his realization that Duterte would not endorse him for the presidency.
What about the presidential-vice presidential tandem of Senators Ping Lacson and Tito Sotto? Does it make sense that they are running as the alternative aimed at regaining public trust in government?
Will the duo succeed in luring the anti-Duterte citizenry to vote for them?
No because Lacson and Sotto are publicly known as the principal authors of the Duterte-inspired "Anti-Terrorism Act of 2020", which has been questioned before the Supreme Court for being unconstitutional, for allowing dissidents to be detained without a judicial warrant of arrest for 14 days and can be extended by 10 more days; and placed under surveillance for 60 days to 90 days.
As to whether Manila Mayor is also bent on running for President, he has to think a thousand times. Projecting himself as a Duterte critic now would sound "opportunistic". He had served Duterte as undersecretary of the Department of Social Welfare and Development (DSWD) in 2018. "Excellent" would be his rating if he runs for re-election as mayor of Manila instead.
As chair of the Senate blue ribbon committee that is reaping enormous media mileage for currently probing the Pharmally scandal, Sen. Richard Gordon is surely cultivating his chances of also running for President. But since it's only now with Duterte on the way out that he is mustering the "courage" to cry out loud, his motive remains under a cloud of doubt.
And so, therefore, will Leni Robredo finally heed the earnest plea of 1Sambayan to run as the sole opposition candidate for President?