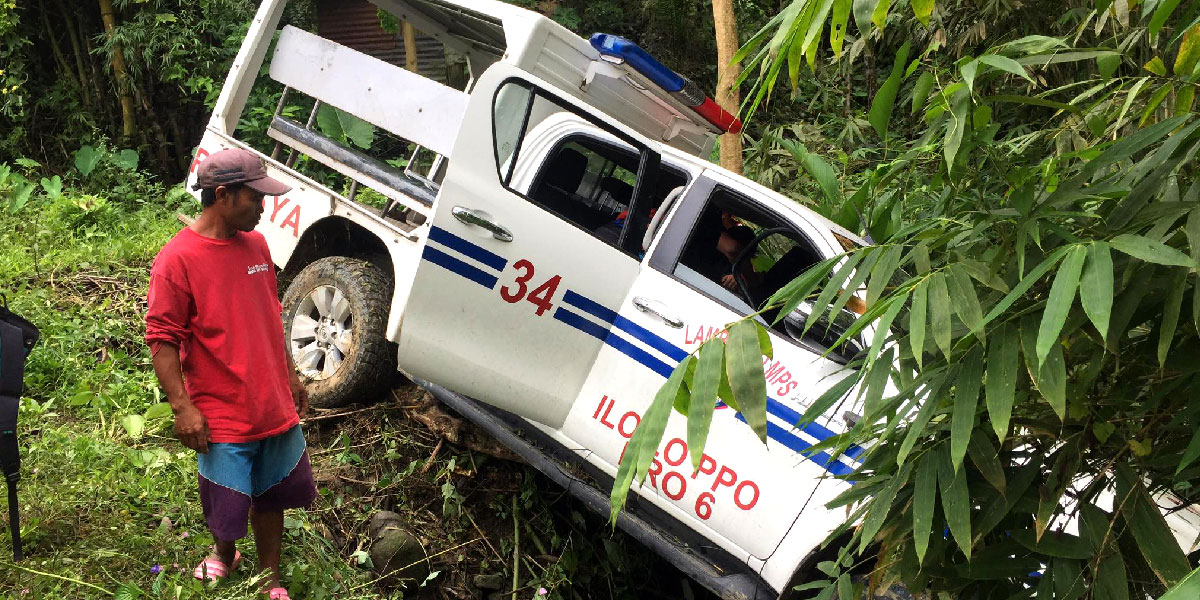 By Jennifer P. Rendon
In a scale of 1 to 10, how desperate could you get?
The Philippine Army's 301st Infantry Brigade slammed the New People's Army's (NPA) continued defiance of the International Humanitarian Law for allegedly resorting to its old practice of using anti-personnel landmines or explosives.
A police officer was wounded when suspected NPA rebels planted a landmine at Barangay Pughanan in Lambunao, Iloilo.
It was not the first incident where NPAs utilized a landmine against government troops.
Last March 3, they also planted a landmine at Barangay Panuran, Janiuay, Iloilo. The incident happened as members of the PNP Regional Mobile Force Battalion 6 (RFMB-6) were conducting clearing operation and road security for the groundbreaking ceremony of the Agro Forestry Support Facility sub project of the Department of Environment and Natural Resources (DENR).
Brigadier General Marion Sison, 301st Brigade commander, said he does not see strength in sowing terror, just like what the NPAs are used to.
Instead, "it's a clear sign of desperation. They are so desperate that they had to resort in using anti-personnel landmine because they couldn't engage with the troops," Sison said.
Sison said that what the NPAs were doing is nothing short of a flimsy portrayal of strength.
"But the truth is they are nuisance to the community. The people are already fed up with their lies and deception," he said.
This year, the Iloilo Police Provincial Office (IPPO) recorded two NPA attacks targeting their troops.
The 301st IB recorded six incidents between their troops and the NPA.
Three incidents involved members of the 12th Infantry Battalion.  These happened February 9 at Barangay Pandan, Lambuano; and two separate incidents on March 11 at Barangay Panuran, Lambuano and Barangay Agcarope, Janiuay.
The other three engagements happened between 61st IB and the NPAs. These happened January 24 at Barangay Bucari, Leon; January 26 at Barangay Danao, Leon; and February 18 at Barangay Iglilico, San Joaquin.
"The statistics would reveal that the NPAs are targeting areas where the government is doing development efforts like construction of farm to market roads and giving out of livelihood assistance to upland residents," Sison said.
He added that by sowing terror in these areas, the NPAs are not hurting the government troops.
"They are hurting the people by instilling fear and hindering the development. And truth be told, that's their true color: anti-development and terror advocates," Sison said.
A bit of good news though, the 301st IB commander said they have been receiving surrender feelers from within the NPA ranks.
"After all, more NPA rebels have now seen that there was no cause or ideology in insurgency," Sison said.