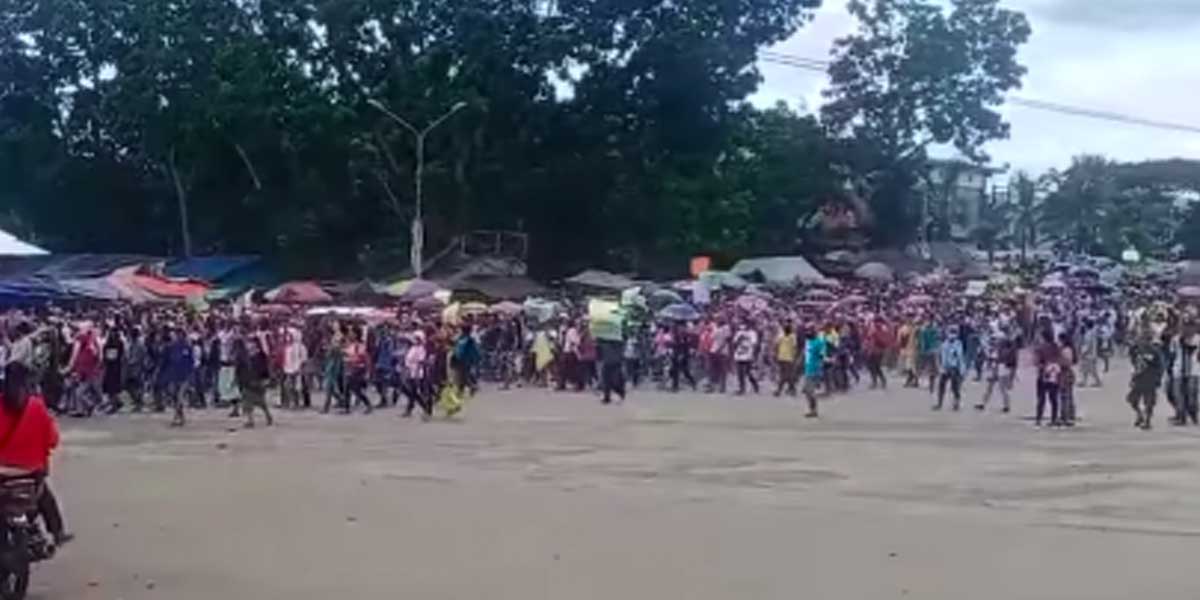 By Glazyl Y. Masculino
BACOLOD City – Thousands of supporters of a mayoralty candidate in Mabinay, Negros Oriental were dispersed by the police and military troopers following a protest on Tuesday.
Colonel Leonardo Peña, commander of Army's 302nd Infantry Brigade (IBde), said supporters of a mayoralty candidate chanted and marched towards the municipal office to protest against leading candidate – Ernesto "Jango" Uy.
"May mass formation sila, sumisigaw, in support doon sa kanilang kandidato," Peña said.
However, Peña said the protesters were pacified immediately and dispersed around 1 p.m., with no injuries or significant incident reported.
Peña said the protest lasted for about four hours, based on the report relayed to them.
Peña said the Commission on Elections (Comelec) has proclaimed Uy as the new mayor of the said town around 5 p.m.
Peña said there's no tension now in the town. "Back to normal na," he added.
Uy won the race with 24,876 votes. His opponents were Carlo Ruiz (14,817), Boyet Emperado (498), and Rosie Magbato (115)