With employee health and wellness a top priority, TELUS International Philippines (TIP), leading provider of digital customer experience (CX) and IT solutions, is in the midst of implementing its vaccination program for team members across its Philippine sites as it continues to offer access to its Care program for colleagues who have been affected by COVID-19.
"Our goal is to offer access to the vaccine to all our team members across all our sites in Metro Manila and Iloilo. Our vaccine supply is scheduled to arrive in multiple batches, with the first batch being used for our vaccination program which started this July, and the second batch expected to arrive in the Philippines this August. The plan is to inoculate all of our team members who registered for the vaccination program this year," said Mirei Magallona, TELUS International Philippines Country Vice President.
An internal vaccine education campaign was launched at TIP in January when the company announced it would have a vaccination program for all members of the TELUS International Philippines team. True to their caring culture, the company has made the inoculation process as hassle-free and convenient as possible for team members. Shuttles are provided from the TELUS International Philippines sites to the vaccination centers and back. The organization's own safety and health staff are also stationed in the vaccination centers to guide and assist team members as needed. Vaccination kits containing water, paracetamol, pens, and branded vaccination campaign items are also distributed in the vaccination centers to make the experience more comfortable and memorable. Team members have started sharing their happy first dose experiences with the hashtag #VaxxedandHappyHere.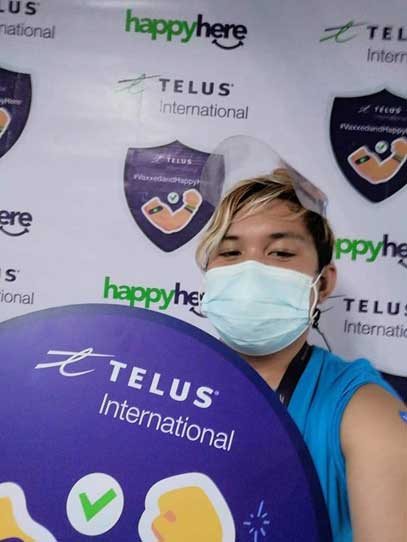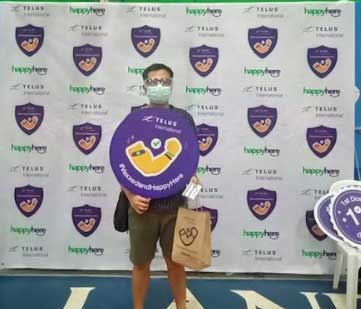 To ensure the health and safety of team members throughout the entire vaccination process, aftercare support is available to team members who opt into the vaccination program. Through the aftercare support program, team members receive unlimited primary care consultation on vaccine-related concerns for one year after receiving their first dose. These can be either through teleconsultations or physical consultations.
"I am very grateful for the opportunity to get vaccinated through the efforts of our company. It's heartwarming to know that TELUS International Philippines is looking after their team members' health and welfare. It feels like I have been given a dose of hope and a chance to do great things without the concern of getting infected," shared Justin Homer Yan, one of TELUS International Philippines' Customer Service Representatives.
Sydney Chua, a Team Leader from TELUS International Philippines, shared how her inoculation day went, "My overall vaccination experience from TELUS International was the best. They have provided us with exactly what we needed; the safe and free shuttles from the office to the vaccination center and back were convenient because travelling can be quite challenging, especially since many of us are coming from night shift. Upon arrival, security personnel from the company were there and they guided me on where I should go. During the registration, representatives from TELUS International provided us with freebies such as medicine, water, pens and treats. The entire vaccination process was very quick. They even set-up an area where we can take fun photos after our vaccination."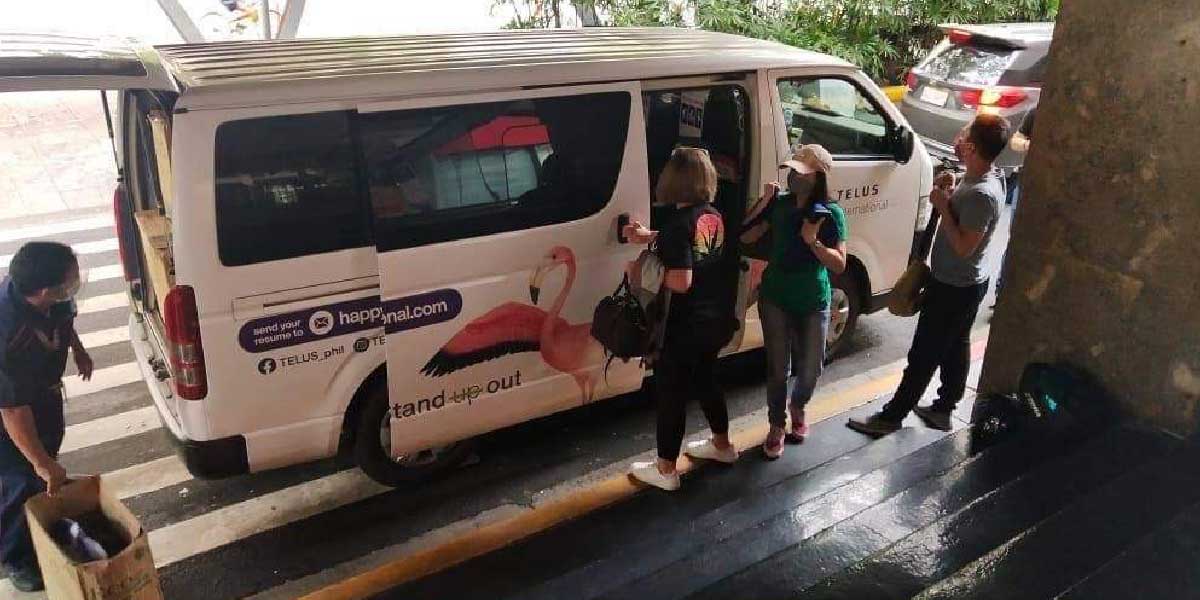 A support program that cares for affected employees
As a parallel initiative to the company's vaccination program, the TELUS International Philippines Care Program, first launched in 2020, provides team members who seek medical consultation, are in self-quarantine, or are recovering from COVID-19 with health and wellness guidance, resources, and a solid support structure.
"Our team's well-being and safety have always been our top priority. We developed our Care program to respond to the full range of COVID-19-related concerns – be they queries, help throughout their quarantine period, or support in managing the process from testing to recovery –  to support team members whether they are working from home or onsite. We also provide a full range of services that include contact tracing, case management, and recovery support. We have chosen to take this holistic approach to caring to make our team members feel that they are not alone, and to help manage the impact of COVID-19 in the lives of our team," said Rajiv M.Dhand, TELUS International's Regional Vice-President for APAC.
Headed by the TELUS International Philippines' Health, Wellness and Safety Committee, the Care program is supported by team members from different company units to provide different aspects of support. Team members in self-quarantine and those who have tested positive for the virus are guided through a day-by-day recovery process that ensures they are given the proper support at the right time. This process includes regular conversations with company doctors, nurses, leaders, and members of the HR team who are important to their journey to full recovery.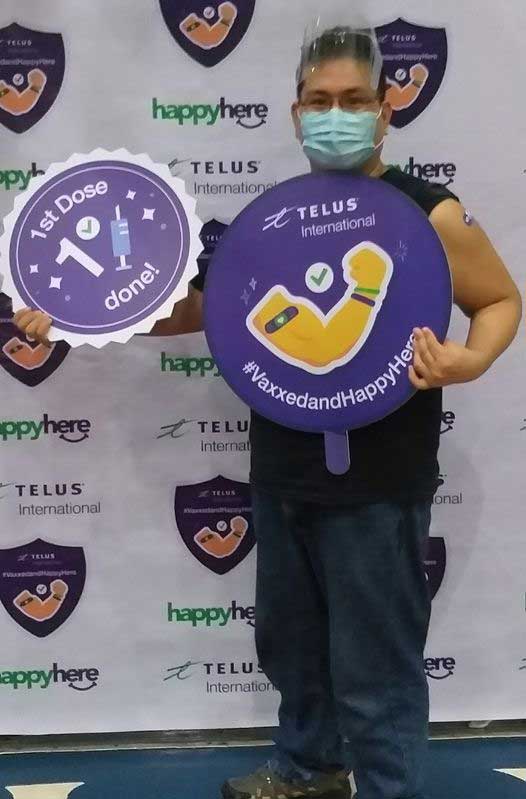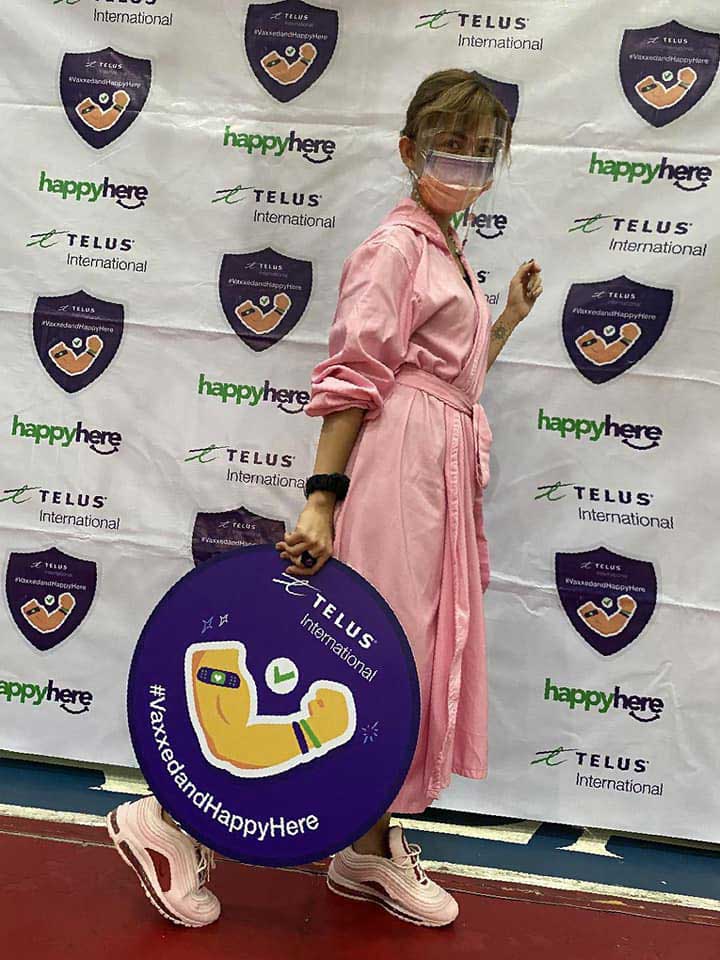 A toll-free Care Hotline manned by nurses and doctors is available to respond to consultations from team members on such things as TELUS International Philippines' Care program or the company's HMO coverage, information on COVID-19, inquiries on medical-related benefits, and the company's vaccination program details.
Another unique feature of the company's Care Hotline is the mental health wellness assistance that team members can receive upon calling. "With the majority of our team members working remotely and the unique stress factors that the pandemic brings, being able to provide real-time assistance to team members who may be experiencing mental, emotional, or psycho-social strain is something we definitely prioritized. Aside from the support and emotional first-aid that the leaders in our team have been trained to provide, we also wanted our team members to have immediate access to medical advice wherever they may be," shared Magallona.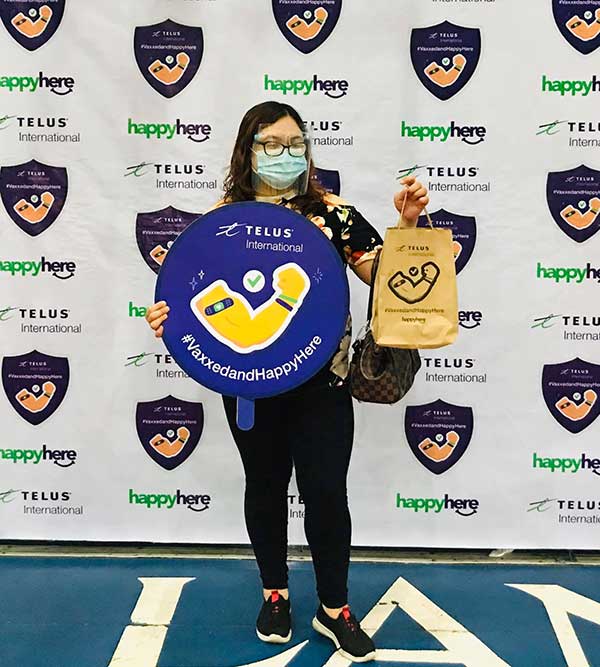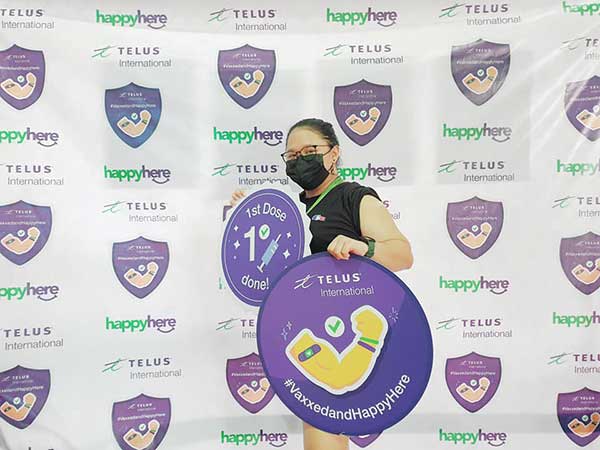 Team members in quarantine also receive a kit containing personal hygiene products, multivitamins, energy drinks, critical medical equipment like a digital thermometer and an oximeter, face masks and face shields, alcohol, betadine gargle, grocery items and juices, and company branded items so they can feel the support of the company throughout the recovery process. In addition, help is offered for errands that team members in self-quarantine may need. TELUS International Philippines also offers free PCR testing for team members who have been asked to self-quarantine for their peace of mind.
To celebrate their completion of the quarantine period, those who have gone through the process (even those who eventually tested negative) are rewarded with a family feast with their loved ones.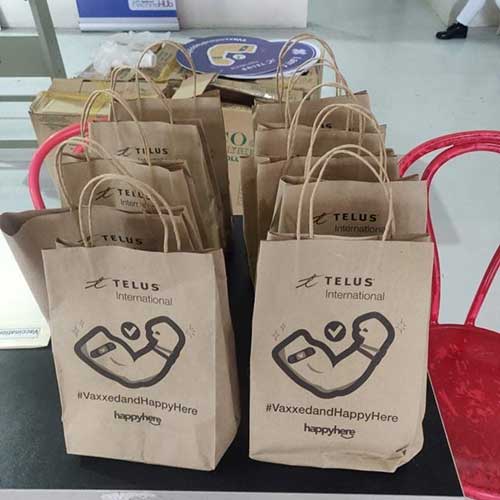 "We work closely with our respective partners to ensure that we are providing the best support – both mentally and financially – to our team members. We want them to feel that they are not alone in navigating the challenges of the pandemic. Our vaccination program is the next important step we've taken to extend our caring culture toward achieving herd immunity in the country," added Dhand.