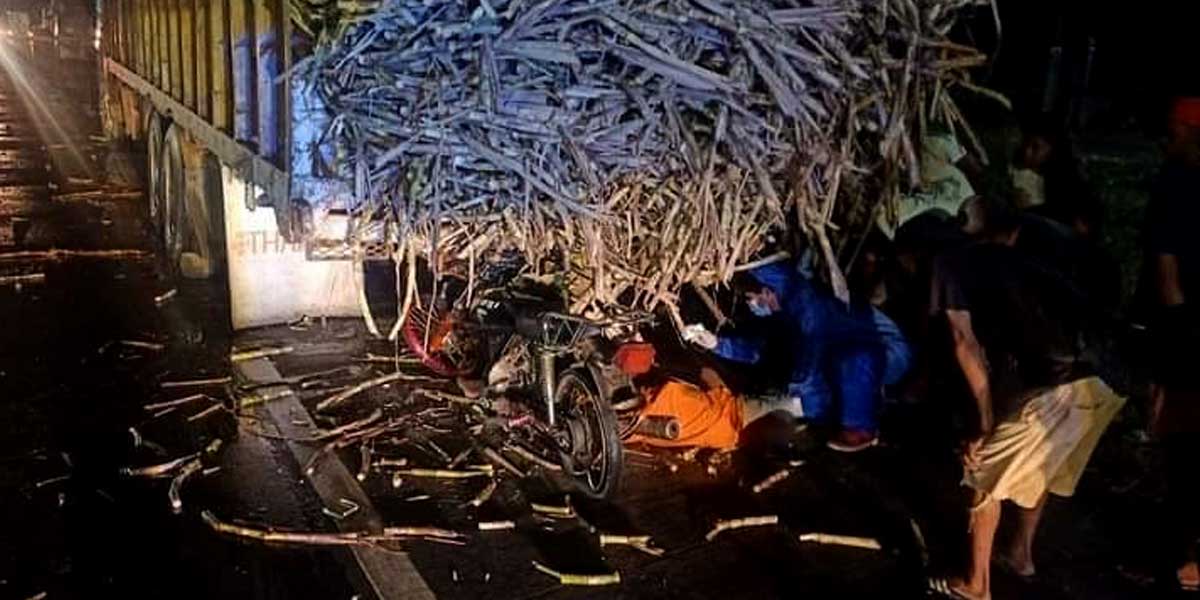 By Glazyl Y. Masculino
BACOLOD City – A 19-year-old boy died after his motorcycle collided with a truck loaded with sugarcane at Barangay Luna, Cadiz City, Negros Occidental last Wednesday.
Killed in the accident was Aljhon Braza, 18, of the said village.
Police Staff Master Sergeant Gerald Bacolado, traffic investigator of Cadiz City Police Station, said Braza crashed into the rear part of the truck that was parked on the roadside.
Bacolado said the truck had an early warning device and the area was well-lighted but they suspect that the victim was allegedly speeding based on the impact and damage to the motorcycle.
Braza died on the spot, according to Bacolado. He was not wearing a helmet, the traffic investigator added.
Bacolado said the 36-year-old truck driver was released from police custody yesterday after the lapse of the reglementary detention and a settlement with the victim's family.
Bacolado said the truck owner already extended assistance to the victim's family.
Meanwhile, a seven-year-old boy also died after his father's driven motorcycle figured in an accident in Barangay Rizal, Sagay City last Monday.