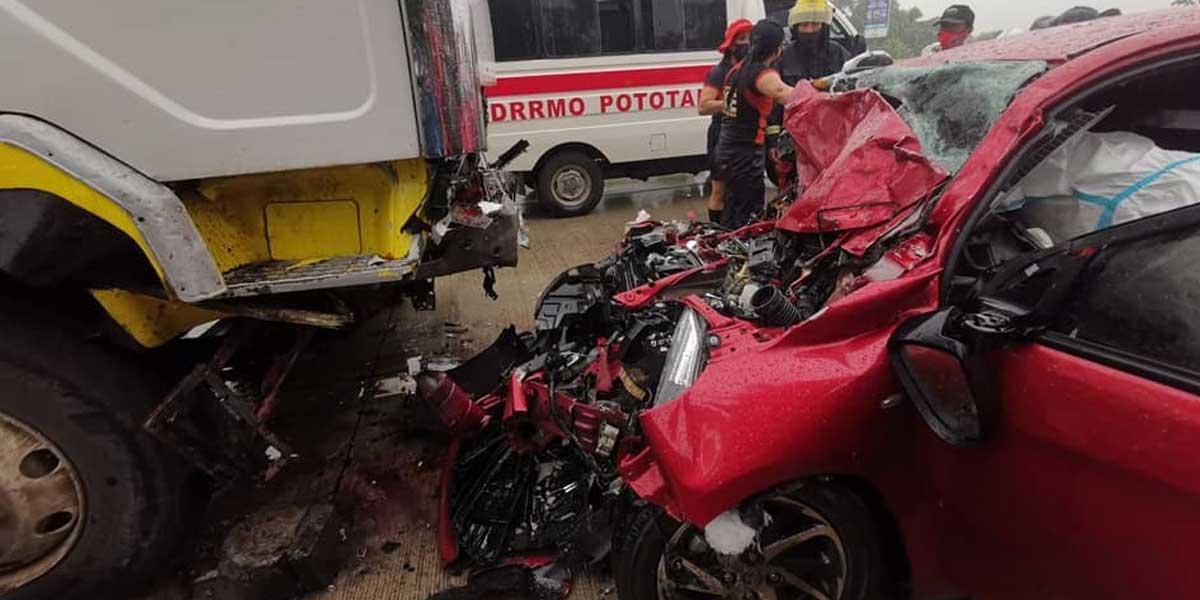 By Jennifer P. Rendon
A teenage boy died after his car collided with a delivery truck morning of April 11, 2022 in Pototan, Iloilo.
Police identified the victim as 19-year-old Andrian Jay Solania, who reportedly died on the scene.
He was one of the passengers of a Toyota Vios sedan that collided with a delivery truck around 7 a.m. Monday at Barangay Cahaguikican, Pototan.
The incident also injured Dan Justin Pastolero, 24, of Barangay Talibong Pequeño, Mina, Iloilo; and Joemarie Sumbo and Joseph Garcera, both 31 years old and residents of Barangay Lumbo, Pototan.
Pastolero, the car driver, suffered head and body injuries but was conscious.
Police reported that Sumbo and Garcera were unconscious following the incident due to body and head wounds. They were rushed to Iloilo Provincial Hospital for treatment.
The group of four came from Iloilo City and were on their way to Barangay Lumbo when the incident happened.
Pastolero allegedly overtook another vehicle and encroached the opposite lane then crashed with the truck driven by Rey de Pedro, 40, of Barangay Lalab, Batan, Aklan.
De Pedro was with his two companions when the road incident happened.
The truck, which was loaded with bottles, came from Kalibo, Aklan and was on its way to Iloilo City.
De Pedro is in police custody for further investigation.