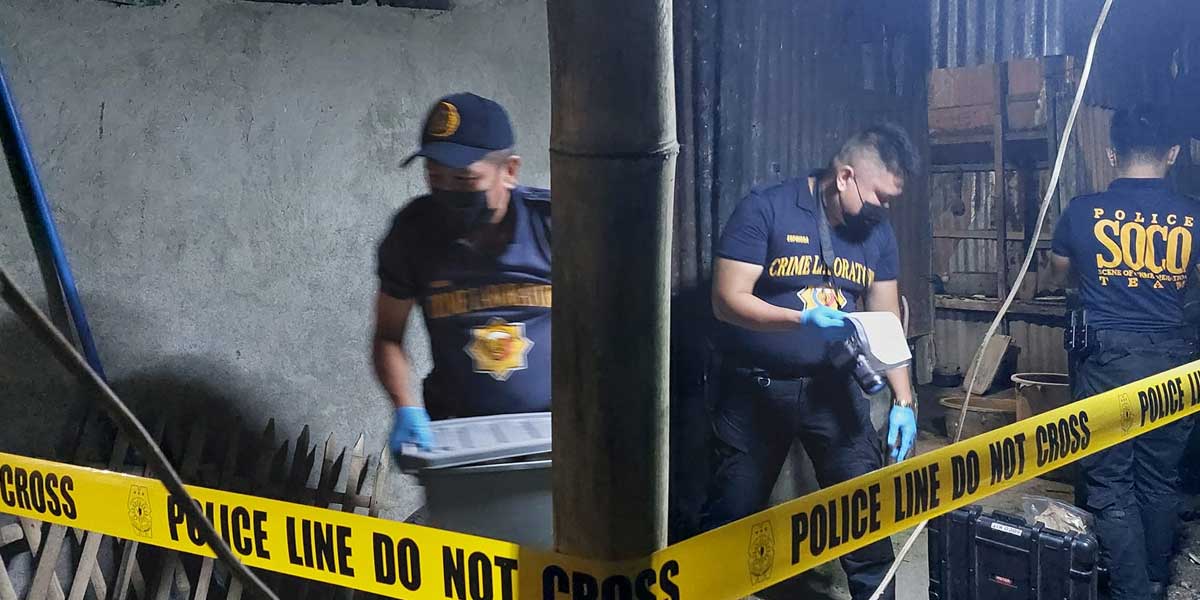 By Jennifer P. Rendon 
A spur-of-the-moment action allegedly led a teenage boy to literally hammer a 13-year-old to death.
Nonoy (real name withheld), 16, voluntarily turned himself in to authorities evening of May 31, two days after he killed Jay-Ar at the latter's house in Barangay Casalsagan, Pototan, Iloilo.
Nonoy told police investigators that he had no plan to physically harm the victim.
He narrated that around lunchtime of March 29, he bought a plastic of ice from a neighbor's store.
On his way home, he met Jay-Ar who came from a basketball game.
They bantered over the basketball games until their topic turned into mobile games.
Major Ciriaco Esquilarga, Pototan police chief, said Jay-Ar and Nonoy both played the mobile multiplayer online battle arena game Mobile Legends: Bang Bang or ML.
Jay-Ar allegedly teased Nonoy for his poor performance in the online game.
"Kay maayo ni maghampang ang biktima, ginhikayan niya kuno ang suspect," he said.
It can be noted that the victim's father owned a Piso Net internet shop located just beside their home.
Their talk got intense that Jay-Ar allegedly spit on Nonoy's left ear.
The victim then quickly ran to their house but before he could even get inside, the suspect caught up with him and kicked him.
Jay-Ar cried when he fell. He then went to their kitchen and warned Nonoy that he will stab him if the latter attempts to get inside.
Nonoy claimed he just went home.
But with their fight apparently still lingering in his head, Nonoy returned to the victim's house around 2:30 p.m.
Jay-Ar again warned Nonoy that he would stab him if he entered their house.
Nonoy claimed he then saw a ball hammer lying outside the kitchen door. He picked it up and forced himself inside the house.
"Pag sulod niya sa balay, gin-handos kuno siya sang biktima," Esquilarga narrated.
But Nonoy admitted that he did not see if the victim was holding a knife. He then swung the hammer which he held with his left hand.
"Gin-pitkan nya lang sang martilyo gamit ang wala niya nga kamot," Esquilarga said.
Nonoy was right-handed
But Jay-Ar allegedly continued to attack Nonoy with the knife.
The suspect then switched the hammer to his right hand while his left hand choked the victim.
He then struck Jay-Ar's head with the hammer.
Nonoy fled after the victim fell to the ground.
Esquilarga noted that the two teenagers are friends.
In fact, Nonoy usually stayed and even ate at the victim's house if he got an earful from his parents.
He also claimed that the victim's father once reprimanded Nonoy.
Nonoy told his family about what happened right after the incident. His grandfather contacted the father of a police investigator and intimated their plan to voluntarily surrender the suspect.
Police picked Nonoy up at around 8 p.m. Thursday while he was in the custody of Barangay Captain Jessie Luceño.
Esquilarga said the suspect is now with the Municipal Social Welfare and Development Office.
It was earlier assumed that the killing may have stemmed from a botched theft.
While Jay-Ar had no known enemies, the victim's father claimed that they had been losing earnings from their Piso Net shop, hinting that someone might be stealing from the store.
The victim's father and his second wife had been estranged. The latter works abroad, and their only child was left to his care.
The victim's father has two other children from a previous marriage.