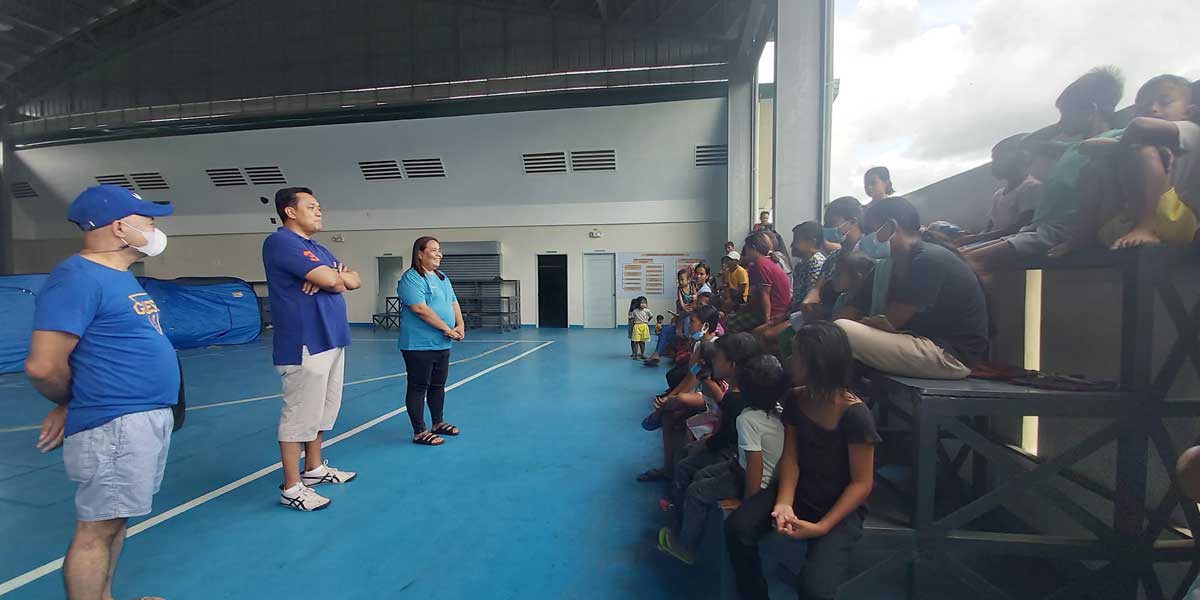 By Dolly Yasa
BACOLOD City – A team of geologists is arriving this week to conduct an ocular inspection in Sitio Manaol, Barangay Quintin Remo, Moises Padilla, Negros Occidental to determine whether the cracks caused by soil erosion and liquefaction will continue to endanger the lives of the people in the area.
Moises Padilla Social Welfare and Development Officer Jay-ar Gayomane told reporters Sunday afternoon that Mayor Ella Garcia-Yulo has already requested the Mines and Geosciences Bureau (MGB) to send a team of geologists to the area.
Gayomane accompanied 5th District Provincial Board member Anton Occeño together with town Councilor Tetey Aurelio to the Evacuation Center where 21 families whose properties were affected by the "cracks" are temporarily seeking shelter.
Merlyn Mission, a housewife with four children said a portion of their sugar farm of about a hectare in Sitio Manaol has eroded.
Mission said she and her two children are staying at the evacuation while her husband opted to stay on the farm with their two elder children to oversee their property.
So far, she said the local government has provided for their needs such as food packs.
Occeño distributed financial assistance of P500 per family to help them in their needs. He assured them that he will visit them next week to give them additional assistance.
Earlier, Mayor Garcia went to the area and inspected the situation and ordered the evacuation of the residents either to their relatives or to the evacuation center.
She said that the cracks, which first appeared in 2009, widened and extended to another sitio due to incessant rain in the past weeks.
She said that it was also hinted that there might be a fault line in the area but there is no definite connection yet with the restiveness of Kanlaon volcano.
Until such time that the geologist can determine that the area is safe for their return they must stay away from the place for the meantime, Gayomani said.