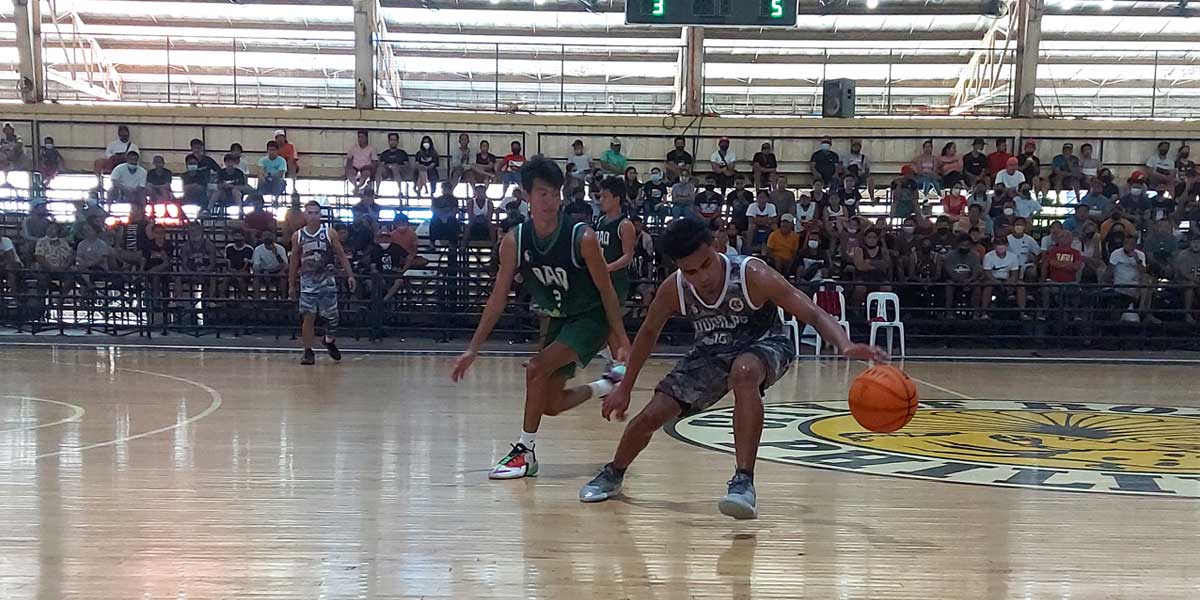 By Leobert Julian A. de la Peña
The Municipality of Dao put on an impressive performance during the second day of the 2022 On D' Move (ODM) Capiz Inter-Town basketball league after crushing the municipality of Dumalag, 96-69.
Despite lacking in size underneath, team Dao's sound basketball through their disciplined offensive execution and defensive communication rewarded them with their first win in the prestigious league.
It was Dao's Ryan Aguro who carried the offensive load early in the game after he went unconscious from the field and sank his first four perimeter shots.
Aside from his scoring ability, Aguro also displayed great court awareness and all-around play while dropping 21 points, six rebounds, four assists, and three steals.
What also highlighted their win was how they executed their full court pressure defense that made it hard for Dumalag to calmly set their offensive schemes.
Superstar Janwell Famaranco tried to lift his team out of a deep hole and scored on difficult acrobatic layups but the firepower of team Dao proved to be too much for Dumalag.
Peter Capapas backstopped Aguro in the scoring department while also declared as co-winners of the Dale's Kitchenette best players of the game.
Meanwhile, in the other games during the tournament's second day, Roxas A survived the pesky Cuartero squad, 74-67, Ivisan demolished team Panay, 109-86, Dumarao clinches first win against Roxas E, 81-68, and Panitan nabs win over Pontevedra, 70-65.
The 2022 Capiz Inter-Town league is brought to you by the ODM Sportswear and owner Jeremiah Obera, Dale's Kitchenette, and Wilson Sports PH.