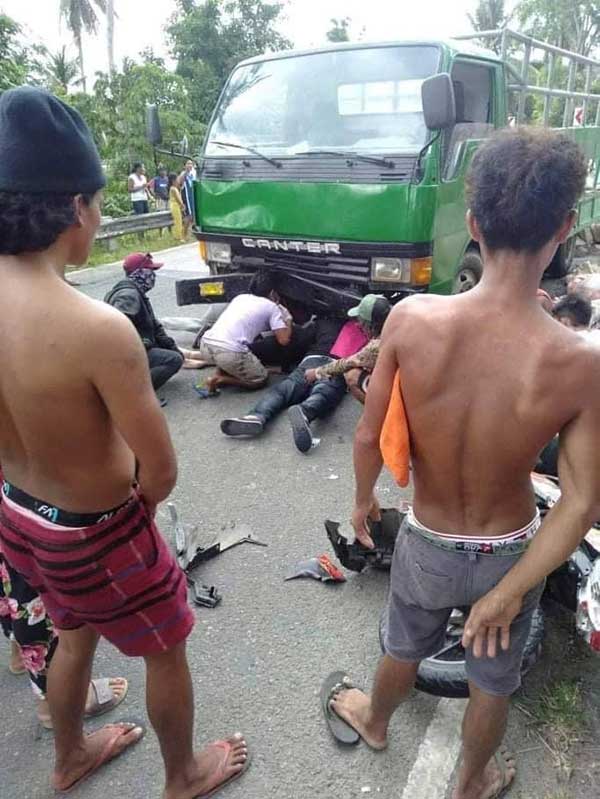 By Glazyl Y. Masculino
BACOLOD City – A public school teacher died while another was wounded after they figured in a road collision with a truck loaded with sand at Barangay Maricalum, Sipalay City, Negros Occidental last Monday.
Police identified the fatality as Grace Amor Bornes, 26, of Barangay Canturay.
Wounded was Sayvanne Valtao, 32, of Barangay Nabulao.
Major James Latayon, city police chief, said the truck driven by 33-year-old Marlon Cañete was heading to Barangay Nabulao for a delivery when he allegedly overshot to the lane of the victims, who were driving separate motorcycles.
Cañete alleged that he lost control over the truck when it encountered mechanical trouble that led to the collision, according to the police.
Valtao tried to evade the truck, but he was still hit, while Bornes failed to avoid the truck causing her severe injuries.
Valtao suffered minor injuries and is now stable, while Bornes was declared dead on arrival at a hospital.
Both victims were on their way home when the accident happened, according to Latayon.
Latayon said Cañete was released from police custody after the lapse of his 36-hour reglementary detention.