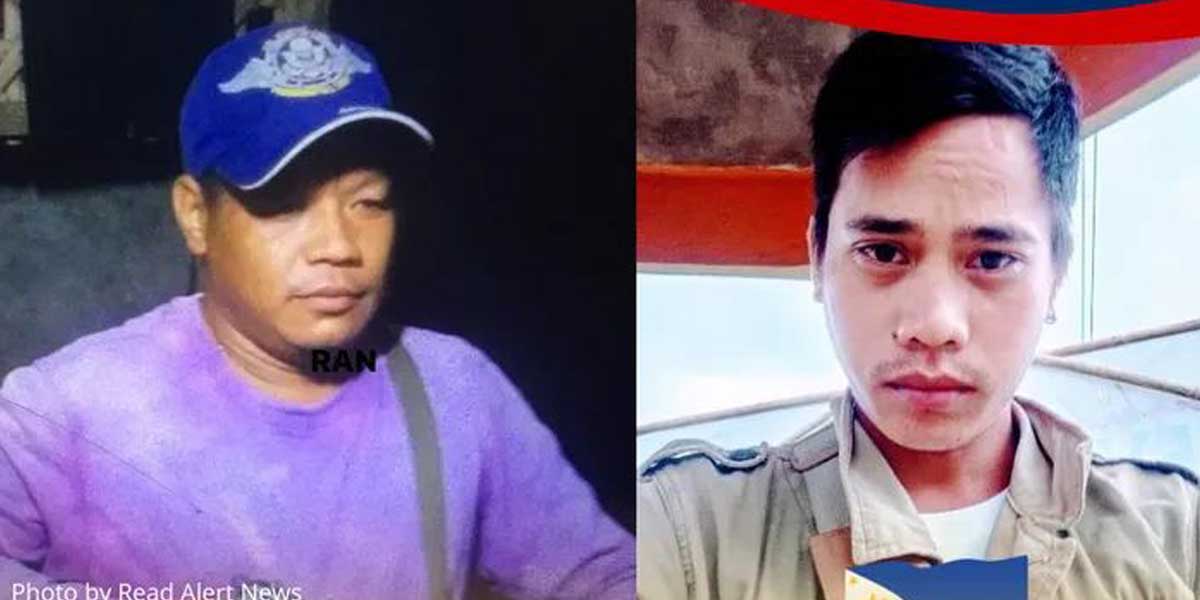 By Felipe V. Celino
ROXAS CITY, Capiz – Police have identified and charged two suspects in the shooting to death of the Liga ng mga Barangay president of Pontevedra, Capiz last July 7, 2022.
On Friday, July 22, police named the suspects as Renante Bawisan Banate, 43, of Barangay Monteflor, Pilar; and Gilbert Bacong Berte, 27, of Maayon, both in the province of Capiz.
They also released photos of the suspects.
According to Police Maj. Cyril Punzalan, Pontevedra PNP chief, Banate was the one who shot Frederick Dullano while Berte was the driver of the getaway motorcycle.
Police also filed on Wednesday, July 20, a murder case against the two suspects for Dullano's death.
Punzalan said the case was filed before the Capiz Provincial Prosecutors' Office and docketed as NPS No. VI-06-INV-22G-00152.
The filing of the case was due to the hesitation of some witnesses in filing their statements.
"We will give the witnesses full protection before and after the filing of the complaint," Punzalan assured.
Meanwhile, the P100,000 reward money offered by the local government unit of Pontevedra was raised to P600,000 after the family added P500,000.
The National Bureau of Investigation (NBI) is being sought by the family to help in the investigation.
Earlier, the police chief said that the security camera footages helped in the identification of the two suspects.
Punzalan said the footages corroborated the positive identification by witnesses.
The police said that two angles are being eyed by the police as the motive behind the killing.
Pontevedra Mayor Henry Tumlos has told the police chief to conduct a thorough investigation on the death of Dullano, village chief of Brgy. Tabuc Pontevedra who was shot dead by riding in tandem suspects in Brgy. Poblacion Ilaya.
The mayor was a former village chief of Brgy. Lantangan in Pontevedra before he ran for mayor in the last election.
Dullano was on his way from the Barangay Hall to his house after settling two quarreling constituents when the suspects shot him at close range.