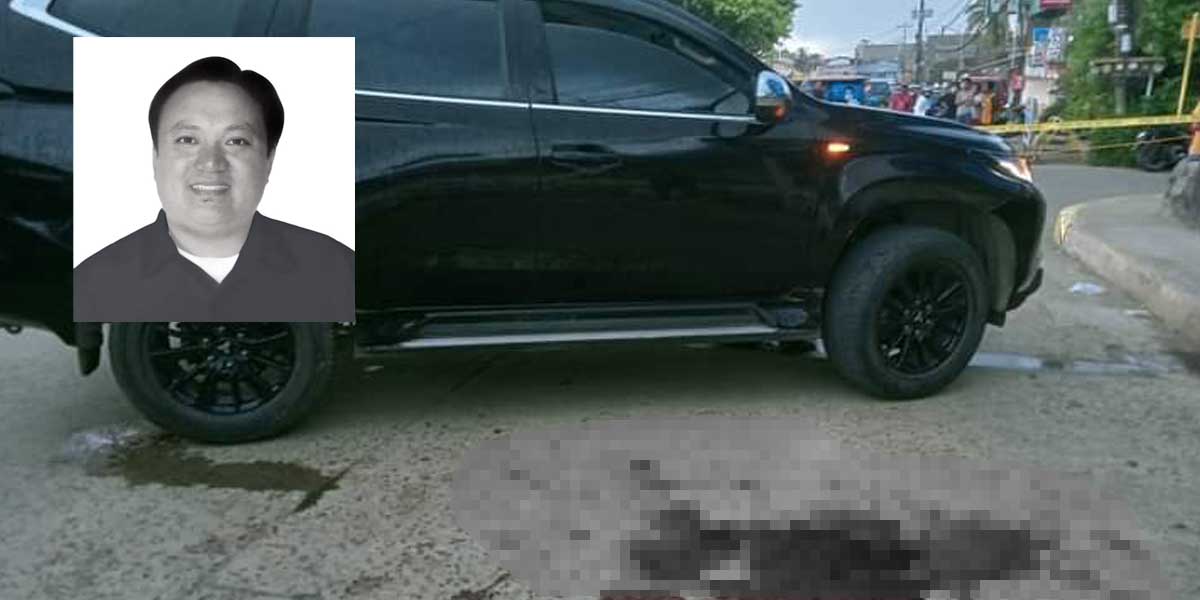 By Felipe V. Celino
ROXAS CITY, Capiz – The two suspects who allegedly shot dead Liga ng mga Barangay president Frederick 'dikoy' Dullano of Pontevedra, Capiz were already identified.
Police Maj. Cyril Punzalan, Pontevedra PNP chief, said security camera footages helped in the identification of the two suspects.
Punzalan said the footages corroborated the positive identification by witnesses who saw the incident.
But the police could not yet reveal the names of the suspects so as not to preempt their investigation and the hot pursuit operation by the local authorities.
The police said that three angles are being eyed by the police as the motive behind the killing.
Pontevedra Mayor Henry Tumlos has offered P100,000 reward to those who could pinpoint the suspects.
The newly assumed mayor told the police chief to conduct a thorough investigation on the death of Dullano, village chief of Brgy. Tabuc Pontevedra who was shot dead by riding in tandem suspects in Brgy. Poblacion Ilaya Thursday afternoon.
The mayor was a former village chief of Brgy. Lantangan in Pontevedra before he ran for mayor in the last election.
He asked the support of the public to report to the police any information as to the identity of the two suspects so that justice will be served.
Dullano was on his way from Barangay Hall to his house after settling two quarreling constituents when the suspects shot him last July 7, 2022.