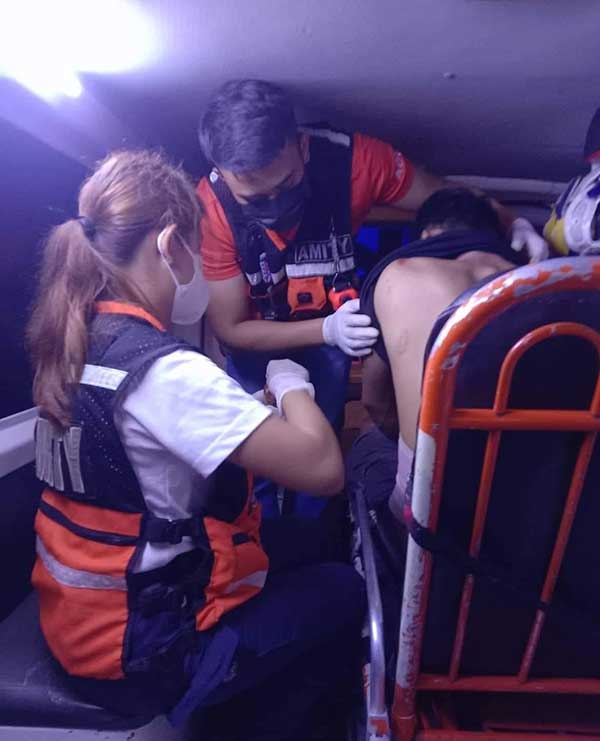 By Glazyl Y. Masculino
BACOLOD City – An alleged thief was wounded in a case of accidental gun discharge at Barangay 39 here last Tuesday.
Police Major Ramel Sarona, head of Police Station 1, identified the wounded person as John Ray Aguda, 20, of Barangay 35 here.
Sarona said Aguda was caught by 58-year-old Ferdinand Teodoro of Barangay Mansilingan here allegedly stealing his bag containing his belongings worth P12,300.
Teodoro was sleeping in his truck parked at the area while waiting for the employees of a catering service to finish their work when the incident happened.
He then sought assistance from a security guard of a residential owner nearby.
But Aguda allegedly resisted by grabbing the shotgun, which is the service firearm of the guard. They grappled for the gun until it accidentally discharged, with the pellets hitting Aguda's back.
"Wala galing nabal-an kung sin-o gid ang nakapalupok,"'Sarona said.
Aguda was rushed to Corazon Locsin Montelibano Memorial Regional Hospital here, where he is stable now, Sarona said.
Sarona said that Aguda is a habitual offender who has records for theft in Police Stations 1 and 8.
"Sige siya pangawat, damo ga reklamo sa iya kay pati neighbor niya gina kawatan niya," he added.
Sarona said they are waiting for Aguda's arrest warrant for his theft cases.
Aside from his theft cases, Sarona said that Aguda is also on the watch list of suspected drug peddlers.
"Wala pa siya kaagi dakop, kay last time pag raid namon, nakapalagyo siya," he added.
Sarona said the security guard was placed in police custody but was released yesterday after the lapse of his 18-hour reglementary detention, while Aguda is facing theft charges.