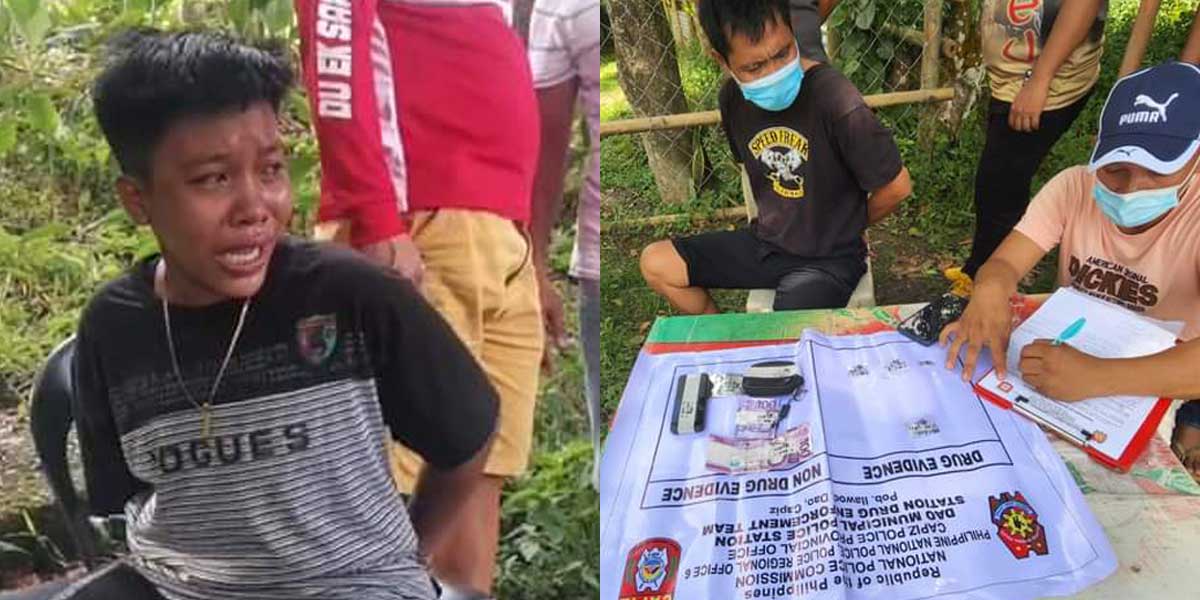 By Felipe V. Celino
ROXAS CITY, Capiz – A suspected peddler claimed that the illegal drugs recovered from her possession in a drug buy-bust operation Sunday afternoon at Brgy. Amaga in Sigma, Capiz were allegedly planted.
Joint forces of the Provincial Drug Enforcement Unit (PDEU), and Sigma, Sapian, and Ivisan police in coordination with the Philippine Drug Enforcement Agency (PDEA)-6 mounted the operation against Cristy Joy Evangelio, 23, of Brgy. Amaga.
Evangelio was emotional when the operatives presented to her and members of the media the two sachets of suspected shabu, a cellphone, the P1,000 marked money, an empty plastic sachet, and motorcycle.
The seized substance was valued at P6,800.
But Police Lieutenant Reynaldo Lata, Sigma Municipal Police Station chief, denied Evangelio's accusation.
Lata said they placed Evangelio under three months of monitoring and surveillance before the operation was conducted.
"Actually, it's normal for a suspect to accuse the operatives of 'evidence planting' once arrested," he said.
Lata said the operatives were equipped with body cameras that recorded the operation to erase doubts and to prove the operation was legitimate.
The police chief believes that no human rights were violated as the police followed procedure.
On the other hand, punong barangay Mario Jovena of Amaga said Evangelio has no bad record in their barangay. She is also not a drug surrenderer in the barangay the reason why he was surprised upon learning of her arrest.
Evangelio is presently detained at Sigma police station while charges for violation of the Comprehensive Dangerous Drugs Act of 2002 are being readied against her.
Meanwhile, a 36-year-old resident here was arrested by the PDEU, along with Cuartero, Dumarao, and Dao police in another drug buy-bust Sunday afternoon at Magtanop village in Dao, Capiz.
Fernando Eribal of Sitio Carmelite, Brgy. Lawaan, Roxas City was collared after handing over a sachet of suspected shabu to operatives.
Police Lt. Jobert Delos Reyes, Dao police chief, said the operation became possible because of the help of a confidential informant.
Recovered from Eribal were four sachets of suspected shabu, a cellphone, a wallet, and P1,500 marked money.
Village chief Rene Palomo of Magtanop said a lone witness informed them about the illegal activities of the suspect in their place.
Palomo said their barangay had been declared drug-free by the police after some of the drug surrenderers reformed.
It was only incidental that a person from Roxas City had transaction with one of his constituents.
Eribal is presently detained at Dao police station.