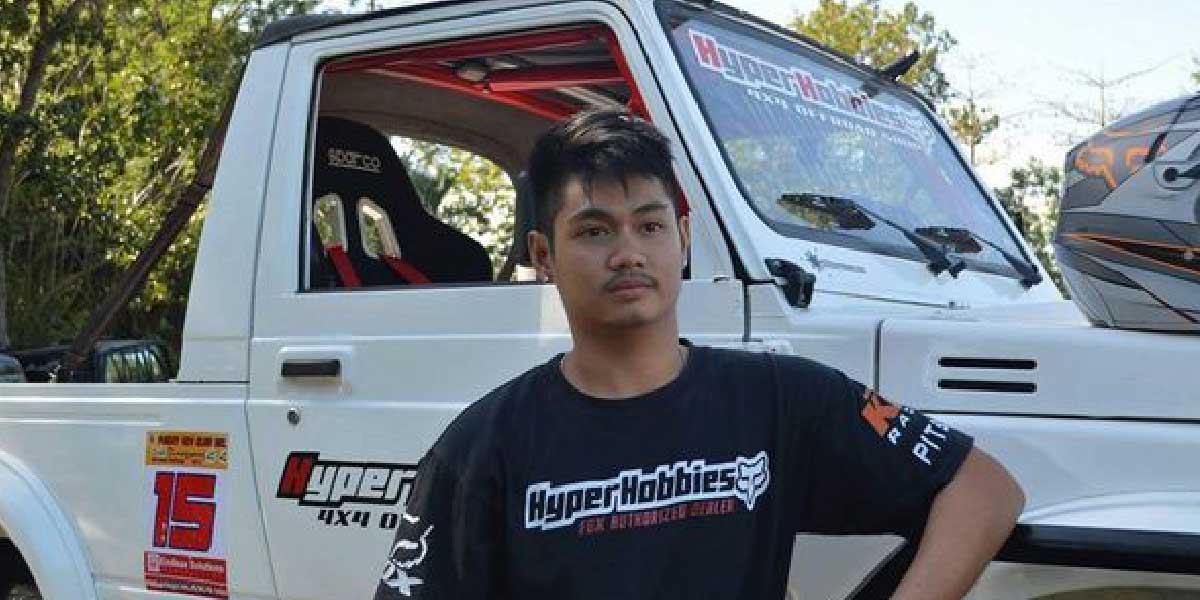 By Jennifer P. Rendon
The Regional Trial Court found a young man guilty of homicide over the killing of a medical technologist at Smallville Complex in Barangay San Rafael, Mandurriao, Iloilo City four years ago.
Vanlen Jyru Joseph Zarris Hulleza, who was 22 years old when the incident happened, was accused of killing 24-year-old Rey Myr Tan on Dec. 3, 2017.
Iloilo RTC Branch 29 Judge Gloria Madero handed down the guilty verdict on March 25, 2021.
Hulleza, who is now detained at the Bureau of Jail Management and Penology (BJMP)-Iloilo in Barangay Nanga, Pototan, Iloilo was "sentenced to suffer imprisonment of six (6) years and one (1) day of Prison Mayor minimum as minimum to fourteen (14) years, eight (8) months and one (1) day of Reclusion Temporal medium as maximum."
"To conform with the prevailing jurisprudence, he is ordered to pay the heirs of Rey Myr Tan y Labayen the amount of P75,000 as civil indemnity, P75,000 as moral damages, and P209,974.06 as actual damages."
BACKGROUND
The incident happened just a month after Tan had taken his oath as a licensed medical technologist.
Tan, a resident of 6th Street, Lawa-an Village, Barangay Balantang, Jaro, Iloilo City, died from three gunshot wounds on the head.
Police reports said Tan and several friends were walking at Smallville Complex, Iloilo City's nightlife capital and restaurant hub at Barangay San Rafael, Mandurriao, at around 5:35 a.m. of Dec. 3 when a white car slowed down near them.
Three persons were inside the vehicle identified as a Suzuki Jimny. One of them threw a bottle at Tan's direction.
As Tan turned his gaze to the car, he was shot three times on the head.
The car sped off while the victim's companions took him to Iloilo Doctors' Hospital. Tan was declared dead at around 6:25 a.m.
In a hot pursuit operation, police arrested Hulleza inside their glass and aluminum store at Sambag village, just a few hours after the incident happened.
Chief Inspector Juvy Navales, then Mandurriao police chief, noted that the vehicle's engine was still warm when the police arrived.
"The vehicle was apparently driven and had just been parked," she added.
Navales said Hulleza was inside the shop along with two employees Marben Ferrer of Barangay Sambag, and Medreach Luable of Barangay Gines, Janiuay, Iloilo.
"They wouldn't let us in. When we arrived, they were holding on to some tools," Navales said.
She suspected that the workers were about to detach the vehicle's accessories.
Before going inside the shop, Navales said they first made a stop at the suspect's house, which is also in Sambag village.
"When a man peeped through the gate, I identified myself and asked if they knew of a certain Vanlen Hulleza," Navales narrated.
The man, who allegedly looked uneasy, claimed that he did not know Hulleza and refused to talk with the police.
Shortly after, the man drove a Nissan Navara pick-up with two female companions. Police later cornered the vehicle. It turned out that the driver was no less than Hulleza's father, Bong.
As to why he drove off, he allegedly claimed he was on his way to meet his lawyer.
"But we theorized that he could have planned to fetch his son at their shop," Navales said.
It also puzzled police officers why the need for a lawyer when they were simply asking if Hulleza lived in the house.
Vanlen Hulleza was arrested along with workers Ferrer and Luable.
Police also filed a case for obstruction of justice against Ferrer and Luable.
CCTV FOOTAGE
Police got a breakthrough in their investigation after a closed-circuit television (CCTV) footage of a nearby establishment showed the vehicle of the gunman and his two companions, as attested by three witnesses.
"After seeing the CCTV footages, we thought that the vehicle could be a member of a group of off-roaders," Navales said.
Investigators then asked another "off-roader" if they could identify the owner of the white Suzuki Jimny involved in the incident.
Further investigation also led to a Facebook post with the same vehicle with another person, apparently associated to the suspect.
Police were then led to Hulleza.
PARALLEL PROBE
Hulleza's family even asked the National Bureau of Investigation 6 (NBI-6) to conduct a parallel probe.
Bong submitted his request to NBI-6 the day after the incident happened.
Both Bong and their legal counsel attested to the alleged innocence of the suspect. Instead, they accused Tan's group to have started a commotion before the shooting episode happened around 5:35 a.m. of Dec. 3.
They even claimed that Vanlen's (Hulleza) arrest was a case of mistaken identity.
Prior to the shooting incident, it was the suspect who was allegedly harassed by Tan's group.
One of the victim's companions then allegedly flashed a dirty finger at him and threw a bottle at their vehicle. A commotion allegedly followed.
Tan's group was allegedly armed with two firearms: a handgun and a shotgun.
According to Hulleza's witnesses, Tan was allegedly armed and attempted to shoot Vanlen.
But their lawyer said the firearm apparently jammed. The gun was later thrown at the suspect's direction.
But one of Vanlen's companions allegedly got hold of the firearm and shot the victim.
If Tan's family wanted justice, so did they, the Hullezas said.