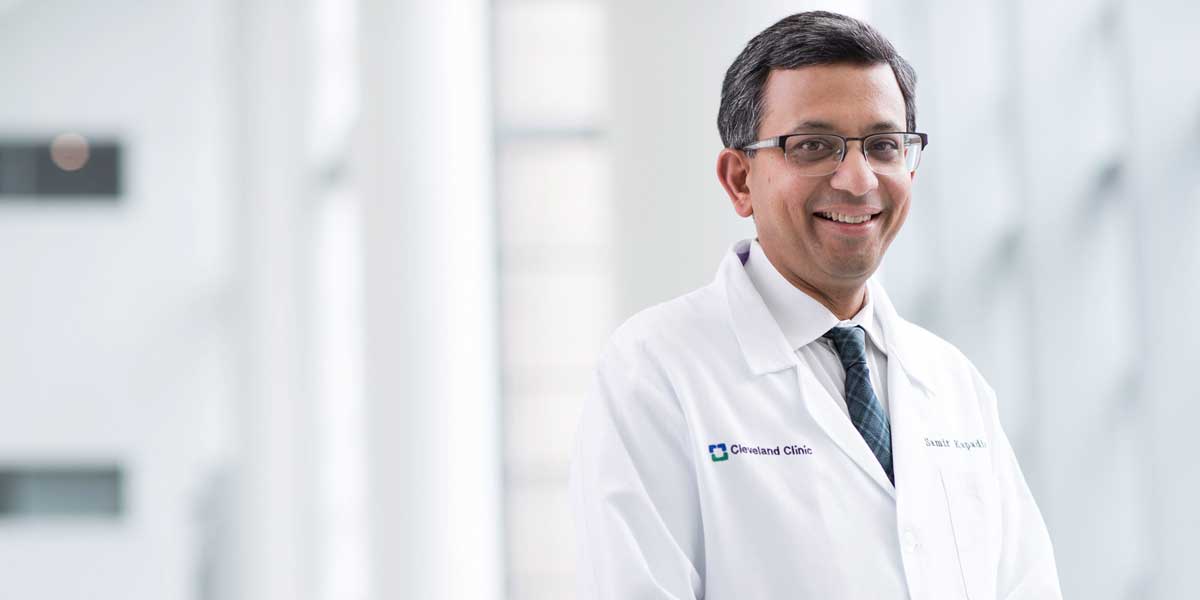 Surveys of adults living in the UK, Canada, India and Mexico commissioned by global health system Cleveland Clinic this year have found a decline in the number of people who exercise regularly. In addition, many adults in these countries do not recognize the major role played by modifiable risk factors such as exercise and diet in preventing heart disease, which is increasing on a global scale.
According to a World Health Organization review of the years 2000 to 2019 inclusive, heart disease remained the leading cause of death at the global level for both decades. Moreover, the number of deaths from heart disease increased by more than 2 million from 2000, to nearly 9 million in 2019, which means heart disease represented 16% of total deaths from all causes.
"We regularly commission surveys to assess knowledge of heart disease risk factors as well as to investigate relevant lifestyle trends in various countries. This year, with COVID fatigue being an issue, we were keen to determine if the pandemic had made an impact on people's lifestyles in terms of diet and exercise. According to the results, there has been a concerning overall increase of adults who rarely or never perform moderate to vigorous exercise as opposed to before March 2020, but some countries have been far more affected than others," said Samir Kapadia, MD, Chairman of Cardiovascular Medicine at Cleveland Clinic.
Dr. Kapadia says that Mexico saw the biggest change post-pandemic, with people rarely or never doing moderate to rigorous exercise rising 12 percentage points from 28% to 40% of the population, while India saw the least change with an increase of only 3 percentage points from 30% to 33%. Canada's increase was 8 percentage points from 40% to 48%, while in London –the site of Cleveland Clinic's newest hospital opening next month – the increase was 7 percentage points, from 35% to 42%.
It also appears that recognizing lack of exercise as a risk factor for heart disease did not have an impact on whether respondents chose to exercise, with some countries having high recognition but low exercise rates and vice versa. For example, the number of Canadians and Mexicans who currently rarely or never do moderate to vigorous exercise stands at 48% for Canadians and 40% for Mexicans, but 66% of Canadians and only 51% of Mexicans recognize not exercising enough as a heart disease risk factor (in that they selected it as something which can increase one's risk of developing heart disease). Similarly, in London, 42% never or rarely exercise, but 72% recognize lack of exercise as an increased risk factor, and in India, which has the lowest number of people who rarely or never exercise at 33%, only 38% recognize this as a risk factor.
The surveys also found that few adults followed the diet that they had identified as most heart healthy, with India demonstrating the highest correlation.
The Mediterranean diet, which is recommended by the American Heart Foundation and similar organizations, was recognized as being among the top three most heart-healthy diets by 49% of Londoners and 32% of Canadians, but was followed by only 7% of respondents in both cases. Notably, the Mediterranean diet is recognized as among the most heart-healthy diets by only 15% of Mexicans and 11% of Indians.
In Mexico, a low-carbohydrate diet was most identified as among the most heart healthy, with 45% picking this option but only 24% following this way of eating. Indians were most likely to follow the diet they viewed as heart healthy, with 37% identifying a vegetarian diet including eggs and dairy to be heart-healthy and 35% following this way of eating.
Indians were also most likely to follow a specific eating plan, with only 29% not following one, compared to the 68% of Londoners, 65% of Canadians and 52% of Mexicans who do not follow any particular diet.
There were also major differences in the four countries in regard to recognizing two key heart risk factors; obesity and smoking. Obesity was recognized as a risk factor by 84% of Londoners, 77% of Canadians, 73% of Mexicans and 43% of Indians. Smoking or vaping was recognized by 78% of Londoners, 74% of Canadians, 54% of Mexicans and 51% of Indians.
"These results indicate that we don't only need to make people aware of the best lifestyle options for heart health – we also need to emphasize how much of an impact these changes can make in order to encourage them to implement the healthier habits. It is possible to reverse the current trend of rising heart disease deaths as we believe around 90% of heart disease could be prevented through regular exercise, maintaining a healthy weight and diet, and not smoking," Dr. Kapadia commented.
Survey methodology: All figures, unless otherwise stated, are from YouGov Plc. The surveys were carried out online. The figures have been weighted and are representative of all adults (aged 18+) in the specific country – or in the case of London, the city – surveyed.  The total sample size for London was 1,024 adults and fieldwork was undertaken between 18-20 January 2022. The total sample size for Canada was 1,017 adults and fieldwork was undertaken from 17- 21 January 2022. The total sample size for India was 1,034 adults with fieldwork was undertaken from 19-28 January 2022. The total sample size for Mexico was 1,041 adults and fieldwork was undertaken from 17-21 January 2022.