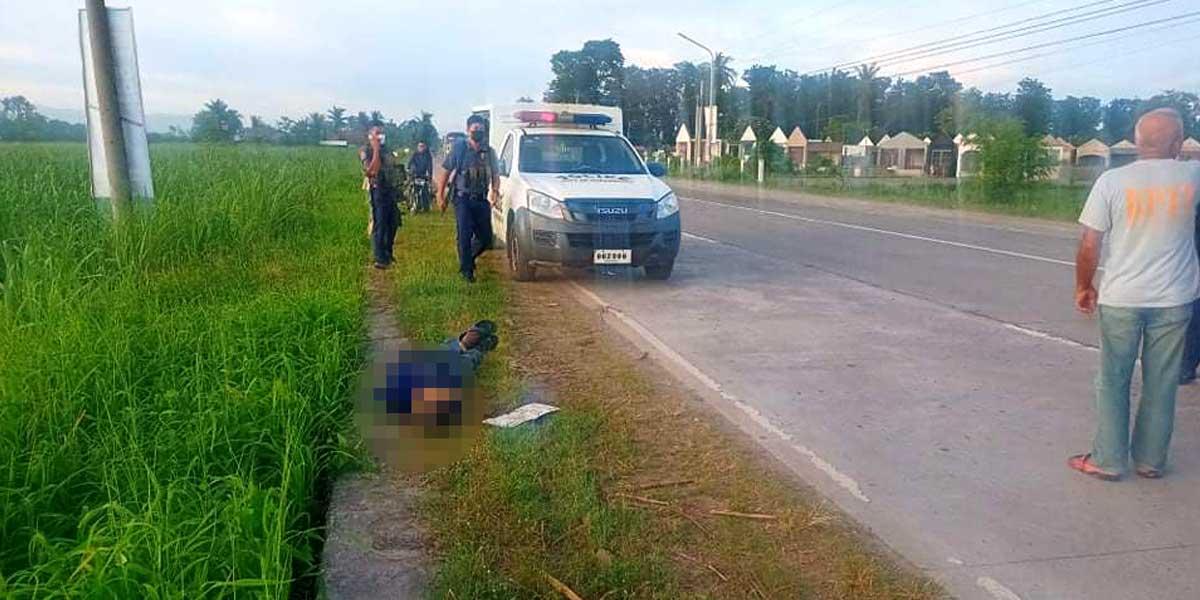 By Glazyl Y. Masculino
BACOLOD City – Police are probing an alleged case of summary execution at Barangay Aguisan, Himamaylan City, Negros Occidental.
Police Captain Romulo Gepilango, deputy police chief of Himamaylan City Police Station, identified the victim as Levy Ortega, 46, of Barangay Estefania here who was found lifeless on the roadside Sunday.
Gepilango said the victim suffered multiple gunshot wounds in the head.
The victim's eyes were covered with adhesive tape, while his head was covered with a bonnet and wrapped with packaging tape.
Gepilango said the victim's hands and feet were also tied with packaging tape.
Police recovered from the scene two pieces of .45-caliber bullets, and a shell of 5.56mm ammunition.
A placard was also seen in the area mentioning three names with a threat, including a candidate in the fifth district who was a former barangay captain.
Gepilango said they have yet to talk with the said candidate to also confirm if the two other names are existing.
Police have no lead yet on the possible motive, as there were no witnesses in the area.
Gepilango said they will have to check the background of the victim who was believed killed in the area, considering the bullets recovered.