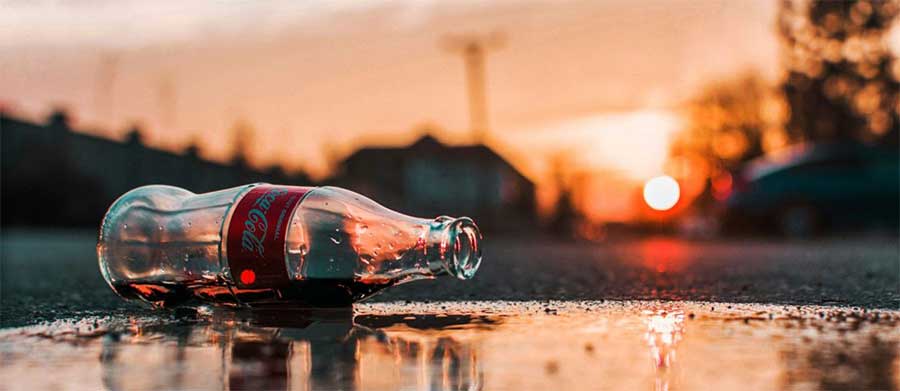 Nena has been waiting for deliveries of a particular cola brand to their barangay in Guimbal, lloilo but to no avail.
She even went to the town proper to check available stocks, but she did not get even just a case of the softdrink brand that customers of her eatery always look for.
This softdrink shortage has somehow affected her sales and she hopes that cola makers can address the situation soon.
Soft drink producers themselves are reeling from the declining supply of sugar in the country.
Top soft drinks producers, Coca-Cola Beverages Philippines Inc., Pepsi-Cola Products Philippines Inc., and ARC Refreshments Corp. confirmed last week that their industry is already affected by the sugar shortage.
"Our industry is facing a shortage of premium refined sugar – a key ingredient in many of our products. We are working closely with other stakeholders of the industry and the government to address the situation," the soft drinks producers said in a joint statement.
"We thank our customers and the public for their continued support of our products and for their understanding," they added.
Amid the looming sugar crisis, President Ferdinand Marcos Jr. said that the Sugar Regulatory Administration (SRA) will undergo reorganization, which was completed with the appointment of three SRA board members.
The President added that the move will address the shortage in sugar affecting several manufacturers in the country.
"Then we will come to an arrangement with industrial consumers, with the planters, the millers, suppliers of the sugar to coordinate, para talaga kung ano 'yung available, mailabas na sa merkado, 'yung kulang kunin na natin, mag-import na tayo," he said.
The SRA has been the subject of controversy following the "illegal" resolution which allowed the importation of 300,000 metric tons (MT) of sugar.
The controversy has compelled Agriculture Undersecretary Leocadio Sebastian, Sugar Regulatory Administration Administrator Hermenegildo Serafica and Sugar Board member Atty. Roland Beltran to resign from their posts.
Last week, several sugarcane planters met with Pres. Marcos and Senate Pres. Migz Zubiri to discuss the plight of the sugar and cola industries.
It was agreed in the meeting that the Philippines will import 150,000 MT of sugar to address the shortage.
But Coca-Cola Beverages Philippines Inc. said Saturday the bottling industry would need 450,000 MT of premium refined sugar to plug a shortfall in local supply.
While it thanked Marcos for addressing the issue, the firm said that "not all sugar is the same."
"Food and beverage manufacturers need premium refined sugar to maintain high-quality products. This type of sugar is not the same sugar that is commonly used in households," Coca-Cola Philippines said.
"We have shared with the President that the industry needs at least 450,000 metric tons of premium refined bottler grade sugar to utilize 100% of its manufacturing capacity for the balance of the year and serve the orders of customers who are depending on our products for their sales and income," it said. (DG)